Dec. 21 is the Winter Solstice.
It's at 11:10 a.m. Join us at 6 p.m. for a special Solstice class of 108 Sun Salutations.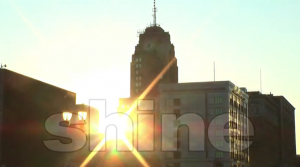 Come full circle with us and the energy of the earth. Celebrate the return of longer days. Salute the sun, the community and your own spirit with our specially led practice of 108 sun salutations.
B will talk you through with alignment and spiritual encouragement. You don't even have to keep count, the instructor will keep tabs on the progress of the group
It doesn't matter if you get close to 108, it's the intention of your practice that matters.
See this VIDEO of our Summer Solstice 108 Sun Salutation practice.
Blog: Preparing the physical body for 108.
Blog: Preparing spiritually for 108.
Live musicians and sound spirits TBA.
Refreshments + reception to follow.
IF YOU ARE ATTENDING:
* Class starts PROMPTLY at 6 p.m.
* Park using the Quality Dairy parking lot on S. Washington near the RR tracks (with the mural)
* Bring your own towel
* DO NOT EAT 2-3 HOURS BEFORE CLASS.
* No perfumes/colognes
SPACE LIMITED TO 25
COST: $15; $20 (with reception)
Reserve your spot ahead of time online:
SESSION IS FULL