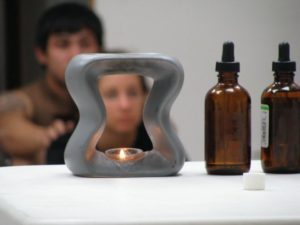 Learn about essential oils, where they came from and their healing qualities from Rachel Troisi, a certified aromatherapist and yogi.
Learn to mix oils and participate in creating a special scent of your own. $15.
Sunday, July 22, noon-1:30 p.m.
One hour will be spent with an informative lecture with oils being passed around.
There will be a half hour for participants to create their own scents.
Book your space now. The workshop is limited to 24.