Just B Yoga was created in 2010 starting as a  weekly free yoga class in the gymnasium of the Shabazz Academy, a Lansing charter school on Barnes and MLK.
We quickly outgrew the gym and moved to our current location at 106 Island Avenue. The studio has grown to offer inclusive and accessible classes for people of all sizes, shapes and identities. We are recognized for social justice, trauma-informed practices and working with youths. Our conscious commerce model makes our programs affordable and accessible to all.
Owner: Belinda Thurston
Teaches: Yoga (Empower, Basics, Chakra Flow, Yoga 2eXceL (yoga for curvy people), Trauma-informed Yoga)
Meditation
Tai Chi
Workplace Yoga
Certified: Registered Yoga Teacher since 2009. Trained at Hilltop Yoga with Hilaire Lockwood. Special Needs Children Yoga, As You Are Yoga, 2013; Teen Yoga, As you Are Yoga, 2013; Yoga 12-Step Recovery, 2013; Curvy Yoga training, 2013. Doga, yoga with your dog, training, 2010. Trauma-informed Yoga, Hala Khouri, 2015; Yoga for Trauma Recovery, Lisa Danylchuk, 2017.
Tai Chi Championships: 4-time gold medalist in barehand and pushing hand international martial arts competitions (Chin Woo + U.C. Berkeley)
Community recognition: 2013 Lansing Tribute to Women Award; 2012 Michigan Hometown Health Hero award
---
Instructor: Julie Cotton
I found my yoga practice in 2009 after a second foot surgery. I had been a distance runner and then triathlon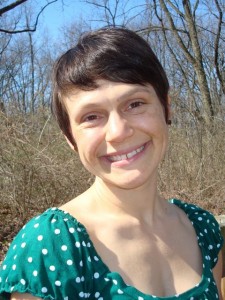 trained for over half my life, and while I was outwardly fit, I knew that I had lost some of the pleasure and meditative qualities that first brought me to sports. Yoga captured my body and mind, and instead of a "recovery" pursuit, it became a core aspect of my life allowed me to find joy in movement again.
Yoga has also allowed me to find greater spiritual balance, and transformed times of pain and difficulty into personal growth and patience. Since finding my practice, I have weathered the loss of beloved family members, difficult work situations, and a life-changing chronic illness on my mat. I am deeply grateful for the personal awareness that my practice provides, and the safe spaces that allowed me to move through my grief, to process, and to breath new peace into my life and find joy though Sangha, community.
I received teacher training at Yoga State in East Lansing (2012), focusing on a free-flowing vinyasa practice. I constantly seek new perspectives and knowledge on yoga, and appreciate the opportunity to share my practice at Just B Yoga.
Teaches: Yoga Basics, Wednesday 10:30 a.m.
---
Instructor: Heather Kingsbury
Heather Kingsbury has been practicing yoga for 18 years and meditation for 3 years. In the fall of 2016 she completed a trauma sensitive, accessible and inclusive 200 hour training with Belinda Thurston at Just B Yoga in Lansing's REO town. Heather takes a gentle, slow and consent-based approach to teaching that allows for the cultivation of breath and awareness within our bodies and our practice. She identifies as a queer, cis-gendered, white, fat, femme who strives to cultivate a little sanity and connection in an unreasonable world.
Teaches: Restorative Yoga, Tuesday 6 p.m.; LGBTQIA Yoga Flow, Tuesday, 7:30 p.m.
---
Instructor: Elige Stewart
Elige "Eli" Stewart completed the Just B Yoga teacher training certification in 2017.
He has a love affair with yoga that began in early 2001.
He began teaching a few years later, and has grown his practice to blend a variety of modalities – such as energy/healing work (like Reiki), dance (especially tribal belly dance), astrology, and intuitive development.
His personal practice blends elements of Kundalini yoga, Astanga, slow flow yoga, and Hatha yoga. His work life also encompasses working as a psychic medium and astrologer, as well as a psychic artist.
He's interested in exploring yoga therapy and yoga for people who "can't do yoga."
Teaches: Yoga Basics, Thursday, 10:30 a.m.