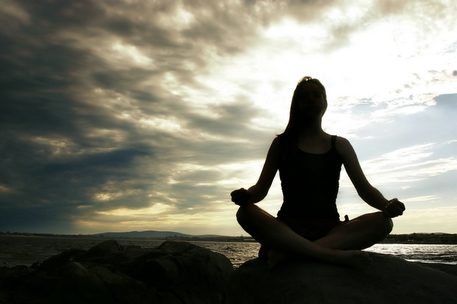 INVITING MINDFULNESS:
The Heart At Rest
  Sunday, Feb. 10,
12:30 – 2:30 pm.
$15 cash or check ($16 online or credit card)
The heart at rest sees a feast in everything. ~ Hindu proverb
Take Refuge in the Breath. Relax + Restore Body + Mind. Rest in the Sweet, Steady Space of Calm Awareness.
This workshop demystifies the practice of meditation by taking a simple, gentle approach to steady the body, breath, and mind. Participants will learn:
PRINT THIS DOCUMENT IF YOU ARE ATTENDING THE WORKSHOP: Workshop handout
MOVEMENT
Asana ~ Gentle, restorative poses to ease tension and prepare the body and mind for meditation.
Four Noble Postures of Meditation ~ The quiet, steady quality of meditation may be cultivated when walking, standing, sitting or lying-down. Special emphasis will be given to the nourishing, healing posture of repose.
MINDFULNESS
Observing body, breath and mind with moment-to-moment, non-judgmental, non-reactive awareness.
Infusing this compassionate practice of skillfulness and self-understanding throughout all aspects of life.
MEDITATION
Breath Awareness & Relaxation Techniques to gently and gradually develop steady, relaxed attention.
Developing steadiness and ease in body, breath, and mind when walking, standing, sitting, lying-down and…living!