(SIGN UP FOR WORKSHOPS BELOW)
Yoga for medical professionals 
Are you a nurse, doctor, chiropractor? Do you want to know how yoga could benefit your patients? This workshop will help you prescribe yoga safely to your patients.  Learn different types of yoga styles and how they could benefit or cause injury to your patients.
Tuesday, June 21, 7 p.m.-9 p.m
$50 earlybird; $65 after June 14
Healing: Homeopathy, herbs and you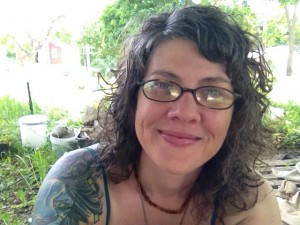 Discover homeopathy and what it has to offer for your health and well-being, led by certified Homeopath, Patti Akley.
You will learn to observe your physical, mental and emotional symptoms, to gain greater awareness, helping guide you down the path of self-love.
As a Homeopath, Patti listens to an array of symptoms and assess what tools to offer, to aid in your body's natural healing process.
We will be discussing homeopathics, herbs, and you.
Come join us for a roundtable discussion. Bring your questions and a journal.
Tuesday, June 28, 7 p.m.-9 p.m.
$30 early bird; $40 after June 21
---
Kids Summer Day Camps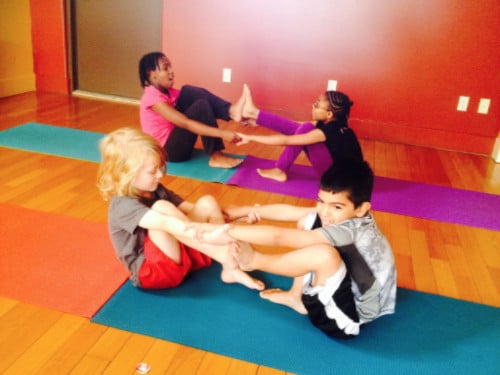 (2-week camps)
Tuesday, Thursday 12-3 p.m.
Just B Yoga provides a quality yoga program for children that benefits the body and the mind. The camp is taught by Belinda Thurston and Monica Pino.
Our classes teach children body awareness and positive self image while finding healthy movement exercises.
Children will learn yoga asana (poses), pranayama (breath exercises), dharana and dhyana (focus and meditation).
Camp includes: yoga games and exercises; art and music activities; snacks; water games
Ages 6-13
Classes limited to 12
June 21-30th (2 weeks) $80 early-bird until May 20; $100 full registration; $30 drop-in
July 12-21 (2 weeks) $80 early-bird until June 20; $100 full registration; $30 drop-in
Aug. 2-Aug. 11 (2 weeks) $80 early-bird until July 20; $100 full registration; $30 drop-in
---
Parent- Tot Yoga RETURNS!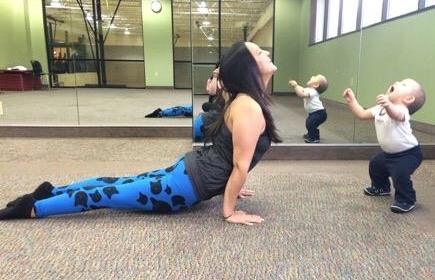 Thursdays, 10:30 a.m.
July 7-July 28
Bring your infant-toddler to Just B Yoga and let's get creative in finding yoga together.
This class welcomes a parent with up to two (2) little ones (birth to age 4) to come in and have fun exploring movement and breath.
Feel free to bring a baby carrier, small bouncy seat, quiet (soft) toys or books for your little one as they may want less mat time than you.
This class will be taught by Monica Pino and her 1-year-old son, Evan!
Earlybird, $36 until June 15
---
Just B Yoga Breakdown
Workshop series breaking down the physical and philosophical aspects of yoga. 4 sessions.
Have you been developing a yoga practice and started to want to know more about all of yoga? It's history? What is this energy called "prana" all about? Sanskrit? Sutras? Is it a religion?
This is a workshop series taking you through some of the deeper aspects of the practice of yoga and how it can be relevant in your day-to-day life.
Session 1: The system, the history and culture and the modern versions
Session 2: The body – Koshas, asana, pranayama, pratyahara
Session 3: The mind – Yamas, Niyamas, Dharana, Dyana, Samadhi
Session 4: The spirit – Chakras, Koshas, Sutras
Sundays 11 a.m. – 1 p.m.
July 10, 17, 24, 31
$130 all four earlybird; $150 after June 30