Just B Yoga is please to welcome our newest teacher, Eric Schaar and his new class, Slow Burn Yoga flow at 7 p.m. starting this Sunday (Oct. 19)
Eric has been a friend and support of Just B Yoga and we're honored to have his sweet spirit and lovely teaching style to our studio.
Here is his bio: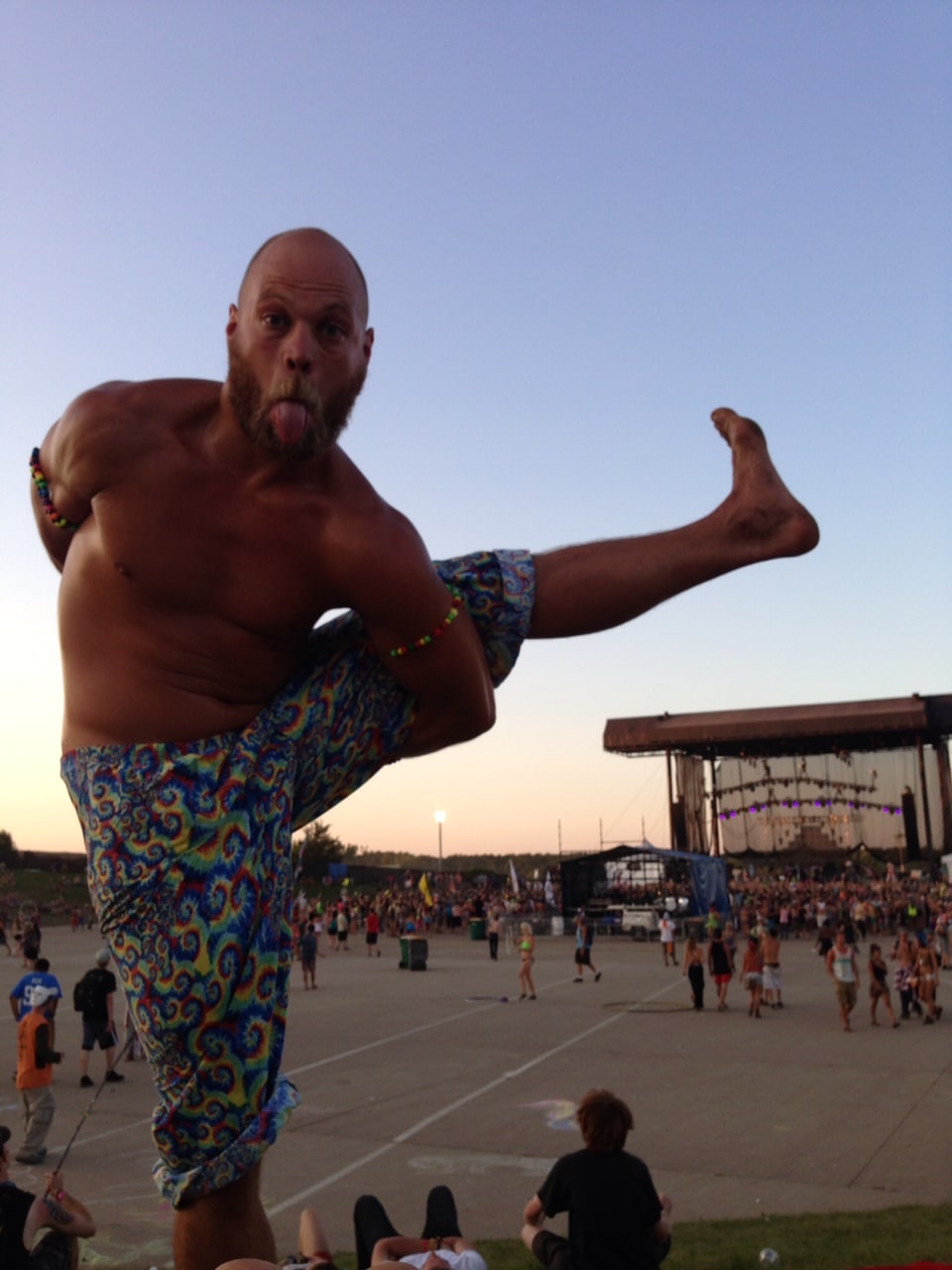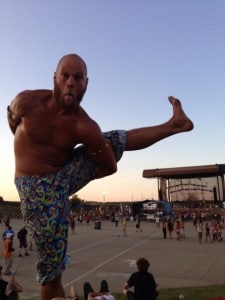 As a former Division 1 NCAA athlete (USAFA – wrestling and football), semi-pro football All-American (Alamogordo Desert Dawgs), Security Forces Officer (USAF), and self-proclaimed "music festie," Eric brings a unique background to his yoga style.
After being honorably discharged from the Air Force in 2008 he began practicing yoga with his grandmother on her recommendation, but fell out of practice while earning his Civil Engineering Degree with Honors from New Mexico State University from 2009-2011.
In Summer 2012, Eric moved back home to the Lansing area, and was introduced to hot yoga at East Lansing Hot Yoga through his brother and sister-in-law.  completed his Registered Yoga Teacher (RYT 200) Training @ ELHY's Yoga Alliance Registered Yoga School in Spring/Summer of 2013 and has been guiding practices multiple times a week since.
Eric likes to keep the mood in the studio light and encourages safe modifications and "play time" for all yogis regardless of where they are on their yoga journey.
One Love.
Join us in welcoming Eric and come sweat it out slow and low this Sunday!