We are blessed with a humble and cozy community of yogis practicing being comfortable in the skin they're in.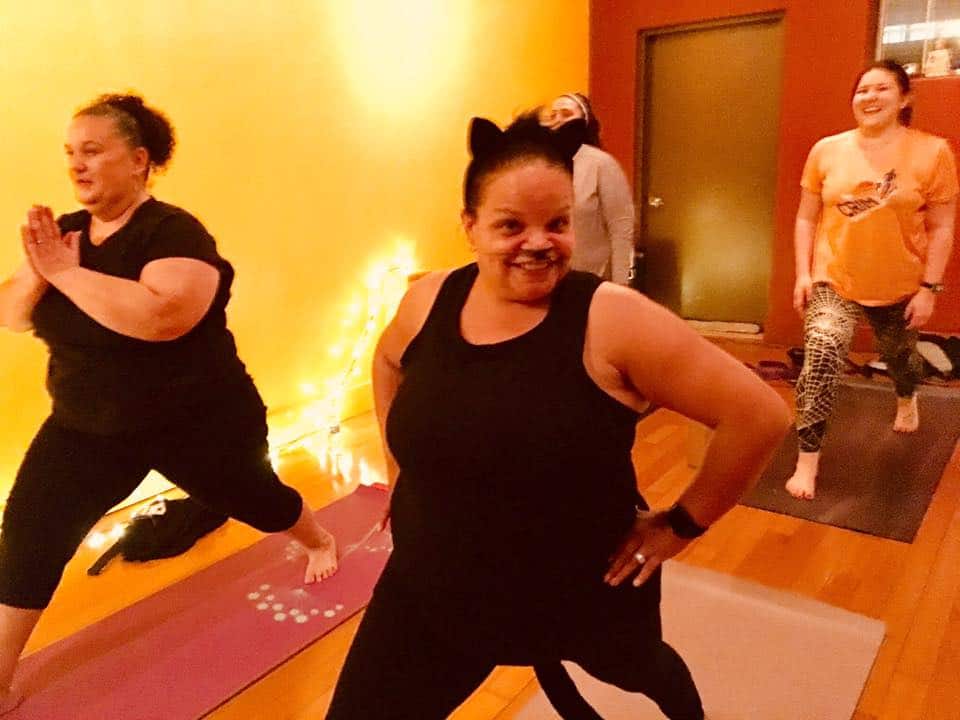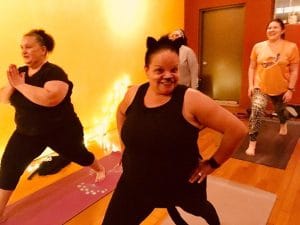 We'd love you to share this practice with friends and family with a few special packages just for this season of gratitude and giving!
2-WEEK UNLIMITED INTRO – Give the gift of a Just B Yoga sampler. Unlimited classes for 14 days. Try everything from Basics to Yin to Chakra Flow and Meditation. Try all the teachers and feel out what our community is about. (For new students or as a gift) Price: $30 (goes to $40 Dec. 4)
ANNUAL WARRIOR SPONSOR (UNLIMITED CLASSES FOR A YEAR) – An annual pass for all yoga classes (not workshops). Drop in any time or come every day! We've got classes every day of the week and are planning more for the schedule in 2020. Price: $750 (Goes to $900 Dec. 4)
All our packages are available as gifts. You can pick up a gift certificate at the studio or receive an e-certificate for your recipient.
WHY BUY A PACKAGE? I THOUGHT YOU WERE DONATION-BASED?
We are donation-based for all classes. You can drop in any time and pay whatever is in your pocket or your heart. But if you support what we do and want to help keep our doors open and yoga available for others who may need help, buying packages and giving regular donations creates a revenue stream we can depend upon. Rent, utilities, supplies, paying teachers, insurance… everything does cost. We pride ourselves on being able to continue to offer quality and spiritually healing practice at an affordable rate. We can't do that without your help and support. Do you come regularly? Get a package and help us keep growing and giving. Your package helps give it forward.