Frequently Asked Questions about Just B Yoga
What is donation-based?
All of our classes are offered asking no fixed amount of money in return. Give us what you can afford or what's in your heart. Offering our services on a donation basis allows for a conscious system of commerce, not a capitalist one.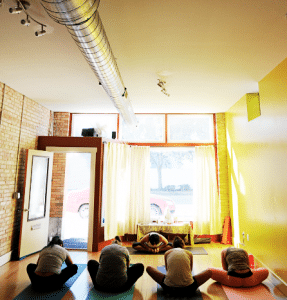 Through this system each student is allowed to give something in return for access to the service but no barrier to practice.
We recognize that can be hard. You don't want to feel like you've given too little and feel like you are taking more than you're giving. And you want to also take the offer to heart and not give too much. So we do offer a suggested donation of $10 per class. That is less than most yoga studios charge per class, keeping our mission of making yoga accessible and affordable true.
How do I pay?
We accept cash, check or charge. You can pay when you come to class or online. You can pay online via credit card, but online purchases cannot be for zero donation. We offer tiers of $10, $15, etc., for individual classes or packages for an affordable price. All of our classes are drop-in and do not require a reservation. Online reservations simply guarantee your spot in class, especially for popular classes.
How are the teachers paid?
The teachers are paid a flat fee of $20 per class. We used to pay teacher 60% of the donations that were given for their classes but wanted to make their compensation more fair for their time and energy.
Are you a non-profit?
No. Just B Yoga is an LLC. We participate in and support community events and causes. We practice sustainable green, commuting and economic practices.  Because we accept whatever amount of donation you wish to give for classes, many believe we are non-profit.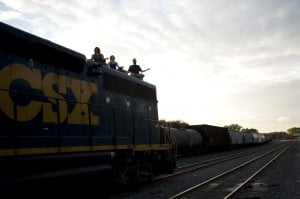 What class should I take?
All our classes are offered in an accessible manner for all levels. But if you wish to start with baby steps you may wish to take Basics Yoga, Restorative/Yin Yoga or Chakra Flow to ease into postures and movement. Yoga 2eXceL is for plus-sized bodies, but it doesn't mean the class is easy. This class provides challenges for everyone where they are.
Our LGBTQIA Yoga Flow is for all levels and welcomes allies.
Empower Yoga is a hotter environment and provides core and strengthening poses.
What do I need to bring or wear?
We provide yoga mats and props so you don't need to buy anything special to come to your first class. If you develop a practice we encourage you to eventually get your own mat. You can use our mats for free. We don't rent them out.
Wear comfortable clothing. If you have breasts we recommend a sports bra, and maybe two! We don't recommend practicing yoga "commando" – without underpants. You can do that at home.
Try not to eat at least an hour before class. Bring your water bottle if you like. We do have a water fountain with cups as well.
Can I bring my kid(s)?
YES! Repeat. YES! We welcome a whole-family experience, not segregating sexes or ages. Children may attend with their parents alongside them with their own mats if they can practice with respectful silence.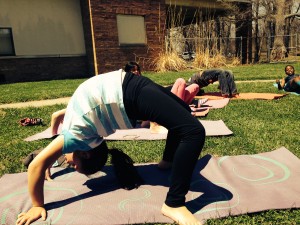 They can also bring books or music to listen to with headphones. We do not provide childcare service so you are responsible for your child at all times. But please, bring them, even if they don't finish an entire class. They are welcome to participate and heck…teach us a thing or two!
How do I sign up for class?
Online registration for class is purely for your convenience (saves time) and it allows us to see ahead how many students are planning to come. But all classes are drop-in, so feel free to show up whenever you catch the mood to practice with us.
We accept cash, check or cards.
If you do want to sign up online, go to the schedule here and pick and class and sign up: https://justbyoga.com/schedule/
If you're donation-based why do workshops have a set price? And why do you have packages?
While we are donation-based it doesn't mean discount in quality. We have highly qualified and experienced teachers sharing practice and community with our students. Their time and expertise should be honored. When we offer workshops and intensive classes these are special offerings that require training and preparation. We offer these special events at affordable rates and want to compensate our teachers and provide a diversified revenue stream into the studio.
The five-class, ten-class packages and the monthly unlimited package are ways to provide affordable price points for the student while offering a reliable revenue stream to support the studio's programs and operation.
Where are you located?
We are at the corner of Island Avenue and S. Washington Avenue in REO Town in South Lansing.
Repeat.
REO Town NOT Old Town.
Is it safe?
Just B Yoga is "on the other side of the tracks." We wanted the studio to be on the beaten track and not in a commercial district or affluent suburban area. We love south Lansing and want to be here.  We do not believe or support that South Lansing is any more "dangerous" than any other part of the city. We have never had an incident of violence at the studio. The first year we opened a flat-screen TV and a DVD player were stolen (they were left visible in the window) and a bike rack was stolen (bolted to the sidewalk). That's all, in nearly eight years. Our garden hasn't been vandalized, bikes haven't been stolen.
Join us in transforming the stigma of South Lansing by visiting often, frequenting businesses, moving into our neighborhoods.
Where do I park?
Parking on the north side of Island Avenue is legal, but not the south side. Observe "No Parking" signs. You can park in the office park across Washington after business hours and on the weekends. Bicycle parking is highly encouraged. We have a bike rack behind the studio next to the community garden. We are on the No. 2 CATA Bus Route as well.
© Copyright Just B Yoga & Tai Chi LLC 2018