We offer in-studio and Virtual Web private yoga sessions.
A private yoga session can help deepen your practice. This one-on-one experience is tailored to your needs. It's a private and intimate class held in a safe space.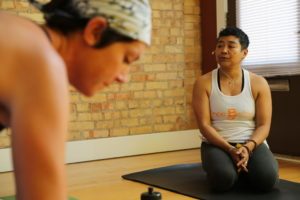 Belinda Thurston is a 300 hr RYT instructor with certifications in Trauma Sensitive Yoga, Curvy Yoga, Yoga of 12-Step Recovery, Special Needs Yoga,  and Children's and Teen Yoga. She has spent the last 11 years teaching community yoga to students of all levels of physical ability and needs.
The sessions are priced affordably and scholarships may be available to help those who need help financially.
VIRTUAL WEB PRIVATE SESSIONS (SINCE 2014)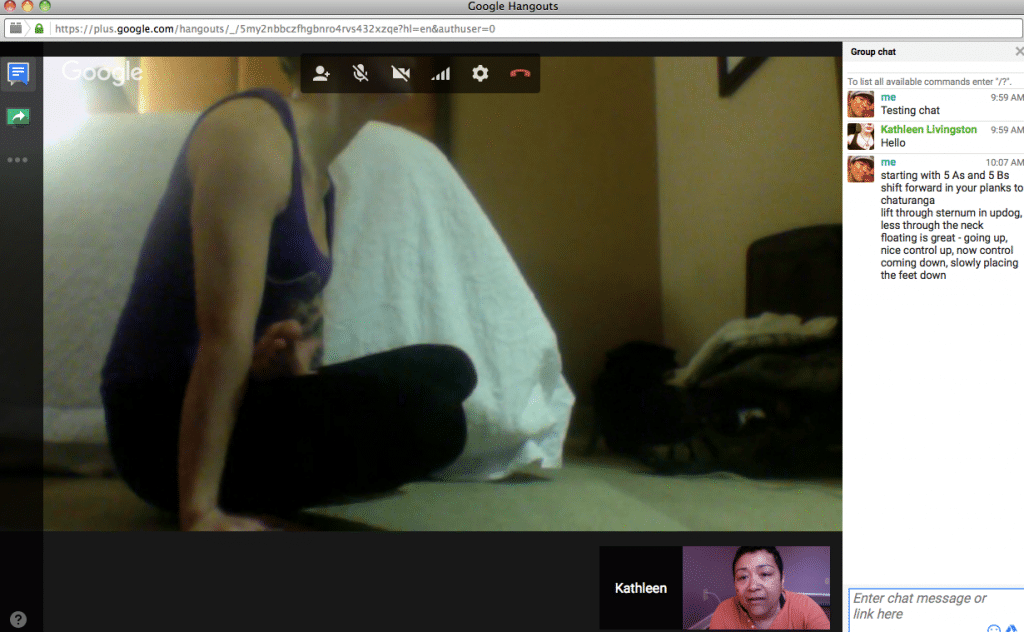 You can now have private sessions where ever you are.
Half-hour sessions, $25
Virtual Web Yoga Private – 4-class bundle  (1/2 Hr sessions) $90
One-hour sessions, $40/hr
Virtual Web Yoga Private – 4-class bundle  (1 Hr sessions), $140
Good option for those who:
don't live close to the studio
travel often
moved out of state
want to develop a home practice
What you need: Computer with video camera, access to Skype/Google Hangout/Face Time
"I take in-person and virtual privates with Belinda. They let you work on specific goals, in a 1-1 environment. Belinda's level of experience and way of understanding bodies is so valuable. Virtual privates let you practice wherever you are! It was so fun to have a friendly face to talk me through a practice when I went out of town. 10/10 glitter stars – Would recommend to friends and family."


–Violet Defiant, acrobat
Call 517-488-5260 to schedule a custom date and time
IN-STUDIO PRIVATE SESSIONS
Private sessions are beneficial for:
Those who would prefer to have one-on-one instruction without the distraction of a group class experience.
Those who have specific physical and mental therapeutic goals
Those wishing to expand their practice of meditation, single-minded focus and the other limbs of yoga.
Those wishing to learn to use yoga as a tool in their trauma toolkit.
"OH MY.Belinda rocked my world today with a private yoga session. So many little cheats in my practice that I didn't even notice. So much chair pose. I love it, everyone should try it."

–Connie Bonnie Perkin
Call 517-488-5260 to schedule a custom date and time