Name: Kendra Pyle Kanaboshi
Pronoun: she/her/hers
When did you start coming to Just B Yoga? What attracted you?
My fiancé (now husband), Naoki, and I started coming to Just B Yoga in late fall 2015. Naoki did a search for yoga studies online. I was attracted to the studio because it is community-focused and makes yoga accessible to everyone.
Why did you begin practicing yoga?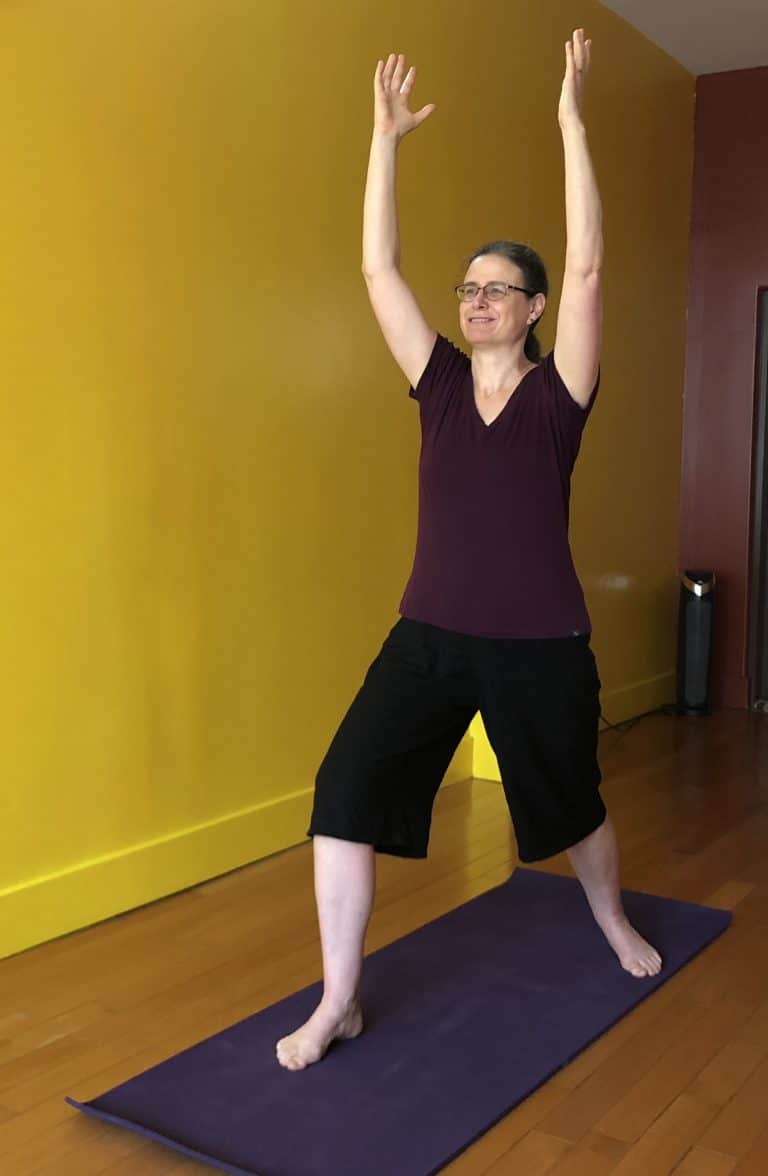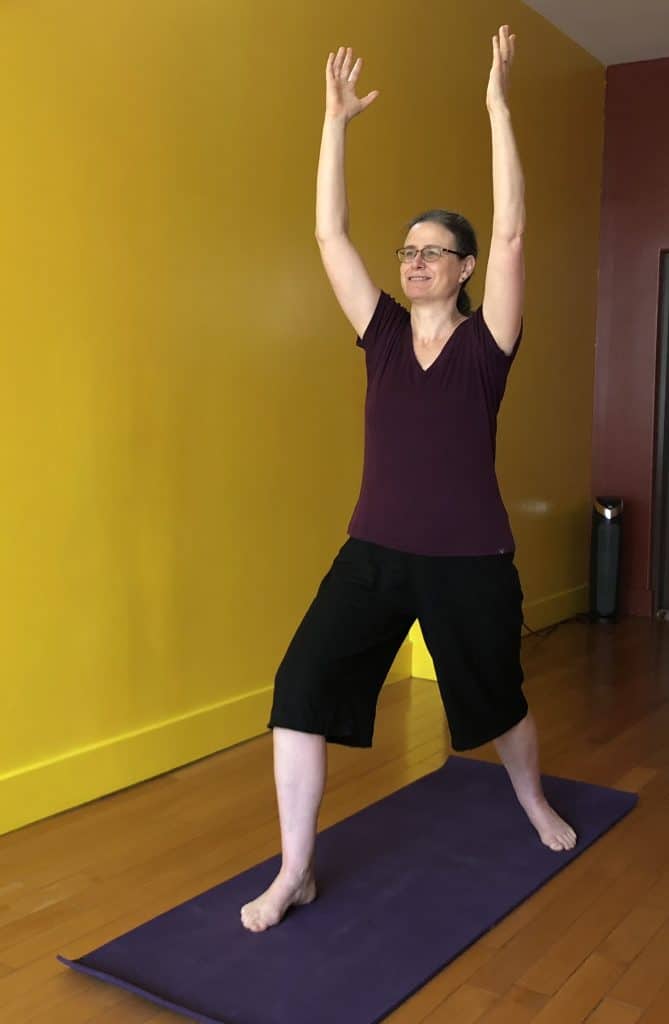 I started practicing yoga on my own in 2006 with an audio CD because I was interested in developing more flexibility. That year I also I attended a 10-day Permaculture workshop in Oregon. One of the workshop participants offered yoga each morning before sessions started, and after that I was hooked. When I got home, I found a yoga class through the local community recreation and education.
What's your favorite class & why?
We usually attend the yoga basics on Saturday mornings at 8 a.m. It's the best start to start the weekend!
Do you have favorite teachers?
I love B!
What's your favorite and least favorite postures and why?
Pigeon is one of my favorite postures because I can just let go and relax into it. It really stretches out my hips, which are typically tight. I don't really have a least favorite pose. I look at challenging poses as an opportunity to develop more balance, strength, or flexibility.
What is yoga to you? (exercise, meditation, community, spirituality…. more)
When I first started yoga, it was mostly for exercise, but over the years it's has become a spiritual and meditative practice for me.
How has yoga surprised you?
I think my biggest surprise with yoga has been how doing just a few sun salutations helps me to be centered and grounded.
What are you working on right now in or through your practice?
Presence and acceptance
Have you seen your practice impact the rest of your life? If so how?
Practicing yoga is one of the most important things that I do for self-care. On the days when I do yoga first thing in the morning (I aspire for it to be a daily practice but I haven't yet discovered the discipline for it!), it makes the whole day better because I start out present and mindful.
How do you feel your yoga helps you serve others?
Through practicing yoga and meditation, I have become more self-aware and developed deeper mindfulness. This has helped me to develop compassion, patience, and empathy, which has led to me becoming a more just and ethical person.
Want to be in one of our student profiles? Want to nominate someone? Email [email protected]