Services
What we offer our community
Yoga
Our teachers offer yoga of many types of skill levels.
Tai Chi Chuan
Learn the Cheng Man Ch\'ing Short Yang form
Massage
Soothe and heal the aches and pains with therapeutic massage or Thai-Shiatsu bodywork
Workplace Wellness
We offer custom stress management presentations and yoga classes for your office environment.
About
Just B Yoga & Tai Chi LLC
Yoga, affordable and accessible to all
Mission: "Just B Yoga represents diversity of shape, size, age, race, sexual orientation, gender identification and/or expression, and is committed to making our programs accessible and affordable to all." Just B Yoga is a donation-only studio offering yoga, tai chi and meditation for the Lansing community. We strongly believe health and healing should be affordable and accessible. We are a community of teachers and students who believe in Lansing and care about our future. We support the planet and sustainable practices. We support local, because growth and healing starts at home. We support loving kindness and paying it forward. Just B is about community and sharing and in that collective we find strength. So if you've done yoga and tai chi or meditation all your life, we'd love for you to come join our community. If you've barely moved off the couch in years, we'd love for you to join our community. The only limitations we truly face in life are self-imposed.
Voted Best Yoga Studio, 2015

City Pulse "Top of the Town"

Hometown Health Hero, 2012

Michigan Health Department

Curvy Friendly

Certified by Curvy Yoga

Founded, 2010

Opened doors in REO Town
OUR TEAM
Our teachers are committed to community and providing quality, mindful teaching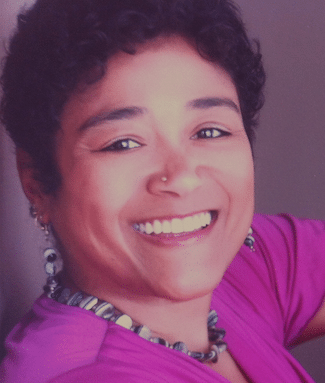 Belinda Thurston
Owner/Instructor/Speaker/Entrepreneur. Teaches basics yoga, chakra flow yoga, empower yoga, tai chi, kids yoga, special needs yoga. Delivers speaking engagements and presentations.
I was fortunate to be introduced to yoga as a young child. It really only consisted of running into my mom in a shoulder stand but it was enough to keep a developing mind open. As an adult I began exploring power yoga in 2000. I haven't turned back since. I've practiced power yoga, ashtanga, Bikram, Kundalini, Iyengar and Tibetan Yoga. My power and vinyasa practice has been consistent for these 10 years. Within this vigorous practice I\'ve come to embrace the empowerment of power yoga – not the brut force. It empowers the practitioner to explore their deepest selves, their deepest generosity and compassion. It empowers us as individuals and as a community. I have practiced yoga through injuries of a torn ACL and injured right rotator cuff. I attribute much of my good health in recent years to yoga and tai chi after a diagnosis of MS in 1998. As I age I will continue to explore a compassionate and yet empowering practice and I avow to always share this art with the entire community to help foster healing and healthy living. Teacher training: 300-hr CYT – Hilltop Yoga, Hilaire Lockwood, 2009Yoga Alliance registered teacher, 2010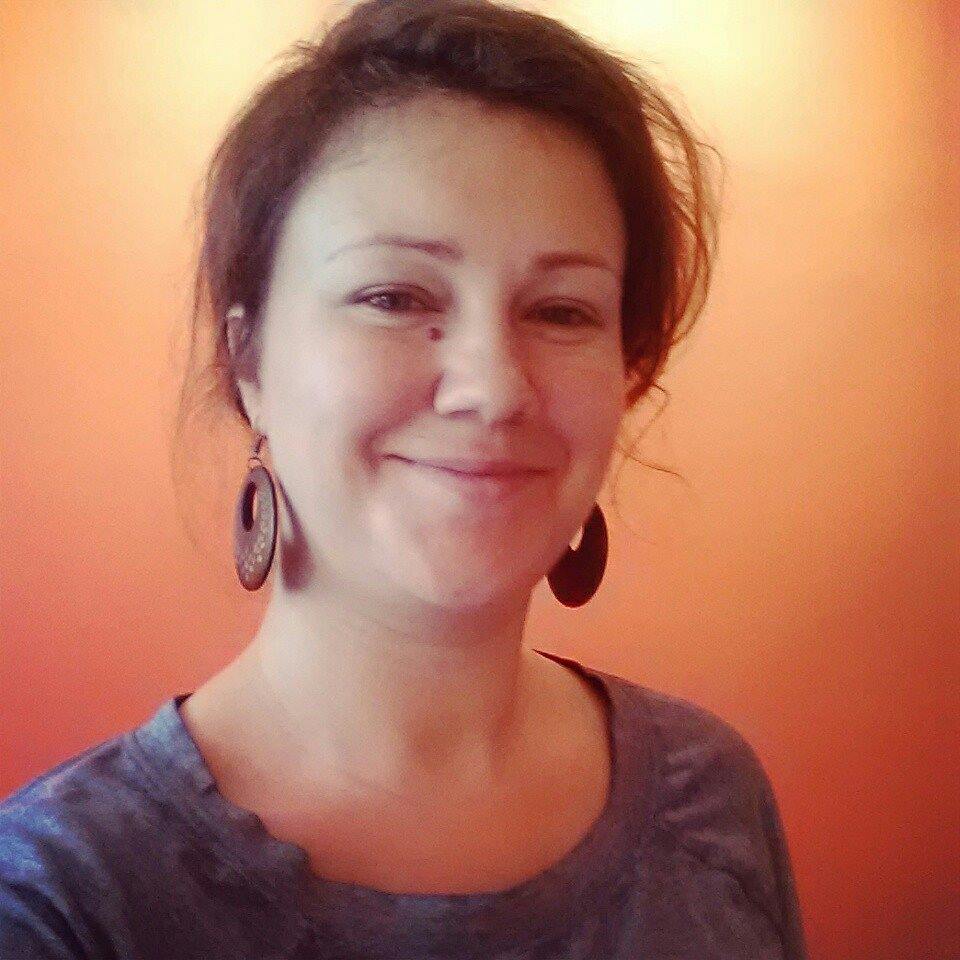 Bobbi Jo Minor
Instructor ~Easing In Yoga~ Ayurvedic practitioner.
My relationship with yoga continues to deepen and evolve since I first began practicing around the age of 16. I started out with yoga that made me sweat a lot, brought transformation quickly to my body and did something to my head space that I didn't quite understand yet. I practiced this way on and off for a few years, but the practice always felt like a home base for me, a natural way for me to get some exercise and connect to my body and breath.In 2008 I returned home to Lansing after a 2 year stint of living and traveling on the west coast, where I had been exposed to a variety of yoga and meditation teachers and styles but my body-mind-spirit was in need of a consistent practice and teacher, which is when I found Hilaire Lockwood and Misty Flahie at Hilltop Yoga, just around the corner from my house. The power Vinyasa and Ashtanga practices really lit an internal fire in me, were physically and emotionally cleansing and brought me into relationship with many aspects of myself like I had never experienced before – I really started to understand the deeper teachings and the healing benefits of the practice. I soon decided to begin 200-hr teacher training with Hilaire and went on to complete 500+hrs toward Yoga Alliance certification over the next 2 years. In early 2010 I had my begun teaching my first regular class and also began a program at MSU in sustainable farming. I had done some self study with the traditional east Indian medicine system of Ayurveda and enjoyed working with medicinal herbs which is when I began bridging my interests in working with plants and the natural world and the healing potential that also came from yoga. I went on to study herbalism more in depth with and herbalist in western Massachusetts and then onto the Ayurvedic Institute in Albuquerque, NM where I completed the level 1 Ayurvedic Studies program in 2012 with Dr. Vasant Lad and then traveled to Pune and Kerala, India in 2013 for continuing and hands-on education with Dr Lad. I have since begun practicing the Iyengar method with Ruth Fisk and taken classes in Mindfulness Based Stress Reduction with Anna Fisher. In the spring of 201,4 I resumed teaching in Lansing, now with a different approach to my own practice and therefore, my teaching. I have found a new sense of stillness and stability in practice that I like to share with students through restorative, Yin style, gentle, alignment and energy based flow classes, mindfulness meditation as well as weaving in elements of Ayurveda. As I resumed teaching I also started my own business, in Bloom Ayurveda and Healing Arts, where I offer private yoga, meditation and Ayurvedic consulting and education as well as various healing body therapies. Every day I am grateful to be able to bring my unique approach to teaching and other healing modalities to the greater Lansing community and make a living from doing the work I feel comes from my heart and soul.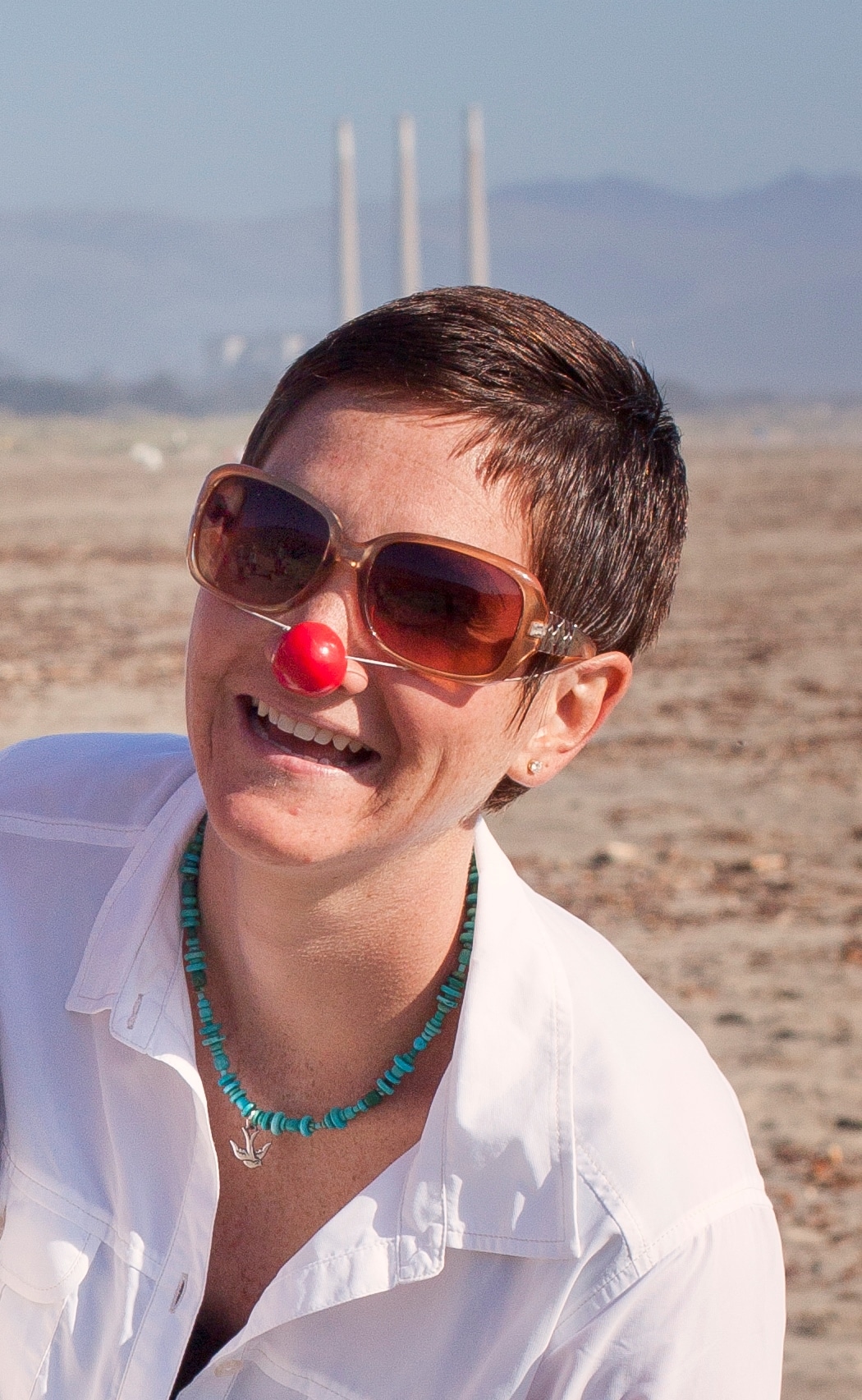 Lacey Ingrao
Instructor ~Open Heart~ Yoga. Green thumb. Social activist. Happy heart.
Originally from southern California, I received my eclectic yoga training from Green Tara Yoga in Claremont, and I've had the honor of sharing this wonderful lifestyle since 2007. In addition to being a yoga practitioner, I'm a life-time gardener and food systems activist. Lacey Ingrao bio pic After completing an M.A. in Transpersonal/ Eco-Psychology, I found myself as a spiritual companion, assisting others through life's many transitions. I identify as a naturalist, a clown enthusiast, and much of my wholeness comes from humor, love, and service. Early in life I was diagnosed with chronic tics throughout my body, which led to some significant physical discomfort. It's been almost 15 years since I began a yoga practice to relieve myself from the increasingly intolerable anxiety that I was experiencing. Yoga has taught me to accept and love myself in ways I never thought imaginable, and to be able to share that love with my community. It is on the mat that I find my most authentic self. My teaching style is heart-centered, identifying our deepest gold and our personal shadows. Practicing together will bring a blend of ego exploration, self-care, and intentional movement. I look forward to sitting with you in authenticity. Namaste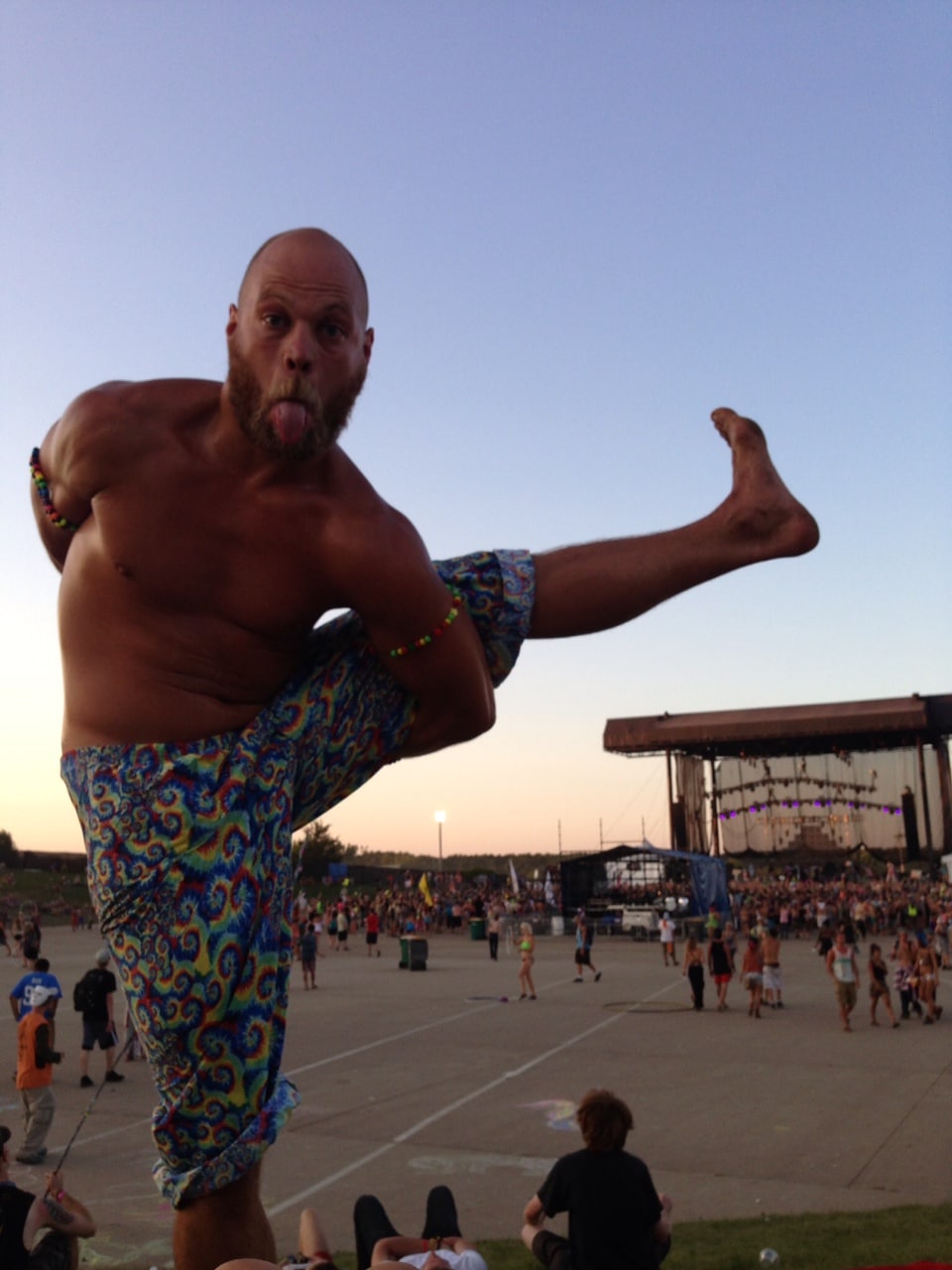 Eric Schaar
Instructor ~Slow Burn Yoga~
As a former Division 1 NCAA athlete (USAFA – wrestling and football), semi-pro football All-American (Alamogordo Desert Dawgs), Security Forces Officer (USAF), and self-proclaimed "music festie," Eric brings a unique background to his yoga style. Eric Schaar is Just B Yoga\'s newest teacher. He\'s a free spirit and gentle teacher. Eric Schaar is Just B Yoga\'s newest teacher. He\'s a free spirit and gentle teacher. After being honorably discharged from the Air Force in 2008 he began practicing yoga with his grandmother on her recommendation, but fell out of practice while earning his Civil Engineering Degree with Honors from New Mexico State University from 2009-2011. In Summer 2012, Eric moved back home to the Lansing area, and was introduced to hot yoga at East Lansing Hot Yoga through his brother and sister-in-law. completed his Registered Yoga Teacher (RYT 200) Training @ ELHY's Yoga Alliance Registered Yoga School in Spring/Summer of 2013 and has been guiding practices multiple times a week since. Eric likes to keep the mood in the studio light and encourages safe modifications and "play time" for all yogis regardless of where they are on their yoga journey. One Love.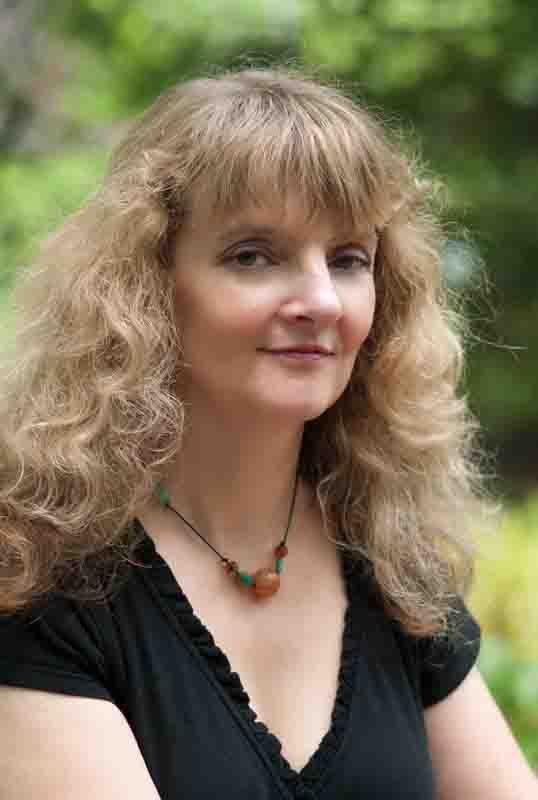 Kim Lewis
Instructor ~Mind-Body Yoga~
I first experienced a yoga class about 20 years ago, but I began to practice consistently in 2002 in my late 30s. I'd never been comfortable doing sport or "physical" activity, so I was surprised how much I enjoyed this unfamiliar form of exercise. Since then, I've learned that yoga has much more to offer than simply physical movement. Before getting more serious about yoga, I was suffering with backaches, headaches, and neckaches – probably all because of stress. I've also had trouble with depression and anxiety that has sometimes thrown me completely off balance. Yoga has helped me to build better physical and mental health, so I'm able to function well in my daily life – and really live life. At 46, I'm in much better physical and emotional shape than I was at 26. The combination of yoga poses, breathing and meditative practices simply makes me feel good. I'm so fortunate that I found yoga and I want to share it with others. I trained with Hilaire Lockwood at Hilltop Yoga. I am also certified by Amy Weintraub, author of Yoga for Depression, as a LifeForce Yoga Practitioner.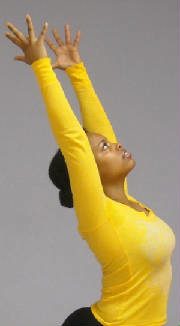 Tara Scott
Instructor ~ 3 Jewels Yoga~
I am walking this path of practice to teach, learn, collaborate, share, celebrate and serve through my experiences as a parent, partner, yoga teacher, Buddhist practitioner, mentor and leader. I received my certification to teach Hatha yoga through As You Are Yoga (Sybil Shelton-Ford, 2007) and founded my teaching practice dharma yoga arts (dharmayogaarts.com) in 2008 with the vision to nurture sangha and to inspire the art of skillful living through movement, mindfulness and meditation. I blog about the everyday magic, madness, and mindfulness of motherhood at dhamma4mama.com. I maintain an active Experienced Registered Yoga Teacher (E-RYT 200) designation with Yoga Alliance. Additional certifications & training: Anatomy for Yoga (Paul Grilley, 2008); Yoga for Adolescents (Sybil Shelton-Ford, As You Are Yoga, 2009); Aerial Yoga (Dr. Son Nguyen, Breathe Studio, 2012); Yoga of 12-Step Recovery series with Nikki Myers ~ Y12SR Intensive (2012) & Y12SR Leadership Training (2013).
Melissa Elischer
Instructor ~Yoga 2eXceL~
5-CLASS PACKAGE (GOOD FOR 6 MONTHS)
Latest news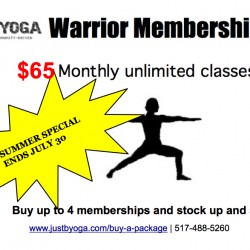 Our Warrior Summer Special price of $65 is extended until noon July 30. Get unlimited yoga and tai chi classes for $65 a month and support the only donation-based yoga studio in Lansing and one of the few in the state. STOCK UP! BUY UP TO FOUR WARRIOR MEMBERSHIPS FOR $65!! This special is being[…]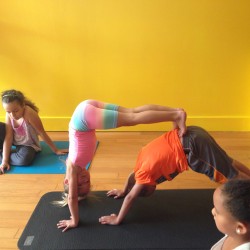 The summer's final kids yoga day camps will be held the week of July 14 and July 21, Tuesdays and Thursday from 2-5 p.m. One week: $25/week (CLICK BUY PACKAGE) Yoga is a great activity for children to explore movement and body awareness. But it also can help children connect to calm and focused[…]
Previous
Next