I was honored to share receiving the Tribute to Women Award last night with Judi Brown Clarke.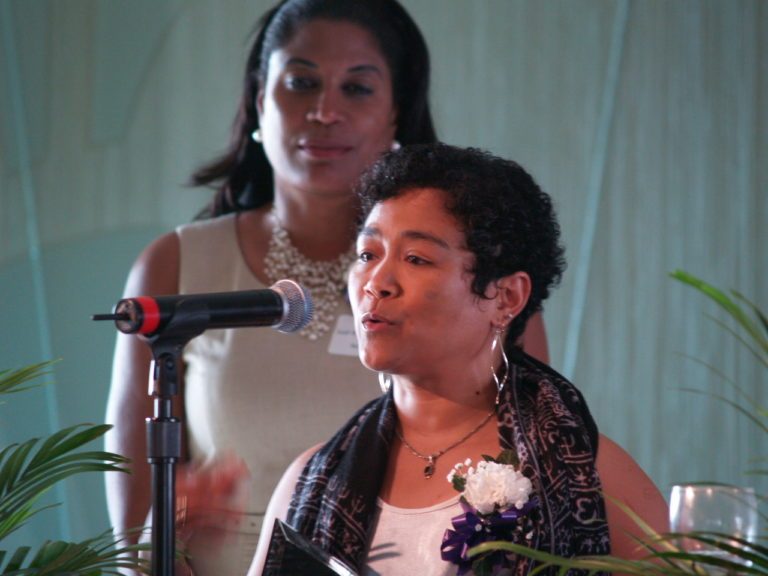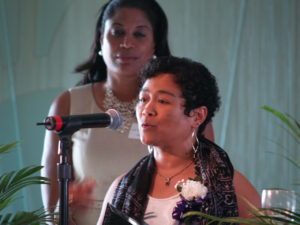 It was the first time the Women's Center of Greater Lansing had given the award to two of the honorees.
To stand alongside her, our journeys side by side, is awe-inspiring.
From her wikipedia listing: "She competed for the United States at the 1984 Summer Olympics in Los Angeles, where she won the silver medal in the women's 400 metre hurdles event. Brown was a two-time gold medalist at the Pan American Games (1983, 1987), and was a twelve-time Big Ten champion in track and field events. In 1987, she was selected Sportsman of the Year by Sports Illustrated magazine for her community involvement. Brown holds two degrees from Michigan State University, a Bachelors degree in Audiology and Speech Science, and a Masters degree in Education. She holds a Ph.D. in Public Administration and Public Policy from Western Michigan University, from which she graduated with honors."
While I'm no Olympic athlete, I resonate with Judi's story.

I'm an African-American who grew up with modest means in Washington, D.C.  Violence started to take over our neighborhood when I was in high school due to the emergence of crack cocaine.
When Judi was in the Olympics, in 1984 I was focused on getting the best high school education I could in order to be the first in my family to go to college.
I graduated from Benjamin Banneker Academic High School, an all-academic public school. We are called The Achievers.
In 1986 I attended Carnegie Mellon on a scholarship for being a National Merit Scholar finalist. I completed my bachelor of arts at the University of Pittsburgh in 1992 and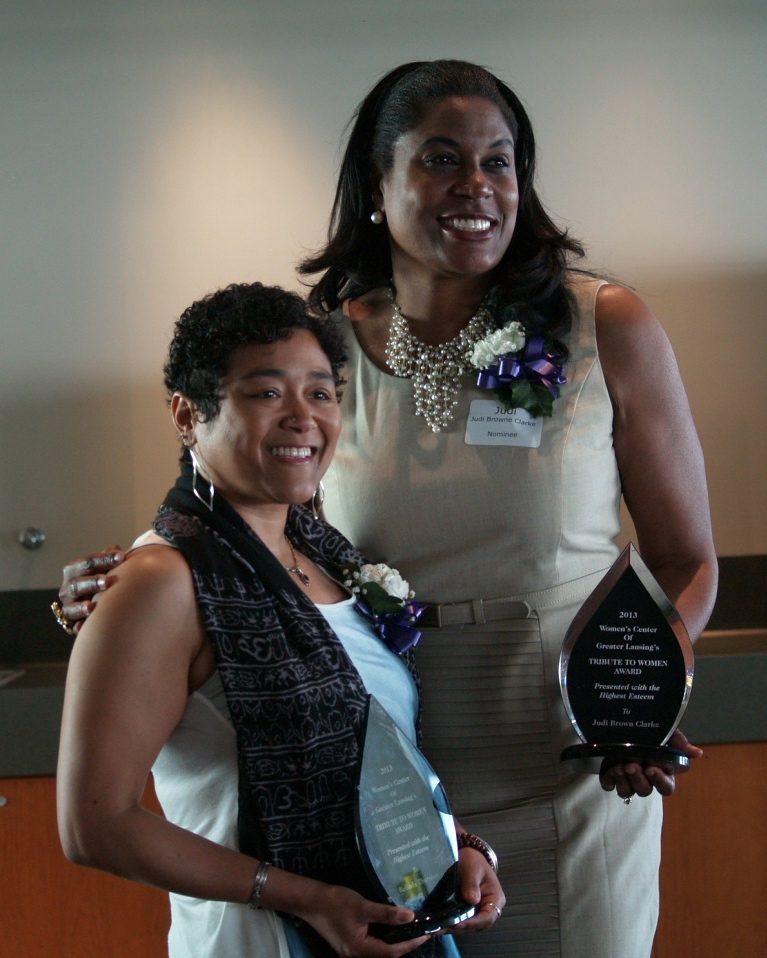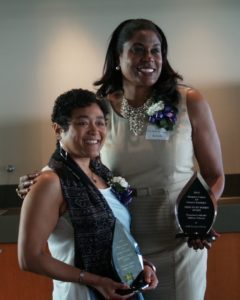 became a journalist. I received an APME first place award for Investigative Journalism on a series about the history of nuclear contamination in an area of western Pennsyvlania, the Alle-Kiski Valley. I fell in love with the power of journalism to shed light on wrongs in hopes of correcting them or preventing them from being repeated. I eventually arrived in Lansing after working at several papers around the country, with a penchant toward digital dissemination. I arrived in Lansing in 2004 as the Assistant Managing Editor of the Lansing State Journal eventually becoming the Digital News Director managing multimedia journalism production and the websites and social media. The greatest work done in Lansing was being the editor over a team of reporters who's work helped free Claude McCullom from his wrongful incarceration for murder and an investigative package into how the injustice occurred, "Guilty until proven innocent."
I guess I like to help fix things.
Just B Yoga was born out of an experiment to go car-free. I experienced Lansing on the ground level. That experiment led me to yoga teacher training, starting a free weekly yoga class and eventually starting this studio and leaving my 20-year career.
I sometimes feel like I'm still a journalist. I'm just embedded in Lansing, assigned to work side-by-side with other embedded specialists and troops to help right the wrongs and pave the way for others to achieve. We all bring our special set of tools and skills. I do it with body and breath.  I still do it with stories: words and images.
When you're in the trenches, it's easy to get tunnel vision. I can focus on the negatives or all the work that has yet to be done. It can all feel like it's never enough.
Thank you to the Women's Center of Greater Lansing for this amazing honor. The event, the stories from those you've helped and learning the stories of the other honorees helped me appreciate how far we've all come.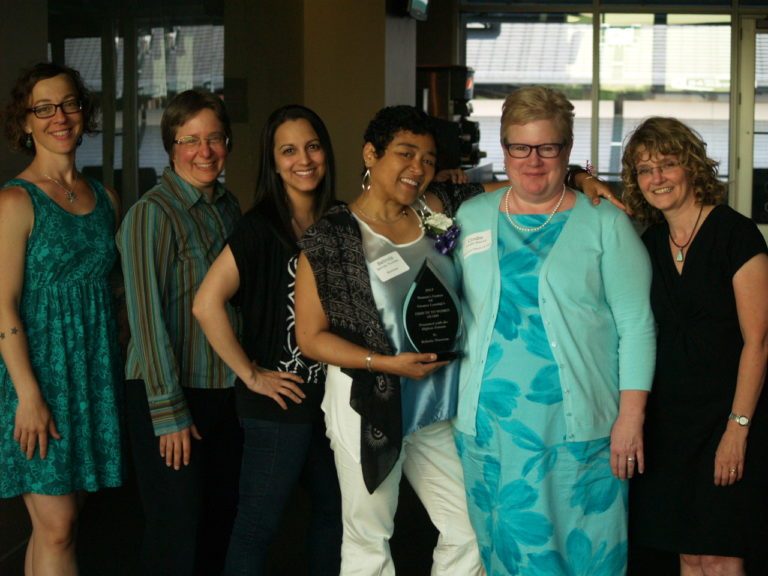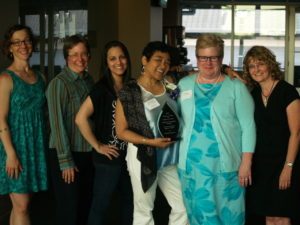 Just as Judi said last night, I vow to keep paying it forward.
To learn more about the other nominees read, "Just B Yoga founder nominated for Tribute to Women."