Just B Yoga was awarded a Michigan Hometown Health Hero award this morning.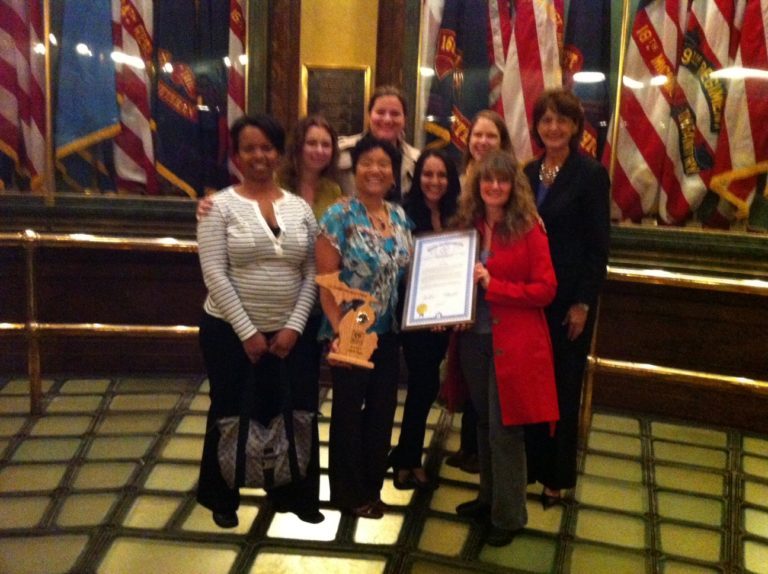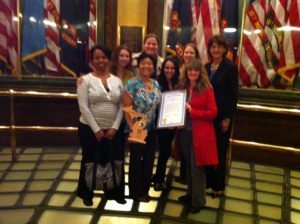 It wasn't about us though.
Belinda, Monica Pino, Tara Scott, Kim Lewis, Emily White and Tiffany Lemieux McKissic got to spend the morning at the Capitol Rotunda with some amazing heroes of Michigan.
These are people and organizations you might not have heard of before.
Take for instance the Center for Urban Youth & Family Development in Detroit. This organization is doing great things for our D. From their website: The Center currently operates three program elements which include Youth Workforce Development Skills and Substance Abuse Prevention, Health Management, and Community Activism.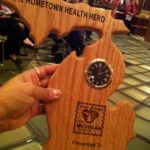 This excellent community organization is in the running for a $50,000 grant from the Maxwell House Drops of Good Community Project. So go, RIGHT NOW, and vote for the Center for Urban Youth & Family Development at www.maxwellhousecoffee.com Vote from now until June 8 to help this fine organization win some needed funding.
Other excellent folks of note?
Jessica Yorko, a Lansing city councilwoman and the environmental justice coordinator for the Ingham County Health Department, won a Health Policy Champion award. She's been a huge advocate of the complete streets initiative in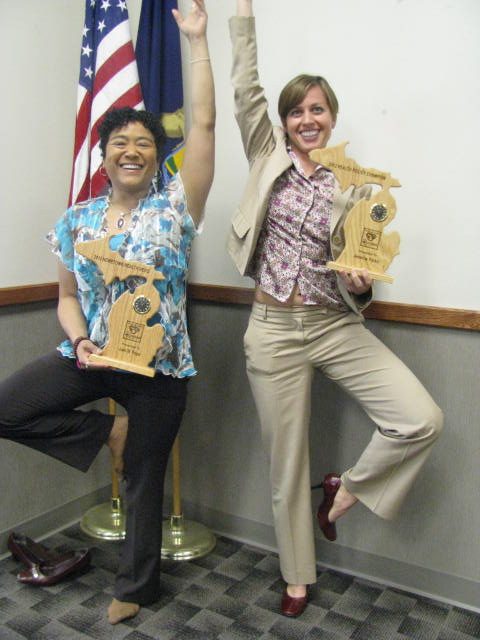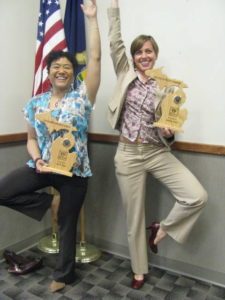 Lansing. She's an advocate of clean commuting and safe bicycling for Lansing. Jessica and B met originally helping promote Walk and Bike Lansing. It's so heartwarming to see her efforts being recognized.
Kevin and Tammy Epling of East Lansing won the Hometown Health Hero award for their anti-bullying advocacy. Their son Matt took his own life in 2002 after being a victim of bullying. His parents' efforts led to Michigan's anti-bullying law requiring schools have anti-bullying policies.
Other local winners? Ann Siegle of Lansing, who provided public relations help and design work to the Capital Area Breastfeeding Coalition to raise awareness, prevalence and duration. And the Vision Priority Team 6 "Healthy Living", part of the Michigan Department of Community health, won for creating a community garden that provides nearly 100 pounds of produce for the Greater Lansing Food Bank.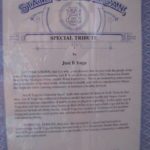 Just B Yoga is honored to be among a greater community effort to foster healthy living.
Deepest thanks to Laura de la Rambelje who nominated Just B Yoga for this award. Big super gratitude to: Emily White, Tiffany Lemieux McKissic, Kim Lewis, Connie Varma, Monica Pino, Anna Kaschner, Tara Scott, Sara and Will Metz – Just B staff, family and supporters. Recognition goes to Kathie Dunbar, state Rep. Joan Bauer, Melissa Osborne, Rina Risper for their efforts, inspiration and encouragement.