As 2013 comes to a close we wanted to reflect on the highlights of this year.
Thank you to our amazing teachers and volunteers who keep us up and running every day. Thank you to all the students who choose to practice at our donation-based studio when there are so many options around town. Thank you to our neighbors, residential and business. Thank you to our supporters and partners who've encouraged us to continue and prosper.
We love Lansing. If anything, this year allowed us to explore the depths of what community means in our mission and our actions and our practice.
Just B Yoga 2013 Year in Photos by Slidely Slideshow
1) We started the year with Y12SR training. Nikki Myers visited and provided Yoga of 12-Step Recovery training for yoga instructors to teach yoga as a relapse prevention tool.
2) I attended the Microsoft Social Computing Symposium in New York where we explored how social media can better facilitate social action and social justice.
3) We said goodbye to Eddie Lahti, the designer of the yoga clothes at the studio and author of "Walter the Whale with Wings." He passed away in

January. But his Kickstarter project did get finished. Thanks to Quincy Gow!
4) Just B Yoga presented at the Building Michigan Communities Conference about workplace wellness and the benefits of taking care of ourselves when we're in service of others.
5) Everybody Eats conference. We attended for the second year in a row, presenting about our garden and how yoga and gardening are tied together.
6) Timber Hawkeye, author of "Buddhist Bootcamp" visited the studio on his book tour.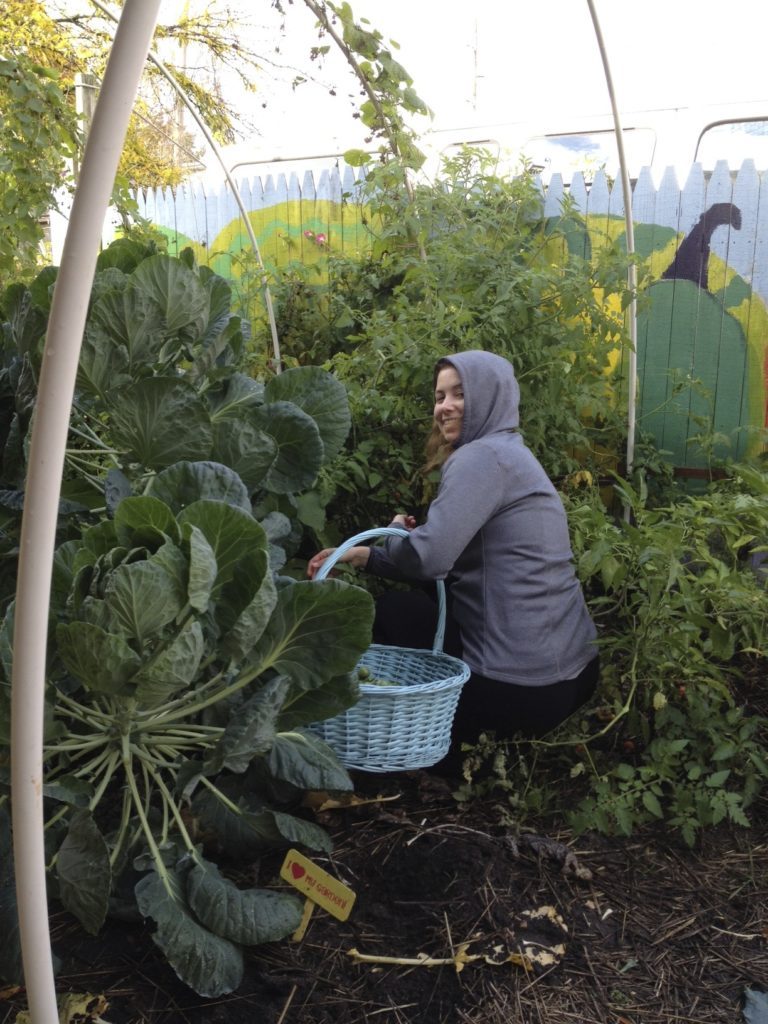 7) Our garden got a new mural, designed by Connie Varma. The garden took on a bigger role with a kids yoga class incorporated around it, more volunteers and organization. We began offering local produce from Foodshed Farms and the Lansing Roots program. We even were  stop on the Lansing Garden Tour.
8) Our dear friend and sister Roxanne Frith received a life-saving and life-changing kidney transplant.
9) We created Lansing's first LGBTQ-friendly and allied class. Thank you to our students who encouraged the creation of the class and continue to support it and attend it.
10) We held our first home retreat, Refuge in the City at Moores Park. Drum circle. Food. Yoga. Mandala. Can't wait to do it again.
11) Seven months of chakra and singing bowl workshops culminated in an aura photography session with personal aura reports. We also created our first CD, Chakra Tune-Up.
12) This summer I lost my beloved cat, Bear. What followed was an unforeseen apparent torrent of animals. Dogs that needed homes. Cats that were found. Causes to champion. I haven't reunited with my Bear yet. But I'm grateful for the community we built as stewards of our pets.
13) The Lansing Loves Yoga photo project came together at the end of the year. We showcased the beauty of our city with our students and teachers. It gave us an opportunity also to convert the yoga studio into an art gallery, which we did again for a young lady's photography in December. We also used the studio to host a book reading and signing by Bernadette Johnson, author of "Waves of Influence."
14) Lighting a fire for positive change is what we're about.  We teamed up with the Firecracker Foundation to create Firecracker yoga to help raise money for victims of childhood sexual trauma.