For many of us being in front of a camera  – much less doing yoga! – conjures feelings of dread and even disdain.
We don't feel the camera flatters us.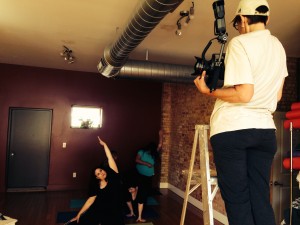 We are afraid to see our bodies.
We are afraid of judgment.
Last weekend several Just B Yoga students took a brave leap to be in front of a camera, in yoga poses.
They were helping us promote our Yoga 2eXceL, curvy-friendly yoga class. (Monday, Thursday 7:30 p.m.)
But they also made a statement about body-image and beauty and their yoga journey.
Yoga helps us confront our inner demons as well as our exterior ones. Getting past that negative voice inside our head is often the hardest obstacle. Then we can move freely inside of these external bodies and find joy as we explore and define strength and grace.
Doing all of that is hard enough alone as a self practice. In a yoga class in front of other people? That's even harder. Doing it in front of a camera making images for the world to see? Brave.
Check out this poignant animated dcoumentary: "Yoga for larger bodies" animated documentary.
Thank you to our yoga models, Angela Brown, Courtney Stocker, Connnie Bonnie Perkins and Katie Cook.
With the help of Roxanne Frith, local photographer and artist, we explored poses that made us feel:
STRONG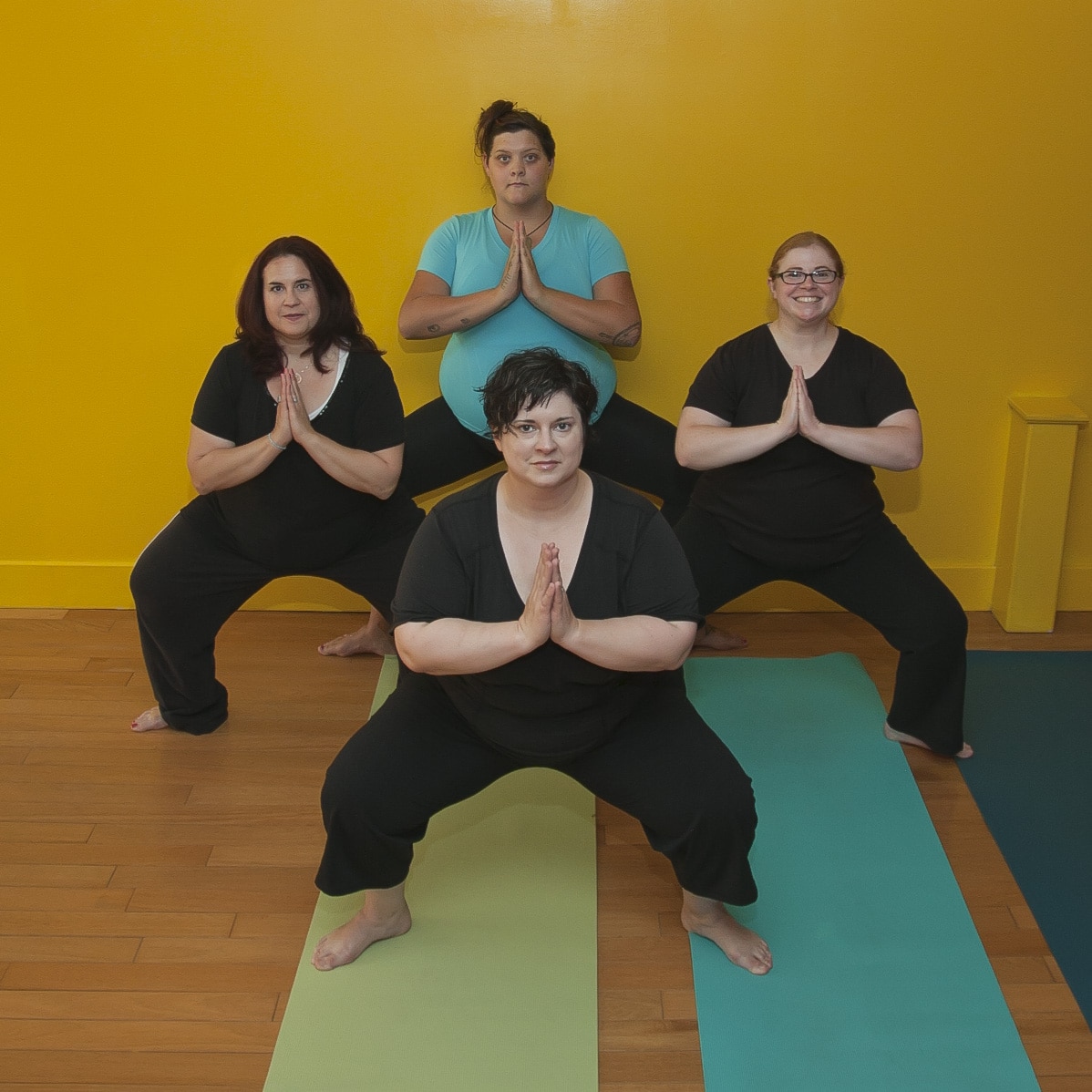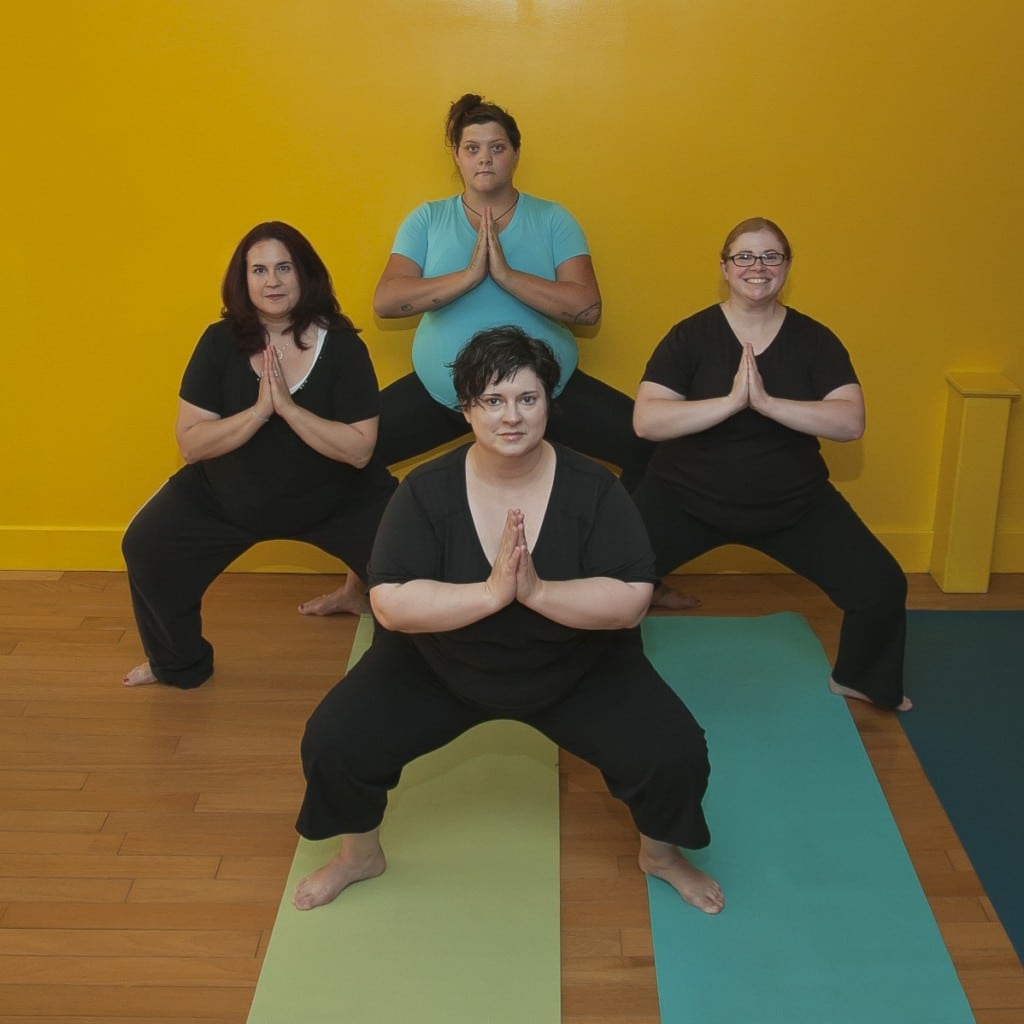 BALANCED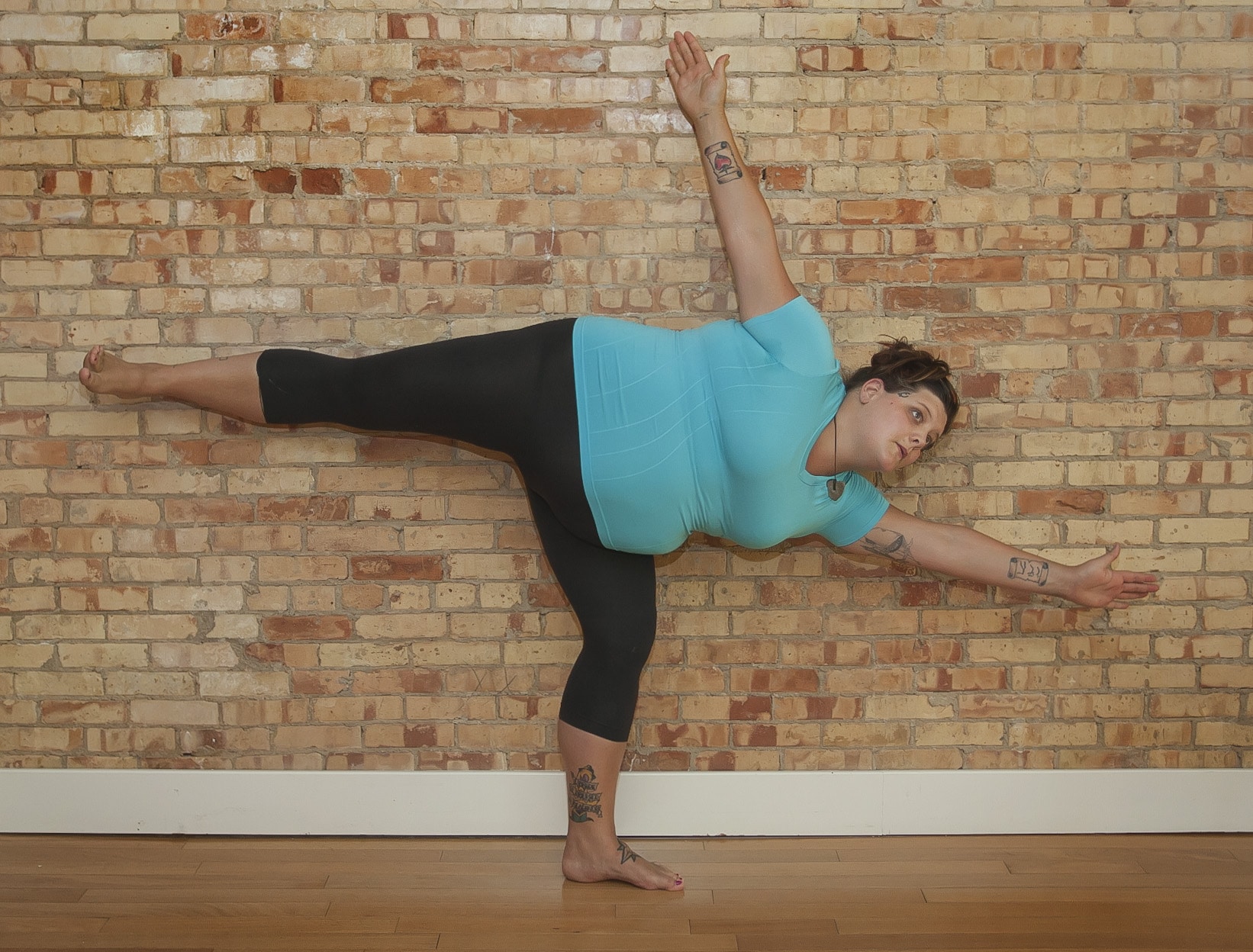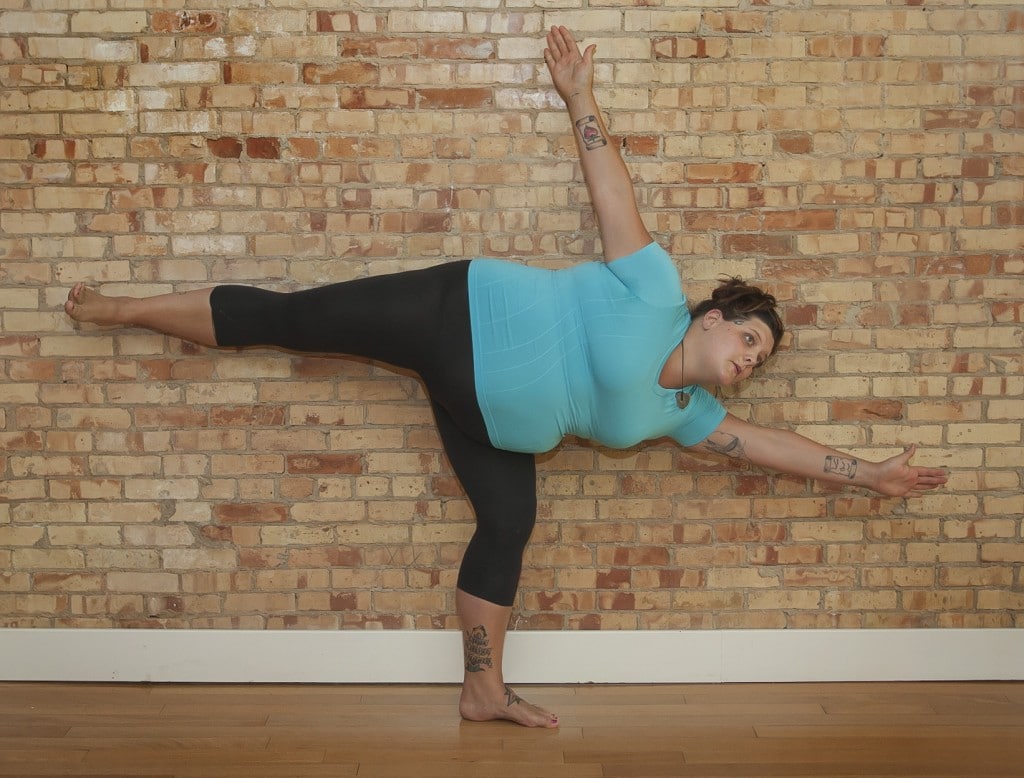 BEAUTIFUL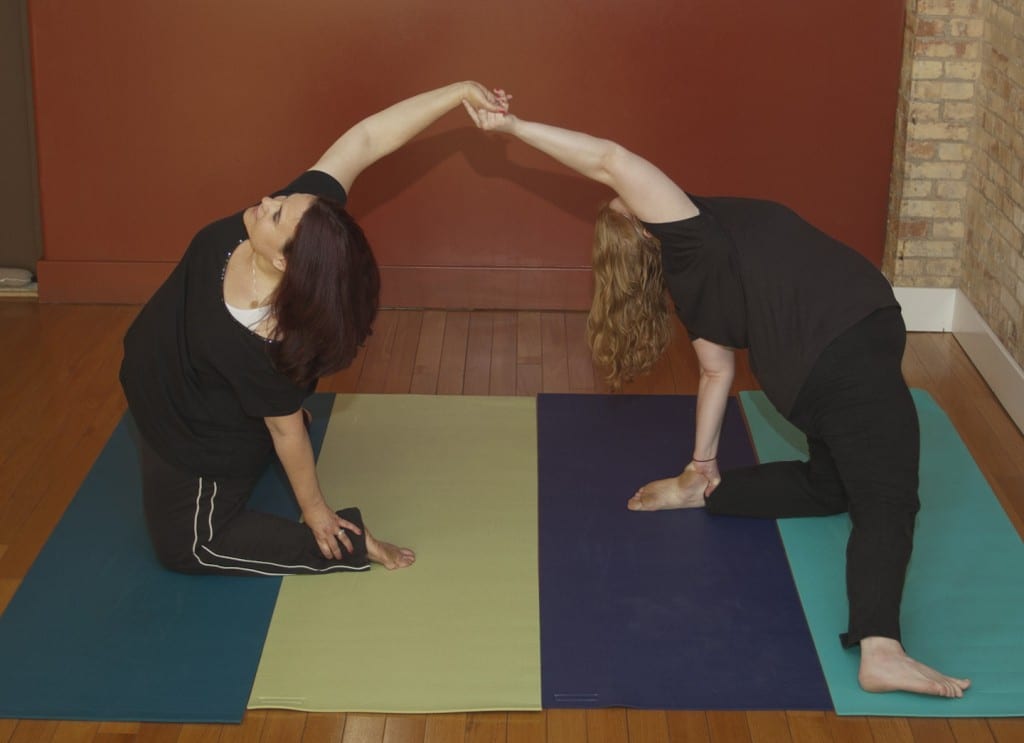 FLEXIBLE


VULNERABLE (WE DID POSES WE'D NEVER DONE BEFORE)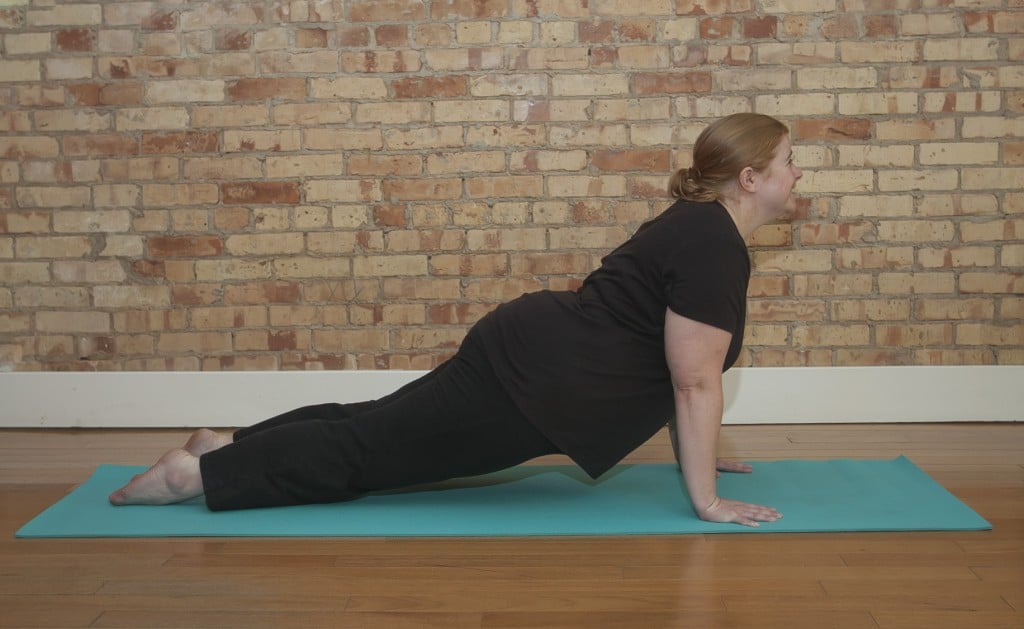 SILLY (WE LAUGHED AND EVENTUALLY LOOSENED UP)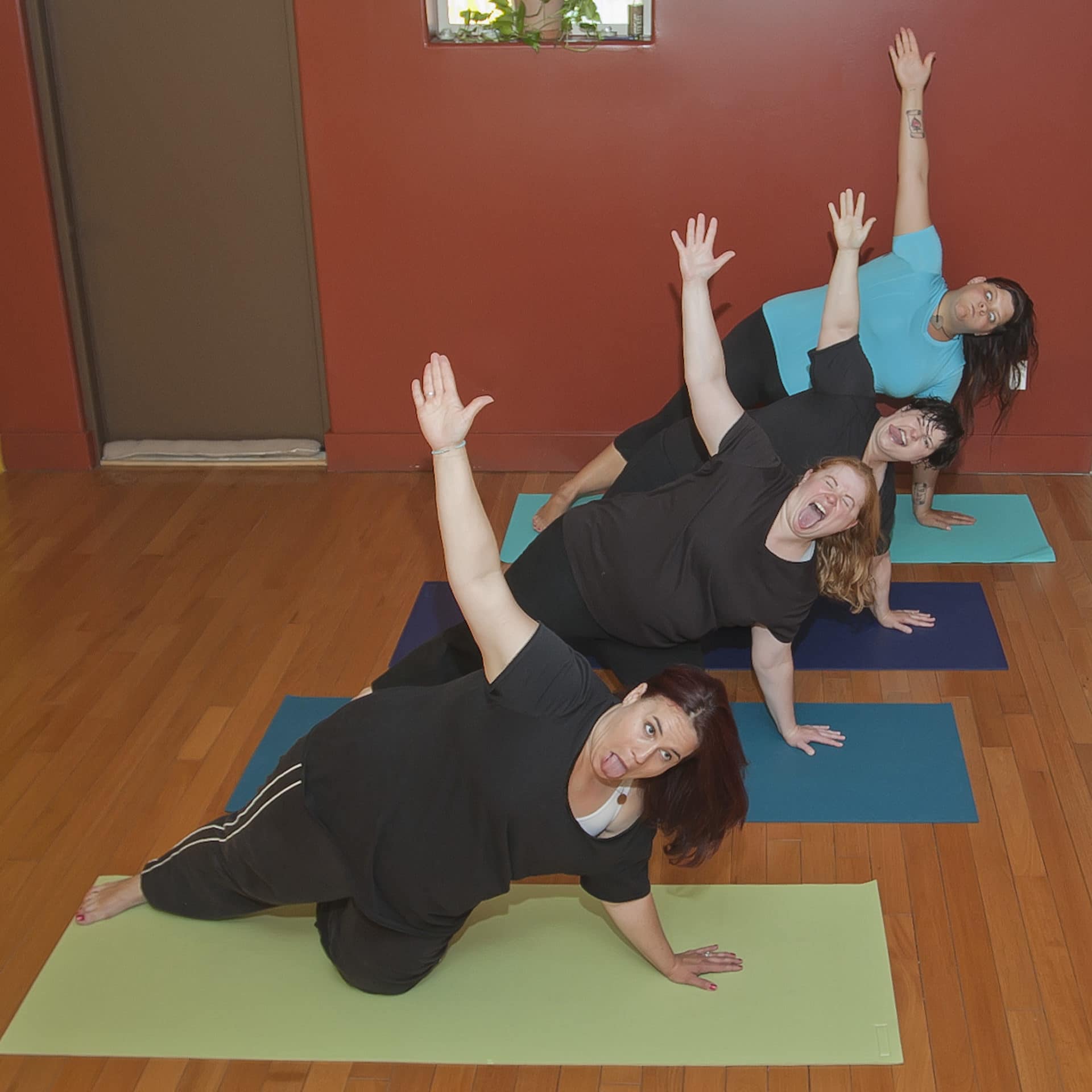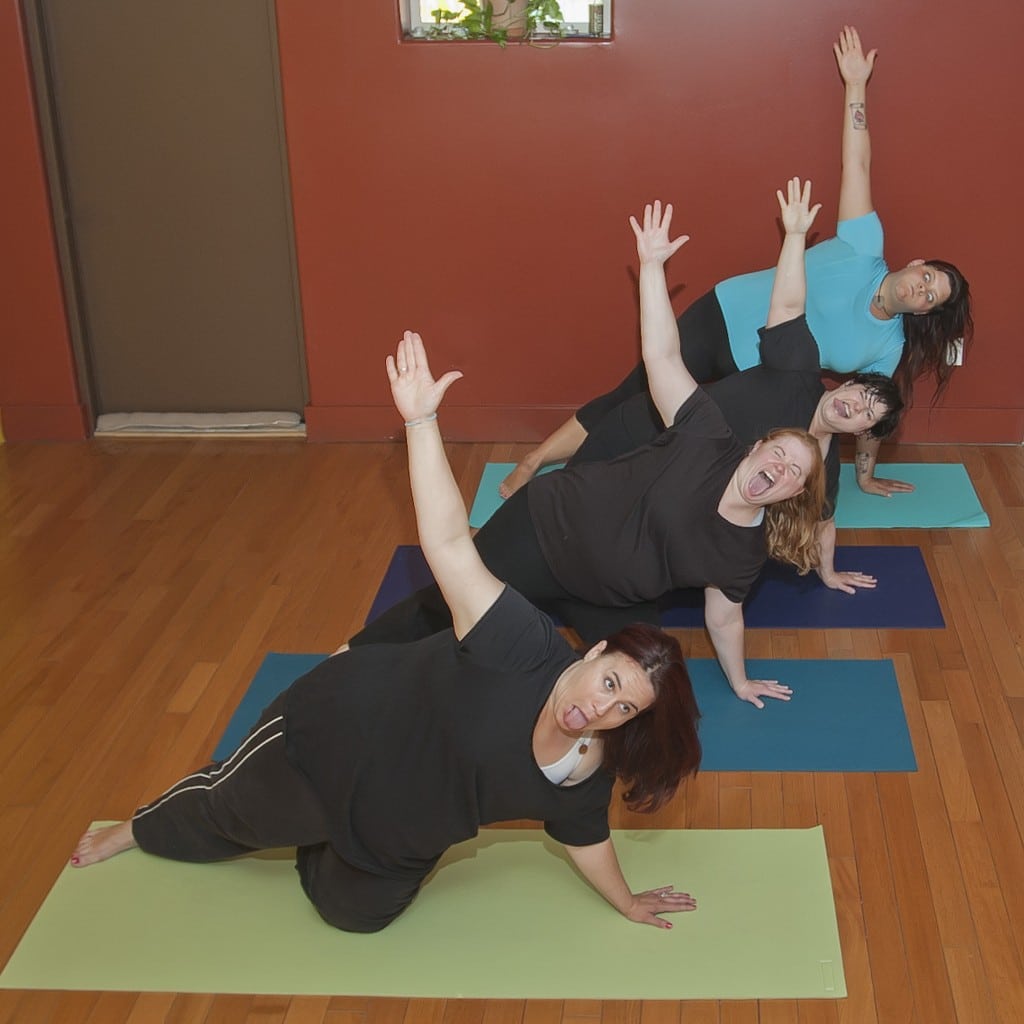 I can't express how proud I am of each of them for being willing to be on their yoga mat in front of a lens to let us all see their true selves and their yoga practice.
[quote align="center" color="#999999″]It makes me feel good about myself. And I feel like it's something I can do even though it's hard.[/quote] – Angela Brown

[quote align="center" color="#999999″]It shows me where my limits and edges are and how to go beyond them, and also it keeps me somewhat sane…I would recommend Yoga 2eXceL for anyone. You don't have to have a certain type of body to do yoga and do yoga meaningfully and grow from it. [/quote] – Katie Cook