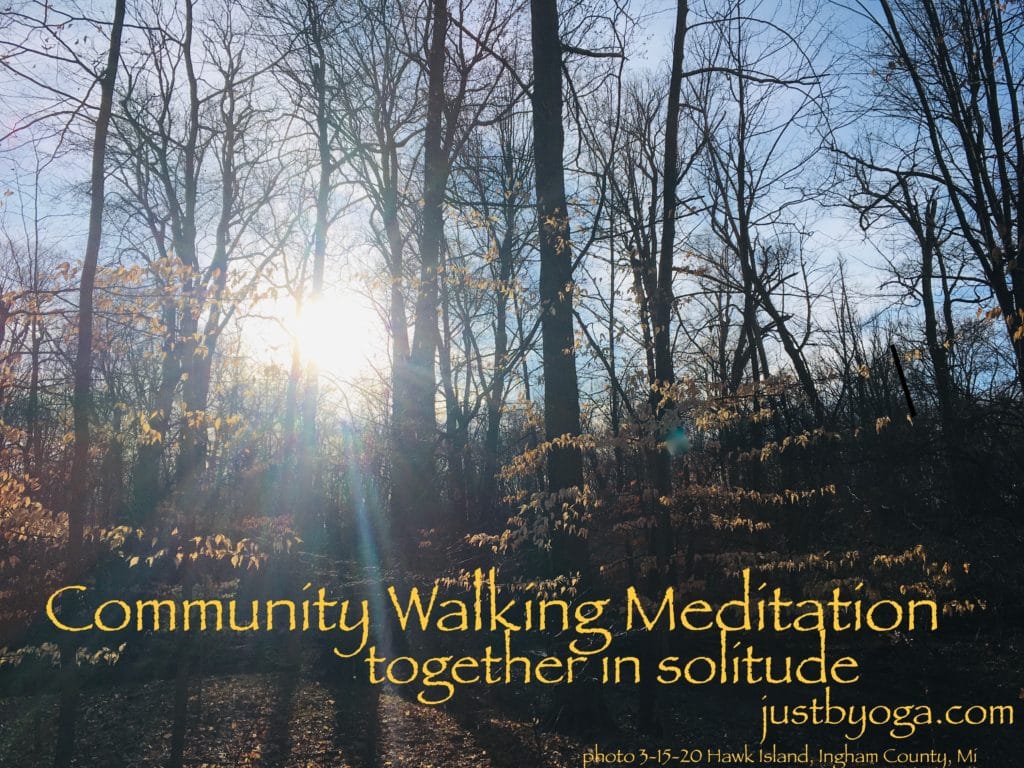 1 p.m. Monday, March 16, Tollgate Wetlands, Lansing
Walk in peace.
Walk in gratitude.
Walk in reflection.
Walk with us. Together in solitude.
We are all feeling the very real and vibrational impacts of the Covid-19 pandemic in our lives. Our schedules, work and home lives are disrupted and re-shuffled, and then reshuffled again.
Uncertainty is the only certainty. And fear is prevalent.
As we find "social distancing" and "self-quarantining," many are struggling with isolation. Virtual connections are poor substitutes.
Let's take a break and be with one another and see one another and literally walk with one another.
Join Just B Yoga for what we hope will become a regular daily or weekly community event.
Walking Meditation benefits include:
Helps ground us emotionally
Immerses us in fresh, stimulating air
Quiets the mind
Helps us become less reactive
Connects us to the natural world around us
Connects us to our bodies
Allows us to share mindful quietude together
This is a free community event. If you wish to give us a donation, you can bring it or contribute online.
We will meet on Wood Street.
Park is handicap accessible and CATA bus accessible.
Guided meditation note cards will be shared. (you keep them, don't pass them around)
We will walk the path at this park, stopping at benches for pauses. We will close in a circle of a safe distance and ring a singing bowl to close our
COVID-19 PRECAUTIONS:
Wear a face mask if you are prone to allergies
Don't come if you are sick (fever, cough, etc)
Bring hand sanitizer
Bring water if you like
COMMUNITY CONSIDERATIONS
No smoking
No video or camera shots without consent
No pets unless therapy/service dogs animals