UPDATED MARCH 29
Zaphod's hip surgery is scheduled for this coming Tuesday, April 3.
Through your amazing generosity YOU have donated a little over $400 toward his $1,000  hip surgery bill.
To help keep the generosity going, Just B Yoga will match dollar for dollar any more donations that come in for Zaphod through Monday.
Original post March 25:
Meet Zaphod.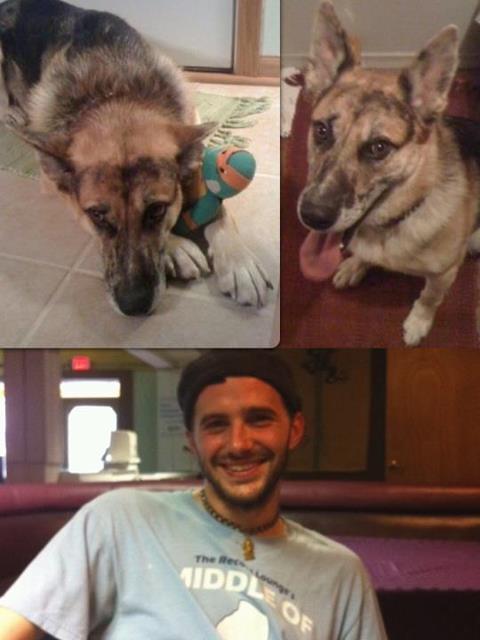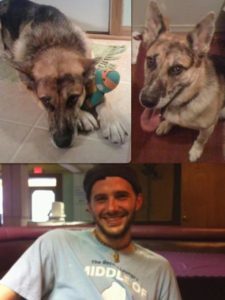 Zaphod is a German Shepherd who needs hip surgery. He's only 6 years old. He's in a lot of pain but his spirits remain high and he's got a lot of life to live.
His owner, Matt, Is awesome!
You might recognize him from Lamai or Gone Wired.
Zaphod is too young for this. Matt rescued him when Zaphod was 3.
I would love to help Matt and Zaphod. Matt has always treated me with loving kindness.  And you know I love me some doggies.
The surgery costs $1,000.
Every little bit counts.
DONATION BUTTON REMOVED – WE RAISED $600!