WOW!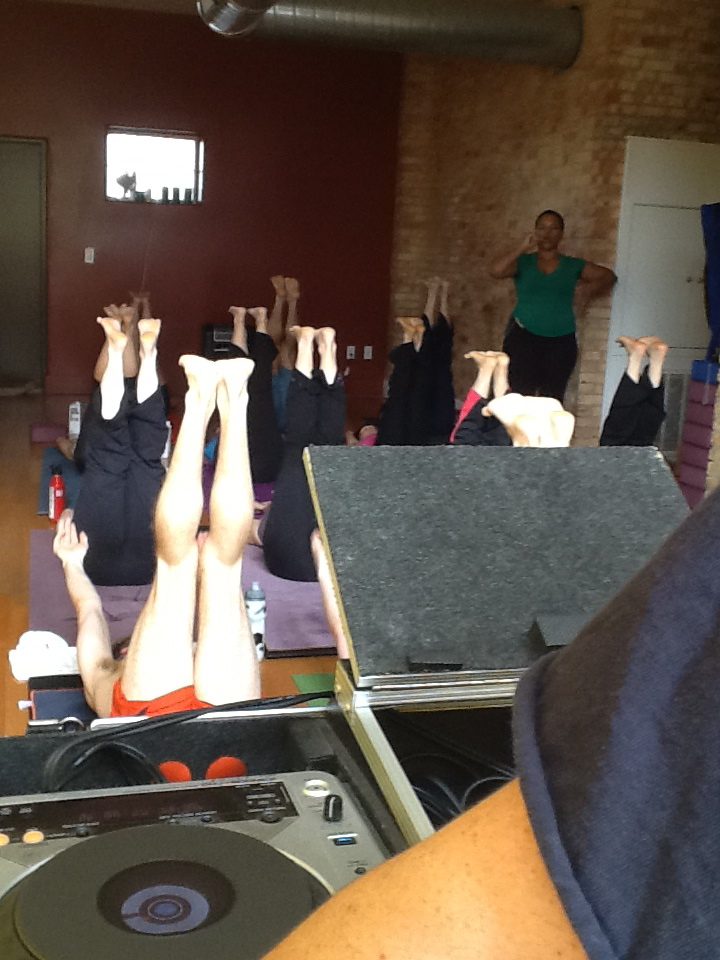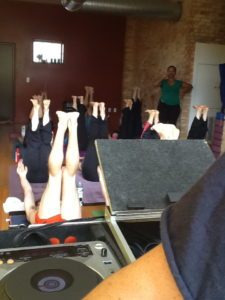 What a jam. What a groove.
The music was great. Teachers were dancing in the aisles while adjusting yoga students in postures.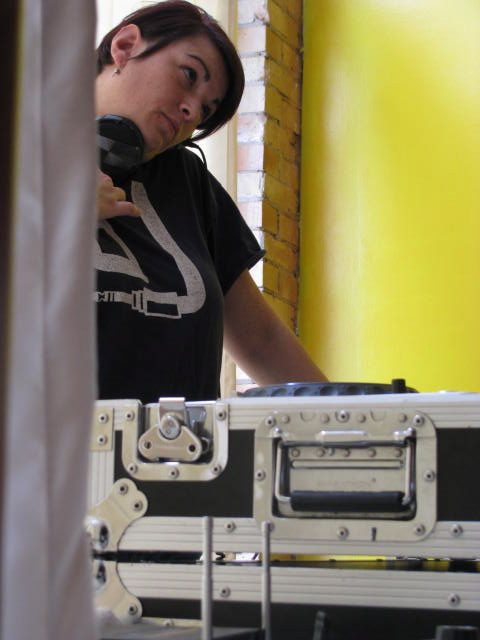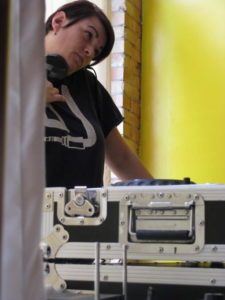 We laughed.
We sweated.
Last Sunday's Tag-Team Yoga-Versary with DJ Rachael was amazing and totally fun.
LISTEN TO FULL PODCAST OF CLASS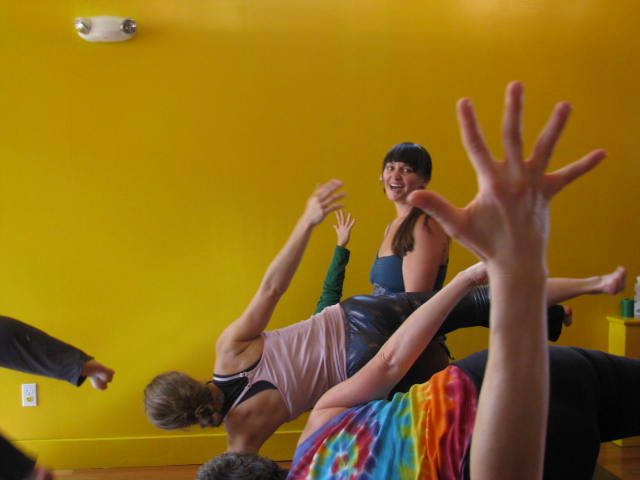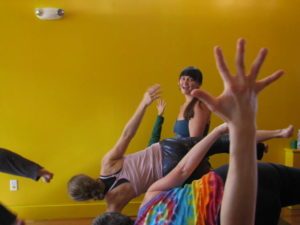 Many thanks to Monica, Blaize and Tara for joining me for this crazy idea.
We each taught about 25 minutes each. We had spent time with DJ Rachael ahead of time so she could catch a sense of our music likes and dislikes. We mic'd up. Then it was ON!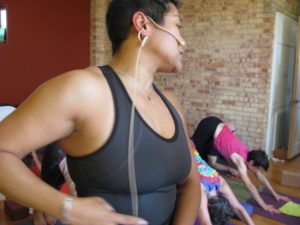 What was so beautiful was extending vinyasa flow into our teaching, flowing from teacher to teacher. Flowing from song to song, blending our styles and our energies. Monica brought us in with a smooth sequence, easing our bodies into motion and our minds into awareness. Blaize brought the special spice that was tender and yet had the heft to keep you rooted in your practice but excited in your spirit.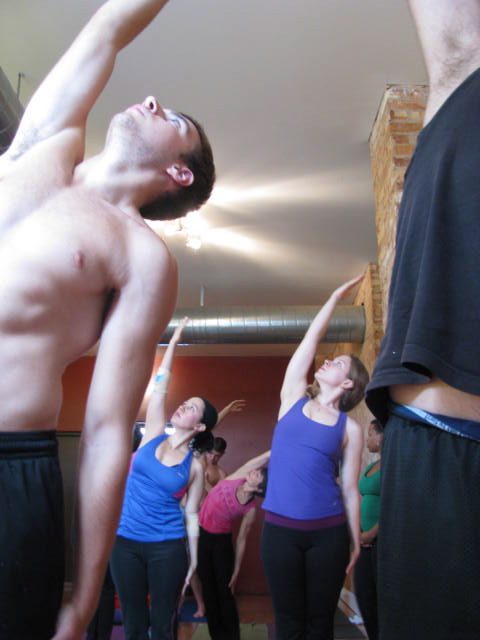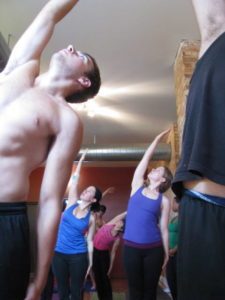 Me? Well, I think I lit the fire of the third chakra while reminding us to not burn ourselves with our own flame.
Tara gave the group the restoration and love that they needed to end this two-hour journey.
It was unrehearsed, totally natural and completely joy-filled.
It was a celebration after all. It was a celebration of two years as a studio here in Lansing. Two years of making yoga and tai chi and meditation affordable and accessible by being donation-based.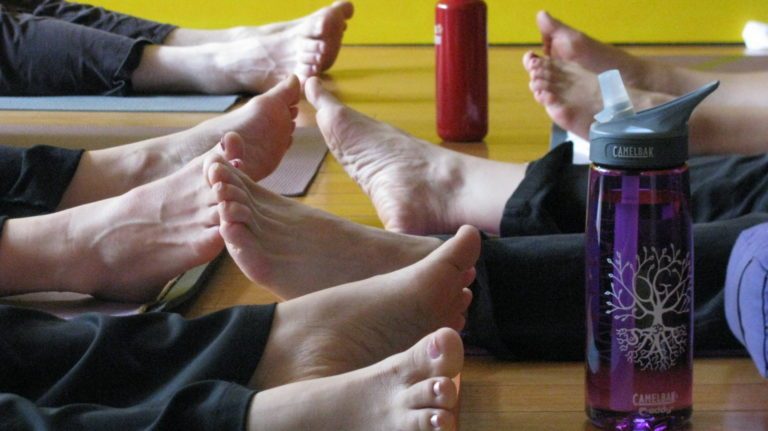 Two years of building a community.
I looked out at the faces of those sitting on their mats and saw our history sitting before me. People who joined us when we were just a weekly yoga class at the Shabazz Academy gym. Students who found us through "Yoga Around Town" when we used to travel our yoga to different locations around Lansing. Friends from other local studios. Students who've never practiced anywhere else but with us. There were new faces and familiar faces and they all combined to create our community.
We all share in our vision for Just B Yoga to help extend healthy mind-body practices to the ground level of our community. We believe we can be a more mindful and healthy Lansing. We believe we can work together to help one another. We believe our diversity of voice and body are what make us beautiful.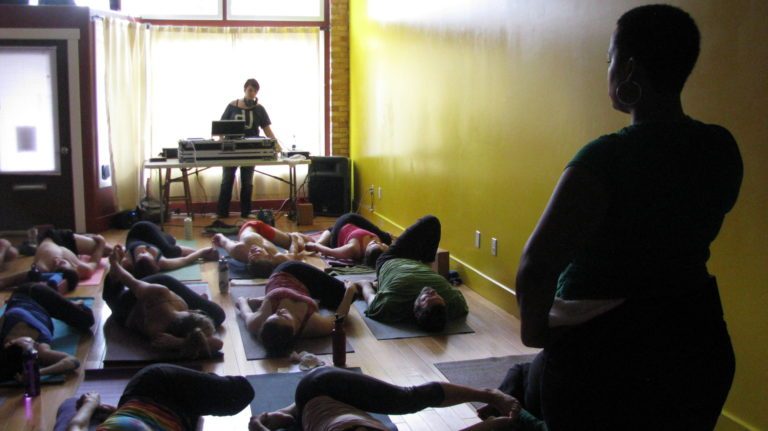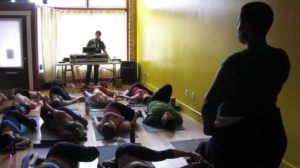 We ease into knowing one another and find a space of non-judgement. We accept new spice and style and flavors of people as they join our group. We fire each other up but we don't do harm. And we're there to embrace you and offer healing hugs for our body, minds and spirits.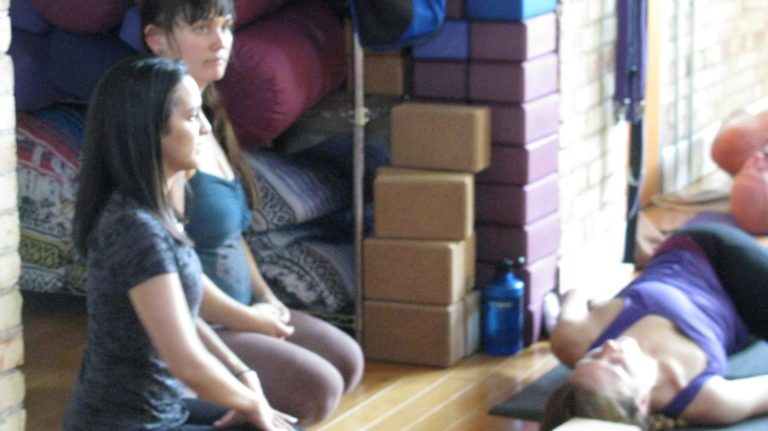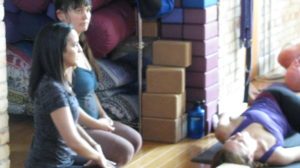 So every musical beat, every drop of sweat, every tear, every laugh came together – a representation of our journey so far and hopefully its continued unfolding.
Peace.