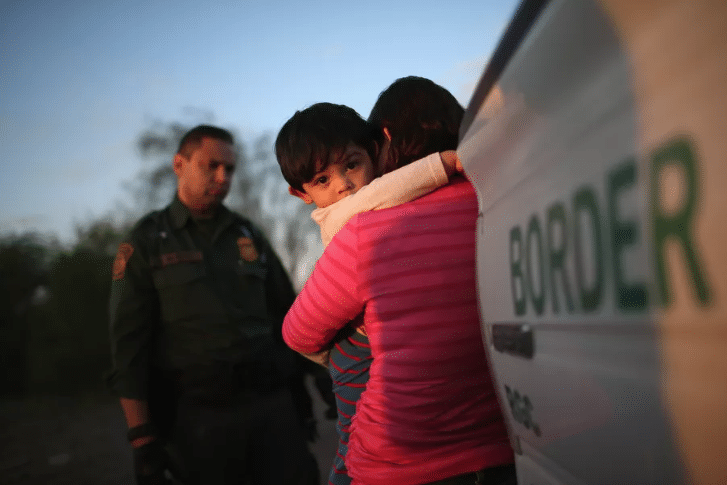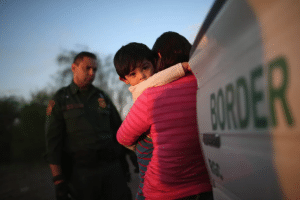 When we roll out our yoga mat we are often seeking solace and peace and refuge for our bodies, minds and spirits.
That refuge should not be hoarded and used solely for self-soothing and pampering.
We owe it to our practice and our consciousness to step forth from our refuge, strengthened, emboldened and empowered to stand up for what is right.
I was recently a part of a yoga and social justice summit in Arizona. The injustices in our communities are countless. But some injustices are glaringly outrageous and evil and require immediate attention.
I'm speaking of the abduction of children from their parents at the U.S. border. Yes, I'm calling it abductions. I don't want to sugar-coat it with "family separations" or "detention." No. Children are being ripped from the safety and security of their parents' arms.
I am not making a call to action for politics. I'm making a call to action for humanity, for spirit, for compassion, for conscience.
I work with survivors of trauma. I work with children. We as citizens of the United States should not be complicit in the active traumatization and wounding of children. We must weaponize our privilege of citizenship, of yoga, of conscience to END THIS HORROR.
Short of traveling to a border, there's much we can all do besides say it's a shame to each other as we stand in a grocery line.
1) Call your representatives. Flood their phones and voice your outrage and demand action.
2) From a friend who's a community organizer. Let's be clear… these contractors ARE MAKING MONEY ON THE INCARCERATION OF CHILDREN, BABIES, REMOVED FROM THEIR PARENTS!
"We now know the names of two contractors that are coordinating these child concentration camps.
1.) MVM Inc.
2.) General Dynamics
Here are the emails for General Dynamics' PR team's (h/t Shannon Coulter at Grab Your Wallet) – as she says, we're going to make them work for their paycheck:
—
📝Here's an email template:
Hello,
It has come to my attention that your business is holding immigrant children in jails.
They are children and asylum seekers. They should not be separated from their parents and they shouldn't be in concentration camps.
Please ask your leadership to back out of this contract as there is no way to justify this.
Thanks,
[You]
3) Here's a great site with resources for immigrants: https://www.freedomforimmigrants.org/for-immigrants/
4) Don't think this is purely a southern border calamity. Injustices and targeted hunting of fellow humans is going on in our region as well. Workers are being rounded up in Ohio. (http://www.vindy.com/news/2018/jun/20/ice-detains-100-salem-workers-sandusky-detainees-n/) Children ripped from their parents are arriving in Michigan. (https://www.freep.com/story/news/local/michigan/2018/06/19/immigrant-children-michigan-foster-care/711174002/)
Thursday, June 21 is International Yoga Day. Please don't make it be about yoga fashion or even your personal "inner peace." Join hands to stand up and voice against children being held hostage for political gamesmanship; children being mentally and physically injured for life; children being taught that evil exists from the hands of those who were supposed to protect them.
As my friend Katt Ramos taught me, I appreciate you being an ally but what we really need are accomplices. Let's reach for better and brighter futures together. Let's do the work.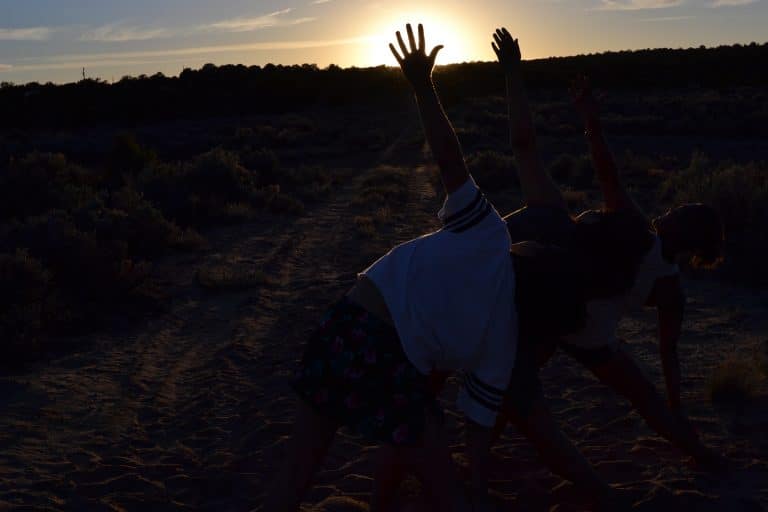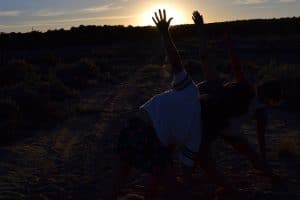 Ashay,
Aho,
Namaste,
B