Who doesn't want a free massage? I'll take your spot if you don't.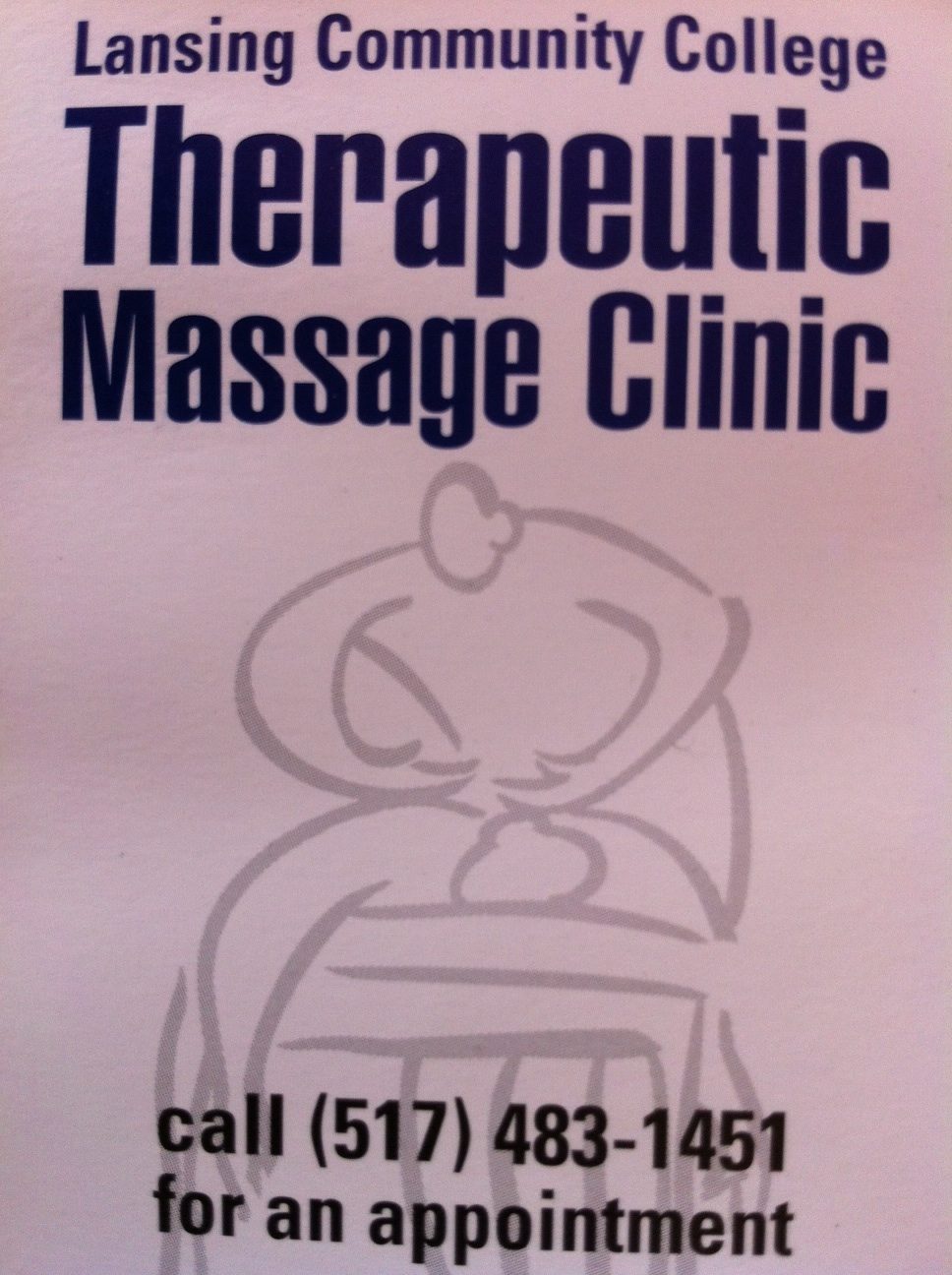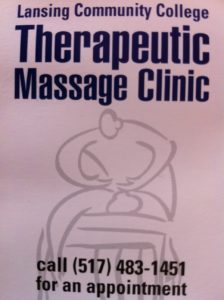 LCC's massage students are offering free 45-minute massages on July 27 – THIS FRIDAY.
Consider this a bodywork PSA and your own form of community service. The students need feedback. Let's help prepare the next generation of massage therapists. It's a total win-win!
How do you get in on it?
Make an appointment.
And show up.
Boom. Flex.
Appointment times are: 12:30, 1:30 and 2:30.
Call to set up your appointment – 517-483-1451.
They also have a special for the month of July – Set up an appointment for two massages and you get the third for half price.
(Oh – and if you know of a certified massage therapist, Just B Yoga has studio space for lease with an Aug. 1 start. Spread the word!)