There is a stillness inside of every note that Jeremy Arndt plays. It's a palpable soft cloud of energy carried by some of the most beautiful vibrations ears can perceive.
That's how I feel when in the presence of his hang drum (hand pan) and didjeridoo.
That's what I wanted to help people feel and benefit from  in Sunday's Live Hang Yoga flow at the Robin Theatre.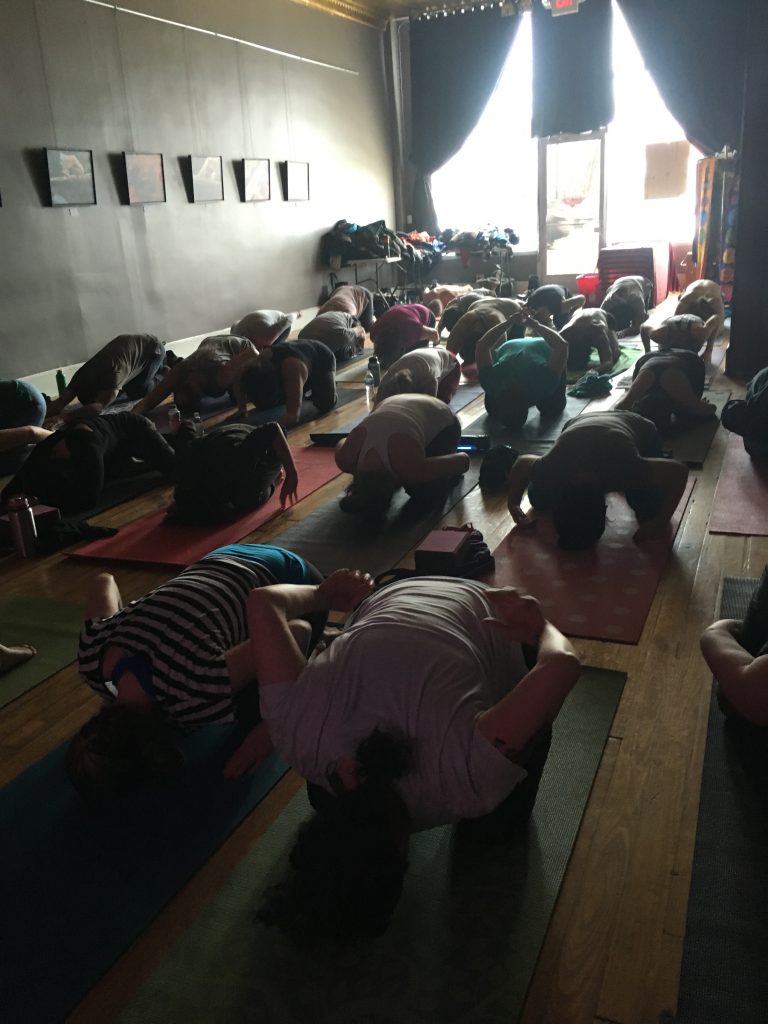 I looked out into a sea of faces, new and familiar, in the second month of this year; in the second week of uncertainty with the new administration in our country – for a yoga class with Jeremy playing alongside our movements. I saw some fatigue, some anxiety and some fear.
Maybe it's just me. Maybe I was just projecting onto them the emotional frayed ends in my body onto their. Maybe I was too saturated in news events that befuddle my reason and offend my humanity. Maybe I was too agitated with worry about what to do next and overwhelmed with a sense of futility.
Or maybe we were all mirroring each other.

No matter what, we can't sit in these states for too long. We would be first of all giving them too much power and control.
Second, it's not true.
That is not our entirety. We hold the keys to changing the channel of our own future and destiny – with (not to sound cliche) inspiration and belief.
I wanted to appeal to the hope.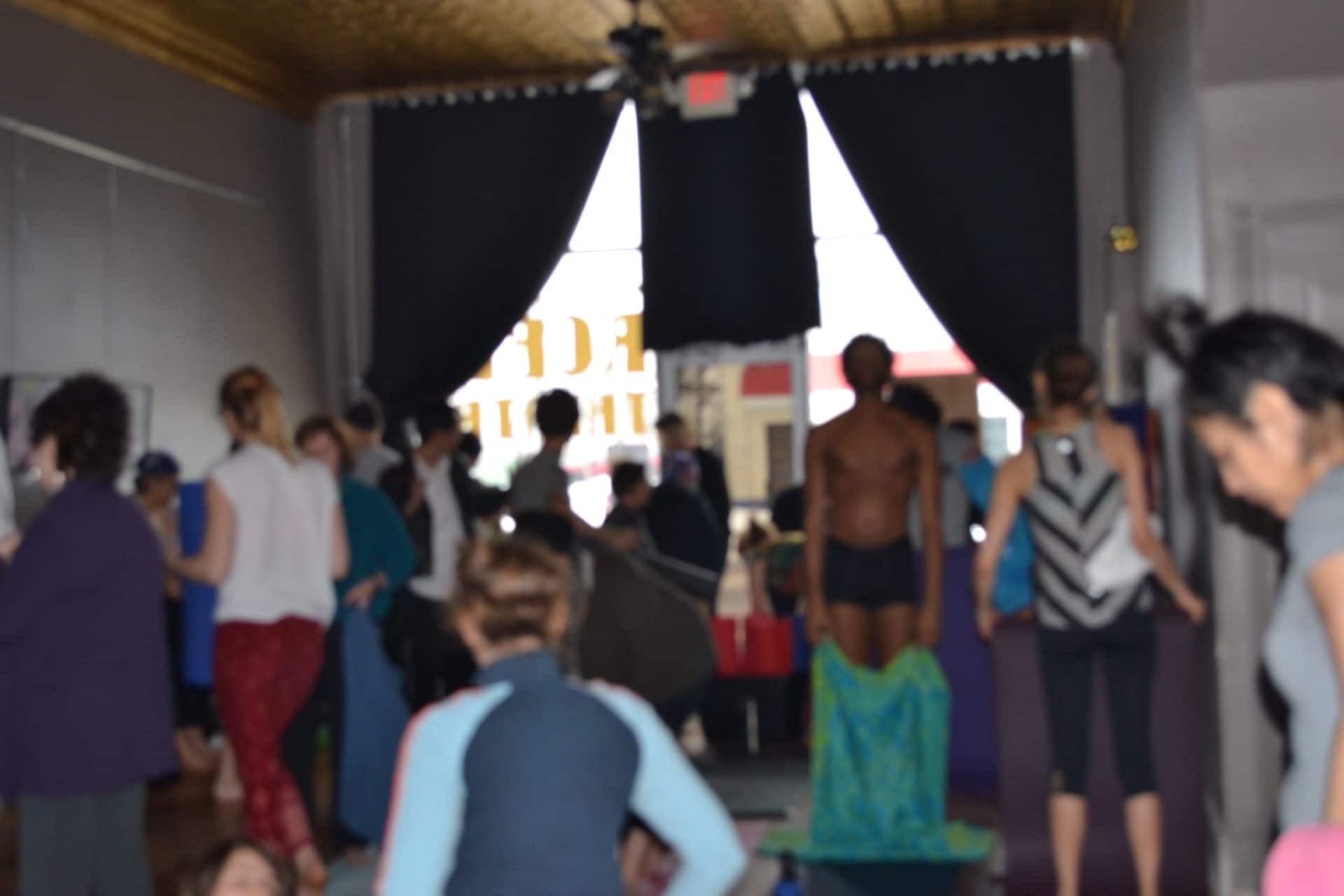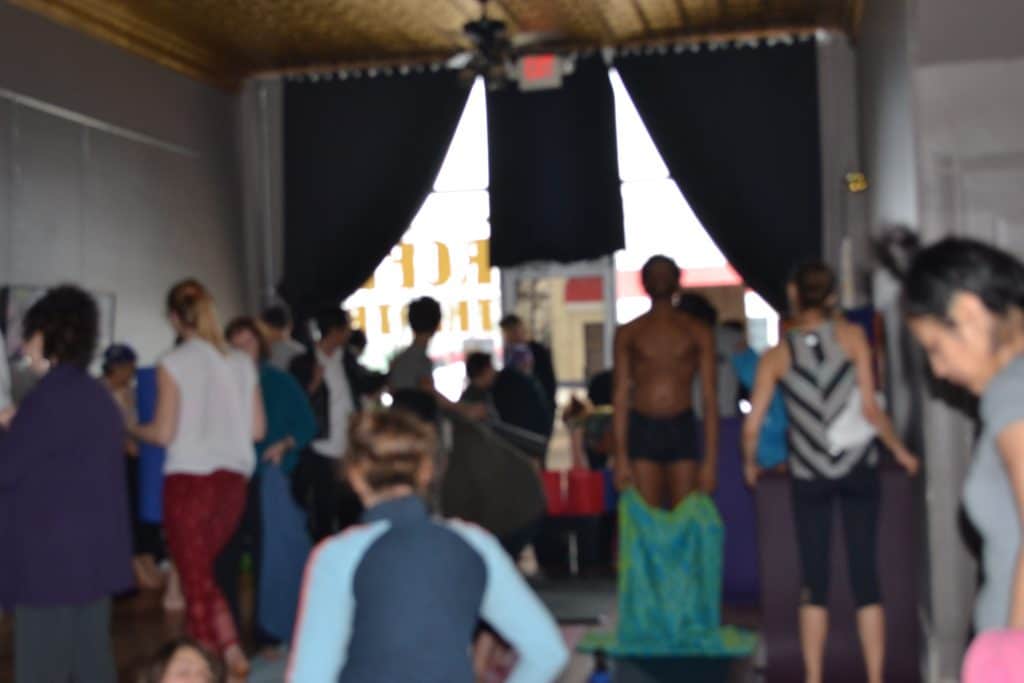 If we mire ourselves in defense against real or perceived onslaught we don't know how to stop bracing and wincing and cringing. It become the norm. Our minds have an open channel on alert for the perceived enemy. Our breath gets shallow and tight. Our bodies fatigued from the constant tensing.
But presence of the light and enchanting notes from the hand pan have a way of slipping soft microfleece over anything abrasive.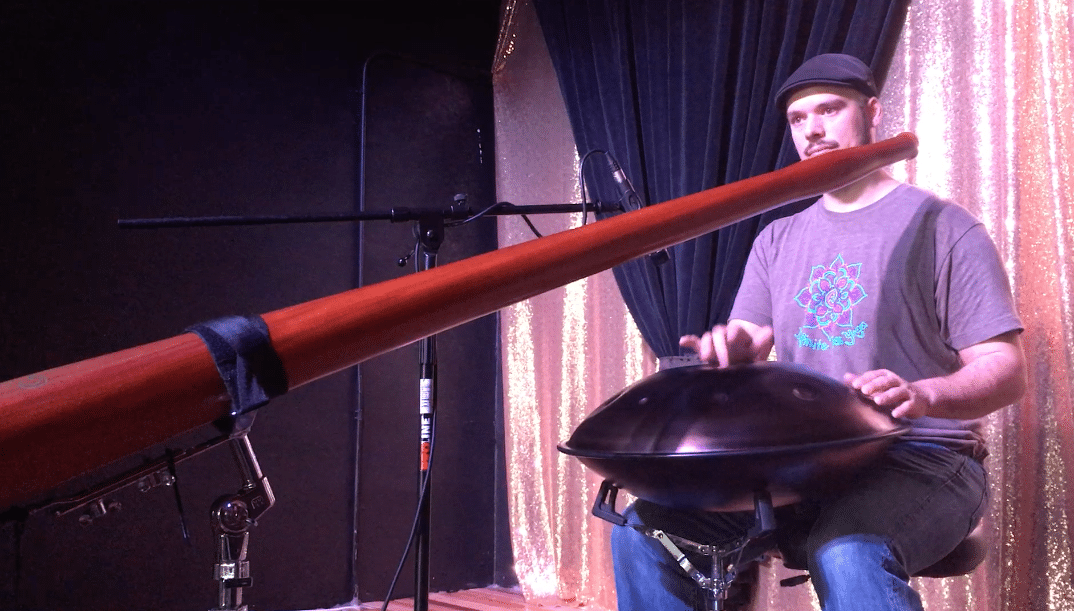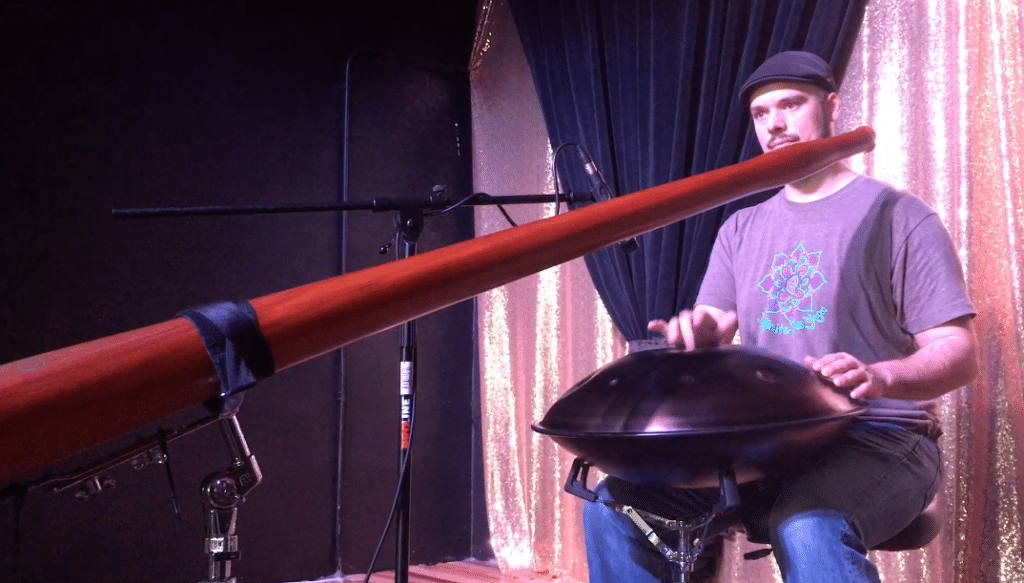 And that's just what some of our bodies and spirits need right now. Something inviting and safe. Not to hunker down to wait for it all to be over.
NO!
A sanctuary for cultivation and growth of the light and love that we believe is there; that we have faith will carry us and nurture us and heal us.
Then we have to plug into it and invite it and bathe in it and REST in it.
So, Sunday we moved and breathed and laughed and got lifted and caressed with the sounds from within each of our own spirits. We co-composed the song that our collective represents.
We set down the agitation and fear vibrations and made room for the vibrations that send ease into our spirits.
And yes, when each of us left, the world was essentially still the same.
But we weren't.
We met new neighbors. We shared phone numbers (or Facebook friended each other). We reconnected with long lost friends.
Then we stepped outside into the sunshine with footsteps toward manifesting justice and equality with a furious peacefulness.
Thank you to everyone who made the class Sunday possible. Thank you for reminding me to believe in community and co-creation and collaboration.
Thank you!