UPDATED DEC. 29
JUST B WILL DONATE HALF OF ALL PROCEEDS FROM OUR JAN 2 CLASSES TO ST. VINCENT DE PAUL STORE.
PLEASE HELP US HELP OUR NEIGHBORS.
THEY PROVIDE A VITAL SERVICE FOR OUR COMMUNITY AND ARE A CENTRAL PART OF OUR NEIGHBORHOOD.
Can't make it to class on Monday? Feel free to use the DONATE BUTTON to the right and note it's for St. Vincents.
PEACE.
B
Original post below:
The St. Vincent de Paul Store a few blocks away on South Washington suffered a devastating fire this weekend.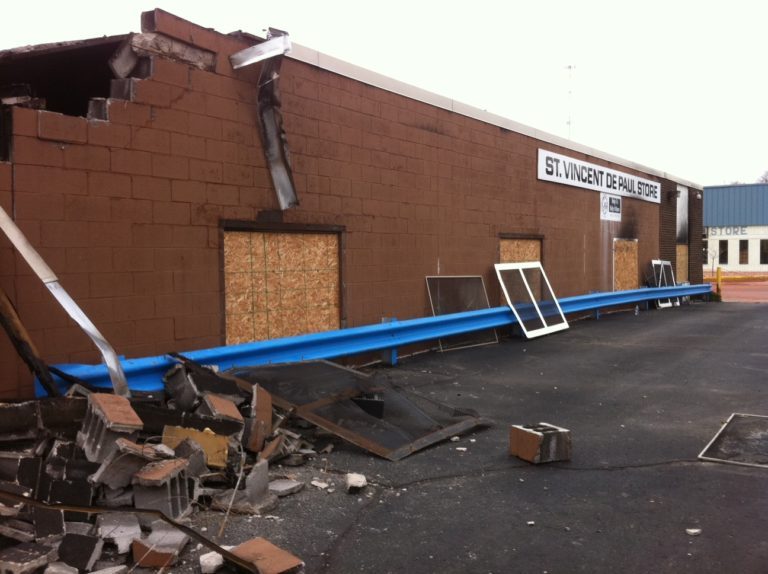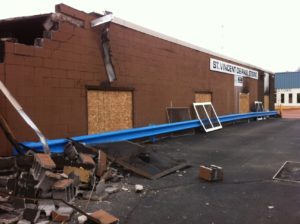 This REO Town centerpiece has been the foundation of community – accepting donations and offering items at thrift prices.
Just B Yoga has benefited from St. Vincent since our beginning. They allowed us to promote our free classes in the store with fliers. They've sold us items for the studio – refrigerator and freezer. Many of the repurposed shirts that bear the Just B Yoga logo on them are from St. Vincents. When I moved from Old Town to REO Town  I donated furniture, books, clothes to St. Vincents.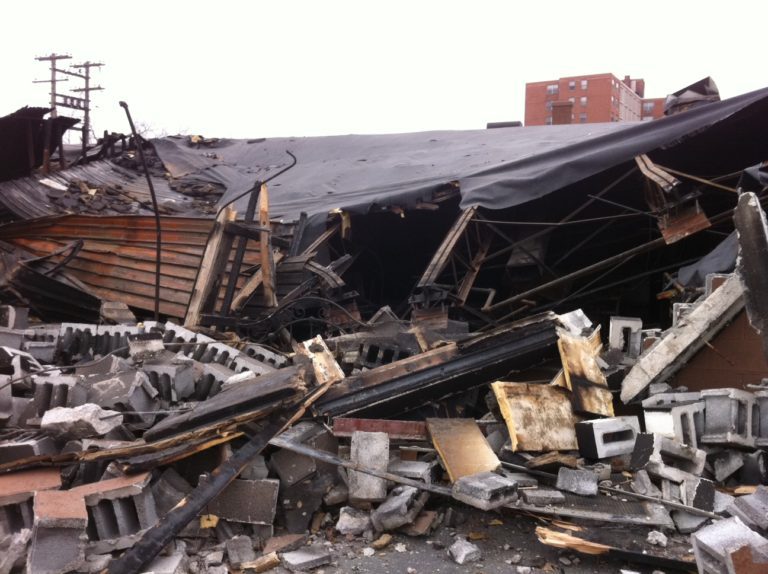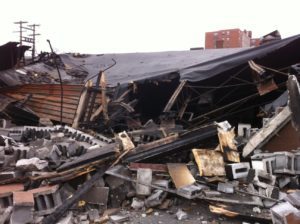 We are a small business and community that thrived from the give and take, the ebb and flow of St. Vincents. There are countless other families, businesses and organizations that relied on their help. The staff was always so kind and friendly.
Let's keep them in our prayers as they seek a new facility to continue to do their good works.
And join me as we find a way as the Just B Yoga community to provide support in a meaningful way.
Here's how you can help individually:
How to help
• Monetary donations can be sent to the Society of St. Vincent de Paul's Lansing thrift store at 1020 S. Washington Ave., Lansing, MI 48910.
• The society will release an address for a donated goods drop-off site as soon as one is secured.
• Phone lines should be up and running within a couple days. The organization's phone number is (517) 484-5395.