I don't know how much more unexpected we could get than having a yoga studio on a panel at the Microsoft Social Computing Symposium.
Bucket list – check!
Last month I had the pleasure to be in the presence of some amazing technological minds as a participant in the SCS2013 event in New York.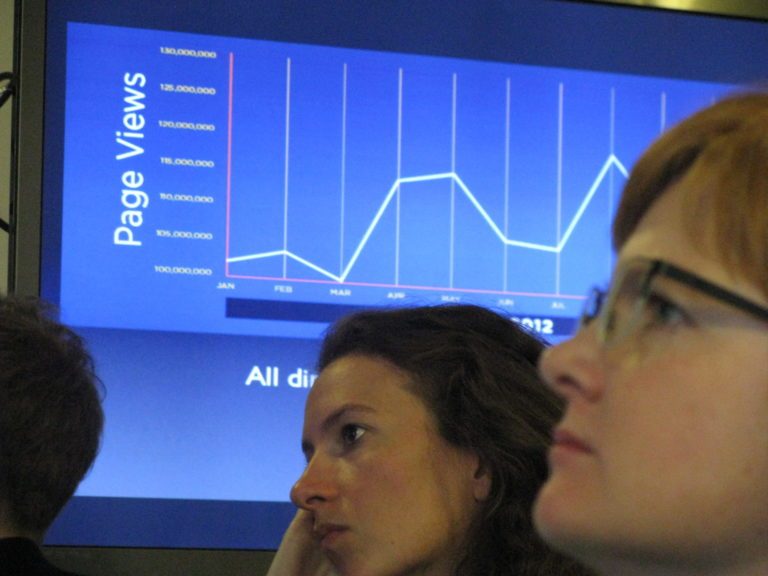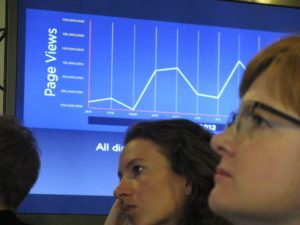 The Social Computing Symposium 2013 theme was "Off the Radar." It focused on populations and topics we forget to discuss, often hiding in plain sight.
I got to meet people who track Anonymous. I got to meet Harper Reed, CTO for Obama's campaign. I got to meet a lady who jumps out of planes for a living. I got to hang out with my extraordinary brother (if you don't know who he is I'm unfriending you right now).
My panel discussion was on innovation in unexpected places. We dove into innovation not just with technological advancement but with what we do with it. Do we really need another social media tool to connect us with any more people? Or can we be making significant social change for the greater good with our technological skills? Are we tackling debt? Poverty? Environmental racism? Technology access inequalities?
Here's a video of our panel discussion. Catch Just B Yoga around the 10 minute mark.

Taya Weiss, a professional wingsuiter says, "Within our communities we are not using technology effectively."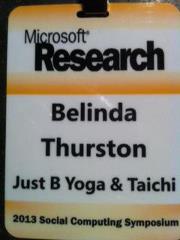 Amen.
How many haves and have nots do we see as we bump into one another at school, the grocery store and elsewhere? Are we just updating on Facebook or are we using our tools to help improve the social condition around us? Are we using it to get a new job? Are we using it to help someone ELSE get a job?
How about, how can we use technology to more effectively push the boundaries? Push the boundaries of community and social good.
Anand Giridharadas, a New York Times columnist asked, "Where are we seeing problems that ought to generate innovation?"
I love that thought. It flips the script on technological innovation.  When we drive through south Lansing or Flint or areas of Detroit are we shaking our heads in shame or are we thinking how we can generate something new? Do we have to wait for someone else? Aren't we that someone else?
Just B Yoga is a different kind of business in that we are donation-based, relying on hand-to-hand commerce.
We survive on the good will of our customers, their desire to see their dollar stay local as well as benefit others. We give our classes to anyone regardless of their ability to pay because we believe what we have to share is of ultimate benefit toward community physical and mental health. It's a business model built on trust and faith. I couldn't think of any other honest way to live my yoga and make a business of yoga.
Technology is an interesting and tricky thing for us. We need social media to help us stay connected with those who have resources and a desire to help. It helps us create buzz and energy. It helps create a movement, so to speak, around the mission of yoga to the people.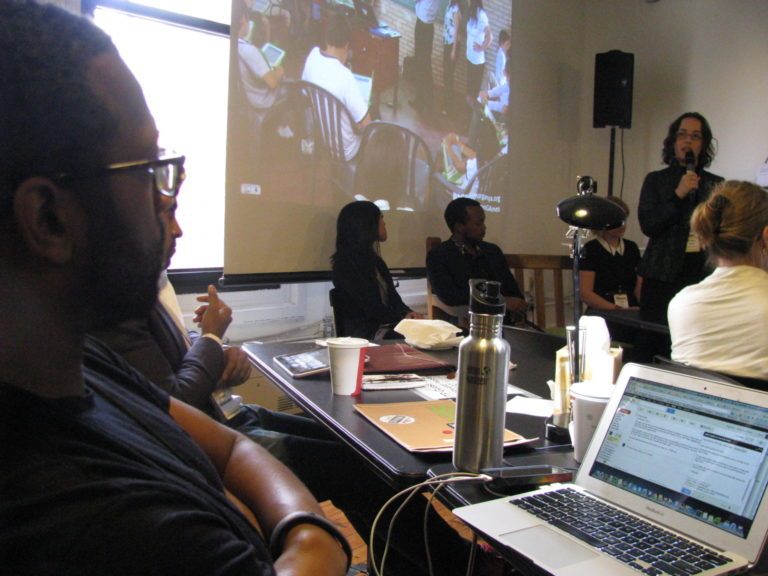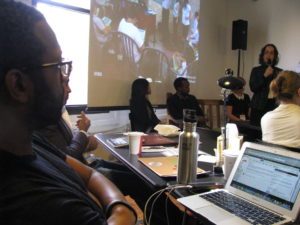 If I hadn't been deeply involved and familiar with computers and digital media as a journalist I likely couldn't have created Just B Yoga the way I did.
But technology doesn't really get me to our other customers – those in need, who can't afford a gym membership. Heck they can barely afford a bus pass.
And it's them who I initially wanted to introduce to yoga after spending a few years car free living amongst neighbors on the bus, biking on the trails and walking where I needed to go.
For these friends I rely on neighborhood newsletters, talking to community groups and neighborhood associations, and good old fashioned shoe-leather marketing walking and talking.
Now, I have come back from New York with innovation on my radar.
I feel inspired and charged with thinking about our missed opportunities with technology in Lansing. And I don't mean just for Just B Yoga, but in reducing violence, greening, creating jobs, supporting local business growth, civic participation and more!
My colleagues at SCS were right. We don't need another app to connect us with any more so-called friends. We need to apply what we've learned and tackle the true issues that face our communities.
Lansing Statistics:
Population: 115,000 (-3.9 percent from 2010)
Poverty: 26.9 % (16.8 % across Michigan)
Unemployment: 6.7 % (In 2009  it was 14 %)
Michigan dropout rate: 11.1 %
Lansing dropout rate: 27.5 %
Obesity: Avg. 31% (Clinton, Eaton and Ingham counties)
** Census data, CDC and MDCH
This is how the world sees Lansing, Michigan in the data books. Those of us in the #Lovelansing community know this isn't what defines us. Let's be the change.