A  visitor from Ohio came to the studio recently. He asked how well donation-based was working. He has a friend considering creating a donation-based studio at home.
The conversation gave me time to revisit reflecting on this experiment of Just B Yoga, which is going on five years old in October. (Read: "Donation-based yoga doesn't mean cheap or discount")
Does it work? Can a business where the customers can name their price be successful?
One could say by the fact that we still exist that the answer is yes.
But we could also say no.
Intention vs. reality
The intention behind it was to make it affordable under the premise that those who can't afford going to higher priced studios would flock to this offering.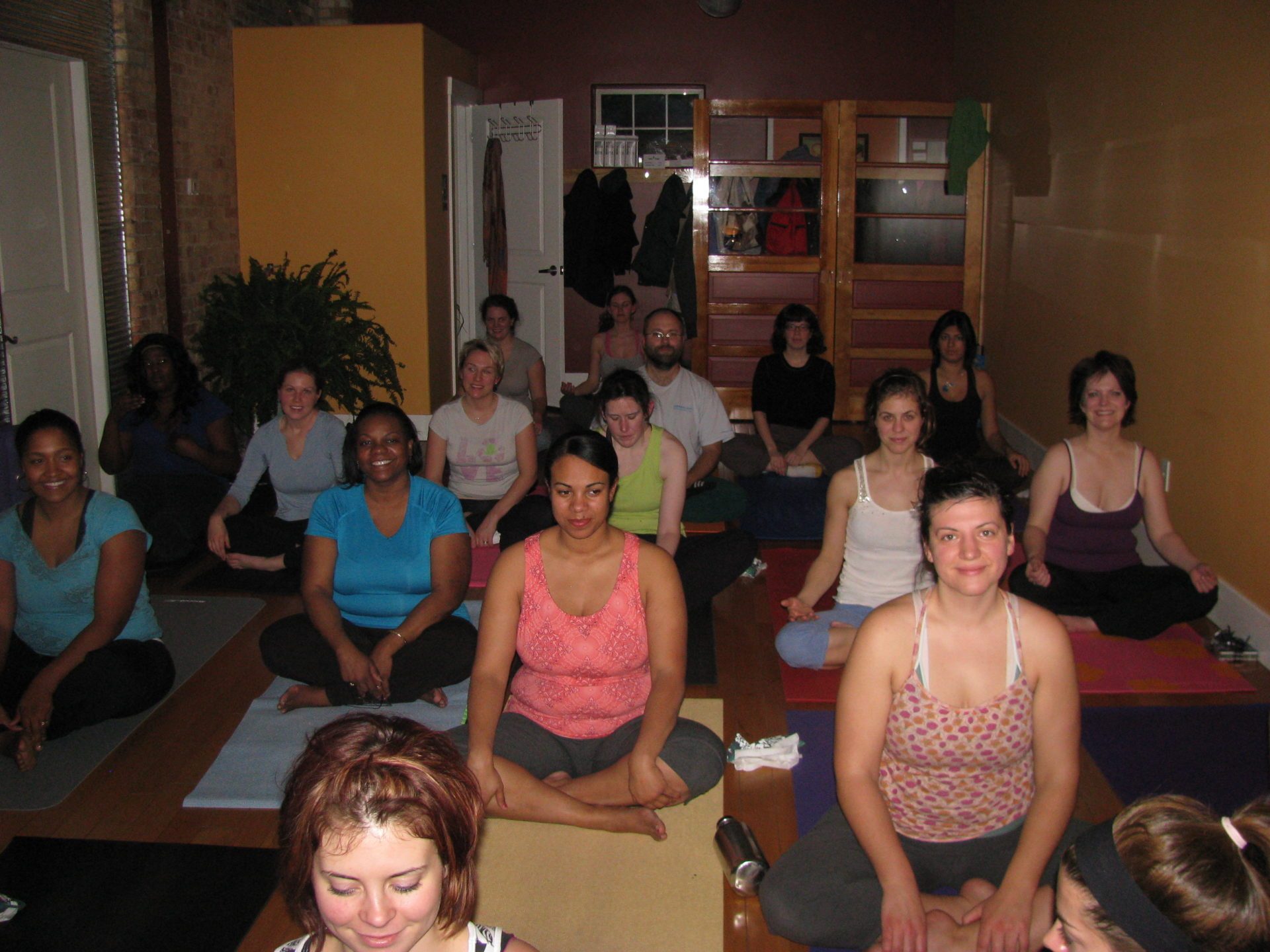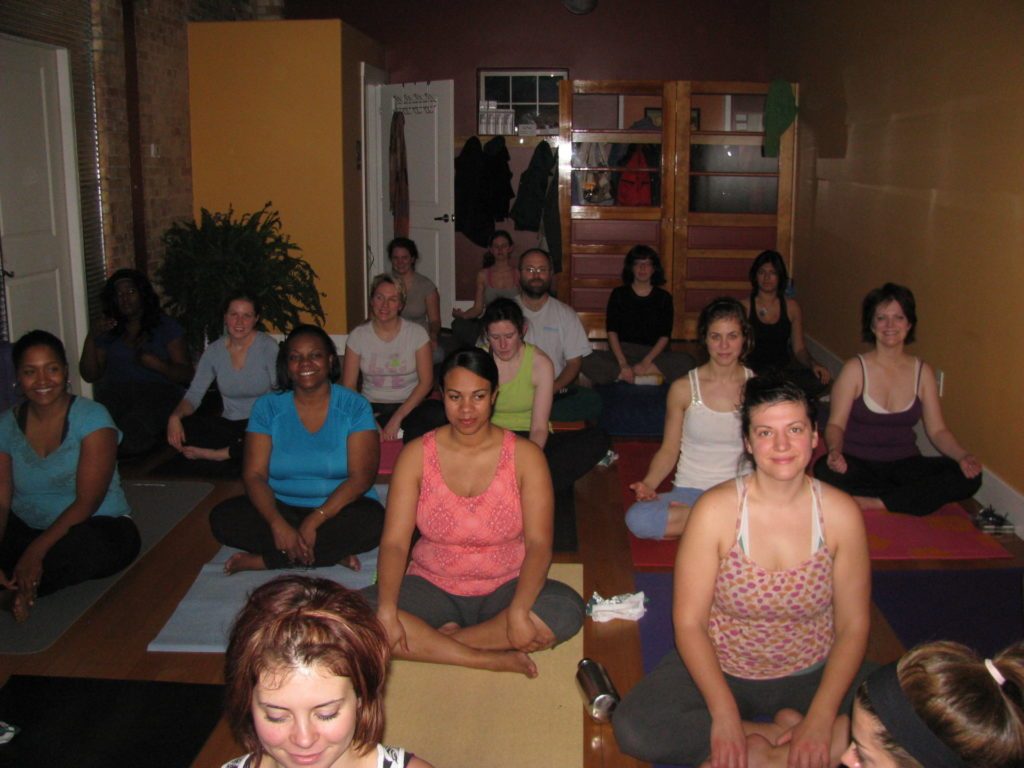 Nope. Didn't happen.
I get genuinely excited on the rare occasion a new student walks in who said they walked to the studio or rode their bike because they're so close.
Most of our students are actually highly educated and have steady jobs, if not very good jobs. The bulk of our clients are drawn not because it's "cheap" per se, but because of the intention behind it. They want their participation to matter beyond getting a deal. They want to be a part of social action.
They are intentional students. They are attracted to the mission but don't necessarily need the financial help.
Conscience. Conscious. Cash
Socially active or conscious commerce was in my hopeful, idealistic and altruistic heart when I started Just B Yoga.
Yoga is not a commodity on the free market where profit is king. Instead practice is key. Practicing with our pocket, mindfully, is a part of yoga. I don't want Just B Yoga to be a part of the Yoga Industrial Complex.
Spinning a donation-based sign on the street corner isn't enough, however. The quality of the teaching has to be there and there has to be enough students to cover the costs and pay the teachers (we pay our teachers a flat amount of $25 per class and more based on the number of students who attend). See a breakdown of the expenses and revenue HERE.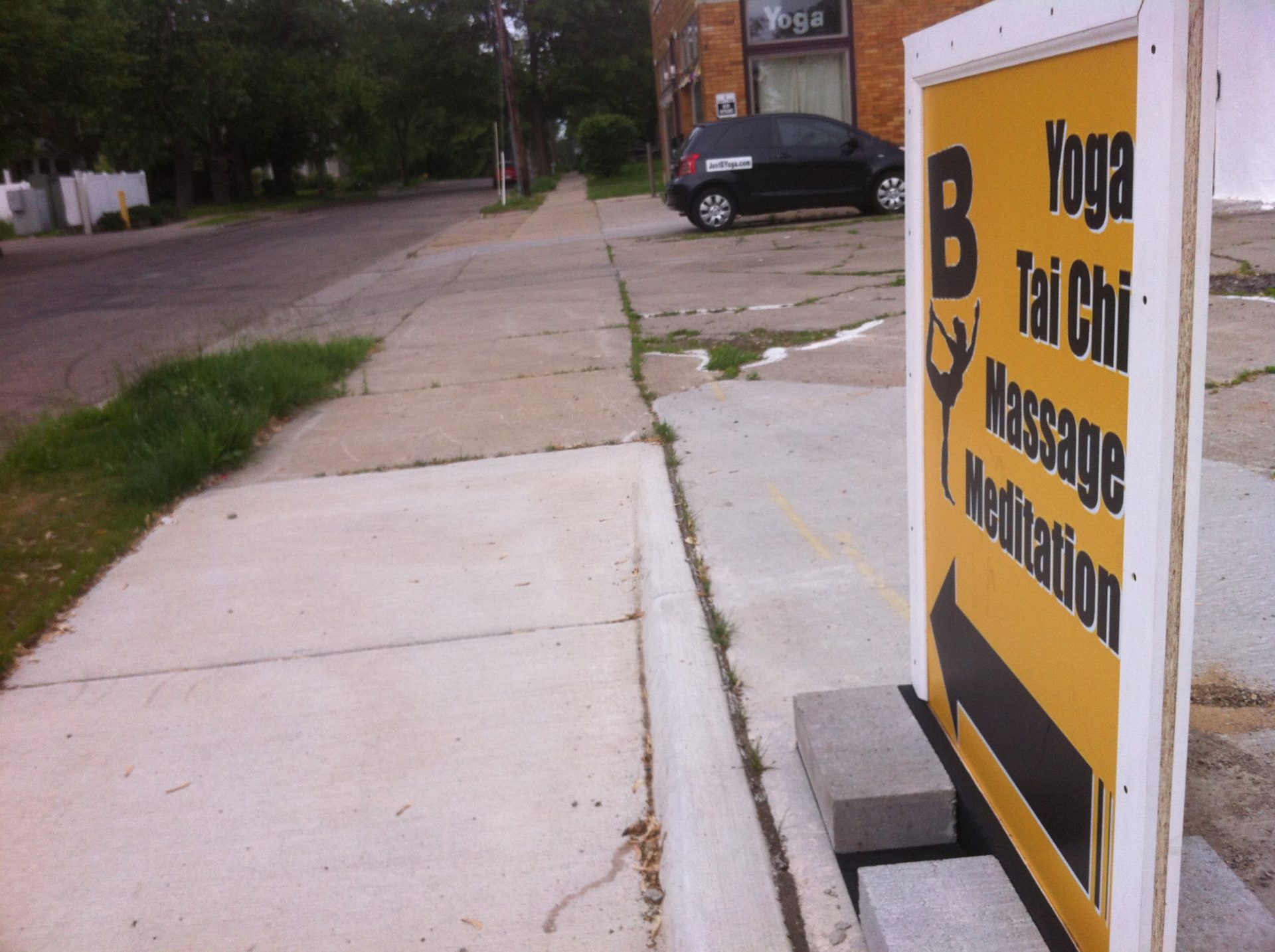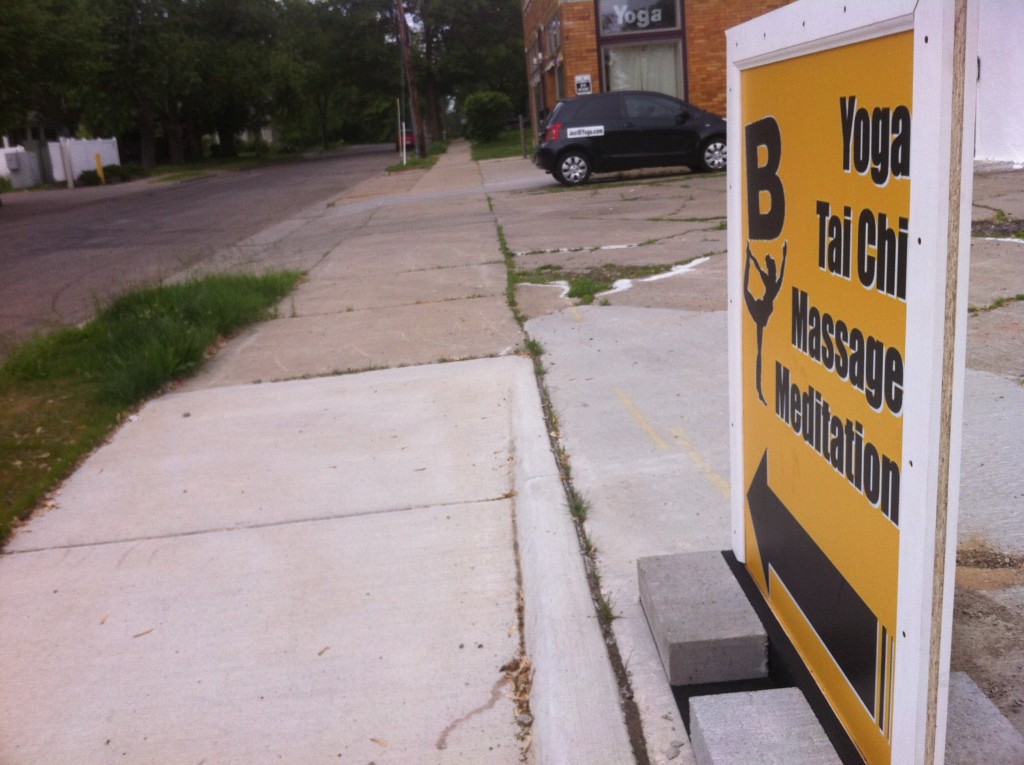 That's where the questionable "success" lies. There's a lot of fluctuation of attendance. The summer is a dry period (pardon the pun) as people travel, move or just plain take time off. And those who remain often pay the least. From spring to summer the drop in revenue has been nearly 50 percent.
We end up creating other programs to diversify the stream and attract students. This year it was kids yoga day camps. The program isn't by donation. There is a set price. Yes, we've gotten criticism for that.
We offer massage and bodywork. We rent the space out for functions. We hold workshops and special events.
Bottom line? All programs can't be donation-based in order for us to survive. The numbers just aren't there to support it.
In the beginning I floated a lot of the expenses out of my pocket. When I left my career as a journalist to run Just B Yoga full-time in 2012 I had to really commit that the business had to turn a profit to sustain me as a livelihood.
That's proven challenging, so much so that I've juggled with getting another full-time job for almost a year and left that because the studio wasn't getting enough of my attention. I'm now working a part-time gig to help keep afloat.
Donation-only can't work
So, does donation-based work? Yes. Donation-only does not work. The cash flow is too unreliable. Studios have opened and closed across the country with the hope of existing purely on donations. When they start they're greeted with acclaim and bursts of interest and then they wane. The memory of those studios fade as students disperse to new teachers, studios and clubs. There's never a lack of yoga teachers or classes.
Bryan Kest's Power Yoga in Santa Monica, California is probably the largest and longest standing donation-based studio of note, along with Yoga to the People, a donation-based franchise in New York and California.
But what sustains them is their metropolitan market and size (and considerable capital backup) and their teacher training programs. I'm not sure teaching people to be yoga teachers, creating a glut of teachers, is the answer or wise action.
There is a fun little place I've been watching for six years, Yoga By Donation, in New Hampshire. It's small and quaint and it appears to run completely by donation but recently began offering to rent out its space. Still it's the Little Engine That Could in my mind. It's the longest standing small donation facility that I've found over the years I've been studying, researching, practicing, teaching and doing this entrepreneur thing.
Don't worry.
This is not a eulogy. We're not throwing in the towel.
I feel passionately that yoga should not have a Tiffany's price tag. It also should not be free.
If we assign it no value it will be shit upon.
I didn't know what would happen if I opened up shop with a mission of donation-based yoga. I didn't know what I wanted to happen. I ran with it because it felt right.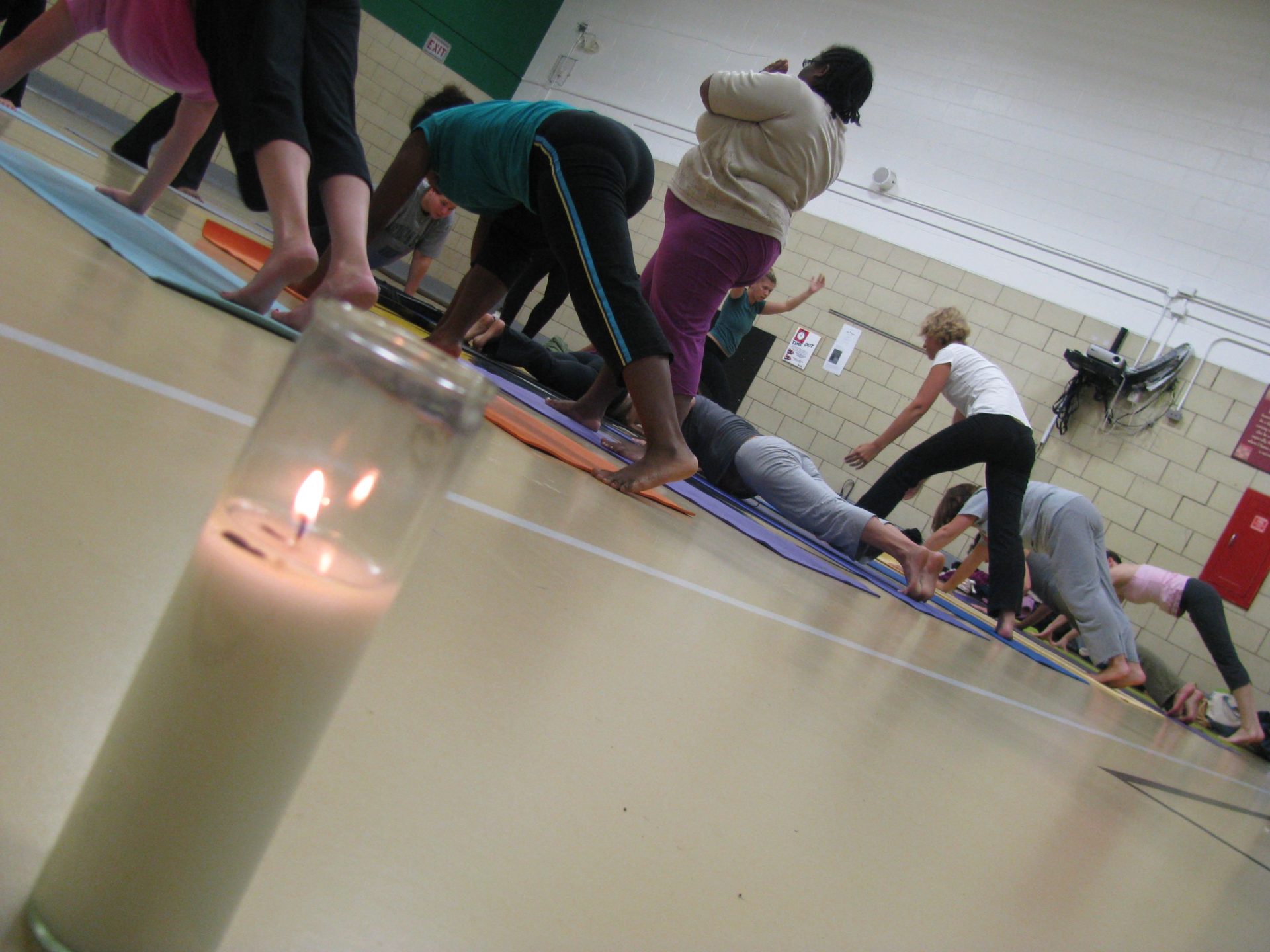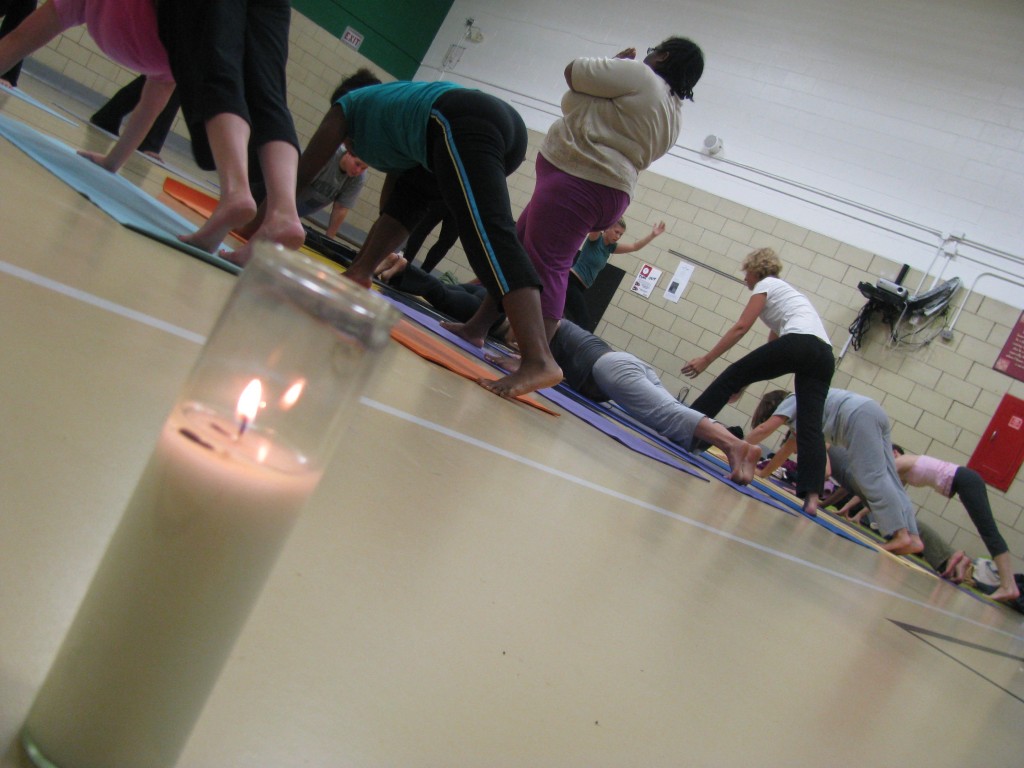 What did happen was humbling and gratifying mostly. There have been frightening moments, when people need more than what I can offer. I don't mean classes on the schedule. I mean cures to what ails them, an inner peace from their demons, or just touching their toes.
What did happen was a community was born of like minds and vision if not backgrounds, skin tones or finances.
Sustainability has to be a factor in the equation. We want our community to continue to live and THRIVE.
In order to grow, it's time for change. We will change the pay model, not the mission.
Time for a change
Our mission of affordability and accessibility will never change. We also remain committed to conscious commerce. We wish to be a part the wave of evolving business models and practices that are independent and free forming. We aspire to be like Rosa's Fresh Pizza, a pay-it-forward shop in Philadelphia. Customers can buy a slice for anyone who needs it ahead of time. Or to be like some of the donation-based restaurants, coffee-shops and websites. Read "Donation-based Everything."
NEW WAYS TO PARTICIPATE IN OUR COMMUNITY
Donation-based – We will keep our regularly scheduled classes available for donations. Anyone can drop in and pay what's in their heart or their pockets. If you want to hold a spot online it will require a minimum of our suggested donation.
Packages – Show your support for our mission and programs buying 5- and 10-class packages. Or try our new unlimited monthly Warrior membership system that also includes family memberships!
Pay it forward – We are now offering a pay-it-forward option for those who wish to give. You can now make a donation for someone who needs it. You can donate $1 toward a class for someone in need. You could pay $9 for an entire class, or anything in between. As we build community, offering our members an opportunity to participate and contribute creates an equal exchange and gives us an interconnected relationship.
Work exchange – Take money out of the equation and give of your time and energy in exchange for unlimited yoga. Eight hours of work a week gives you unlimited classes in return. There are four work exchange positions available. Cleaning, garden/handy work, office/clerical, promotions.
Read more here:  "HOW TO PAY"
These tiers will give all participants ways to contribute and have a responsibility toward one another.
We thank everyone who has made this journey possible. It's been a journey into what a conscious business can look like, what it looks like for consumers to name their price, what mindful practices of yoga, meditation and tai chi can do for our community in the 21st Century.
We look forward to continuing exploring this grow
Namaste.
B