A few months ago I ran into a non-profit yoga organization in Colorado called the Yoga Refuge Co-op trolling on the internet. The founder and I struck up email and Facebook niceties and well-wishes. I had no idea it would blossom into a beautiful interstate relationship that would offer opportunities to live our yoga practices together.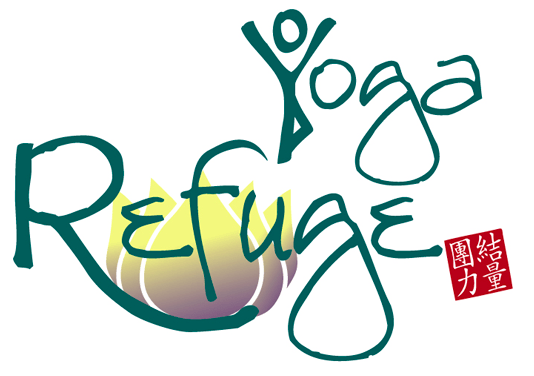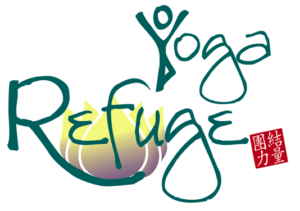 Well, last week Cindy McDonald surprised me and popped into Just B Yoga on a Thursday with her entire family (sister, brother-in-law, nieces).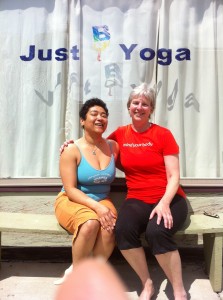 They participated in classes Thursday and Friday. She and I swapped stories about launching our studios and business models and the yoga environments in our towns. Did I mention she's from Colorado? Jealous.
Then I was honored when she asked to use the studio on Sunday to teach a special class to her family and I. This would be the day before she headed back to Colorado. It would start to bring to a close a journey that began in her car in snowstorm, to a workshop with Matthew Sanford in Minnesota (yoga for people with disabilities), to a family visit in Lansing. It was a yoga thanksgiving of sorts and she wanted to give and share this practice that has meant so much to her personally and which he knows has the power to transform the lives of others.
Open community sharing is what it's all about. It's what would come to me on my mat in savasana for so many years. All-inclusive yoga,  no matter your financial means, your race or religious beliefs – that's what Just B Yoga wants to be.
So on Sunday, I found msyelf sitting on my mat in my own studio sharing an ages old practice with community, family…albeit new acquaintances….nonetheless connected spirits. We laughed. We spilled things. We fidgeted with iPods and props.
It was a sweet practice that held more meaning than postures or sanskrit words or sequence.  It represented union, yoga in it's purest sense: "99 percent practice, 1 percent theory".
Thanks Pattabhi. And thanks to Cindy who's headed back to Colorado to continue to pursue building her yoga dream.