Met an inspiring artist at last week's Art Attack in REO Town.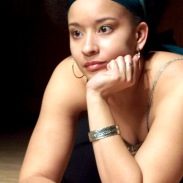 Her name is Lyric Lee. Get to know this name because she's bound for greatness.
Check her out for our song du jour.  "You Will."
It will be featured in tonight's Hip Hop Power Hour Yoga class.
Peace.