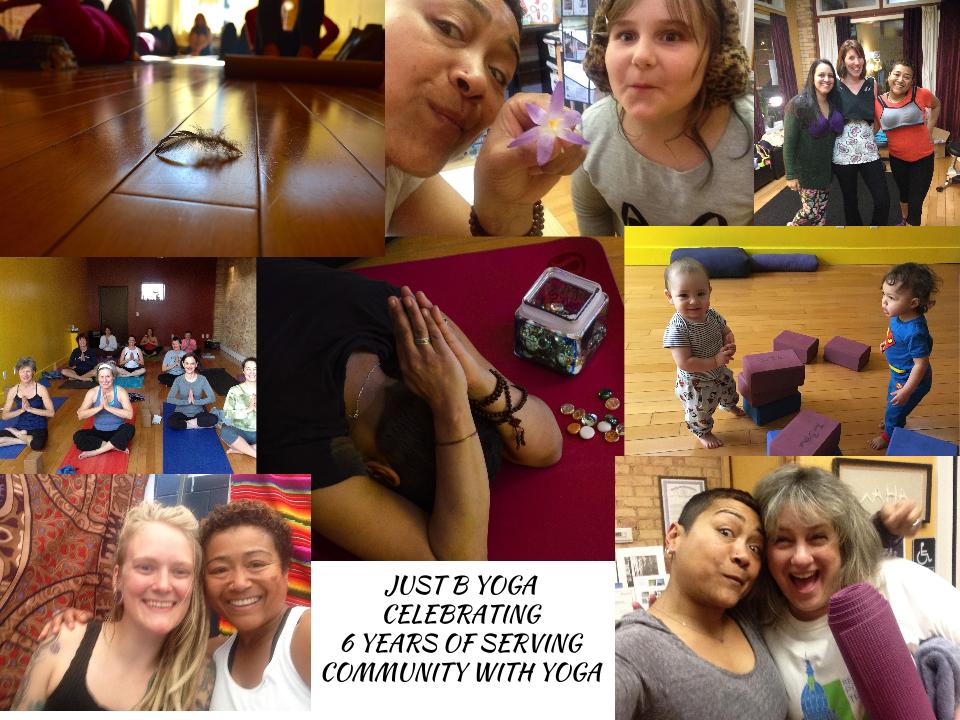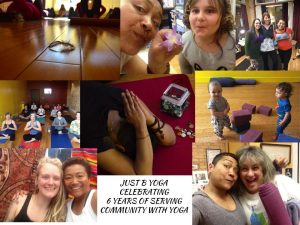 I am humbled and grateful beyond belief. Six years ago I started teaching yoga in a school gymnasium with an idea to make yoga more accessible to everyday people. And every day you ALL never cease to amaze me in your adoption and adaptations with yoga in your lives.
Thank YOU for SIX YEARS OF SUPPORT and GROWTH.
As a thank you in celebration of our 6-Year Anniversary we are offering specials:
Unlimited Yoga packages for $70 (savings of $15/month)
5-Class Packages for $35 (savings of $5)
10-Class Packages of $70 (savings of $10)
GET THE DEAL NOW (through Sunday Oct. 30)
Also we will match your Karma Ka$h Contributions that help foot the cost of yoga programs for others.