(Inner voice asks) Have I always wanted to start a revolution? You betcha!
And it's true, I've had a hint of angst and sense of social justice from a young age. I can recall the chatter "that's not fair" in my little 8-year old inner voice. Most of the time the "not fair" regarded not myself but the unfair opportunities or the mistreatment of others – those most marginalized. Now who I recognized as marginalized in my little 8-year0old world, I cannot recall. I do know I had this genuine sense of haves and have-nots and a very advanced understanding of the implications these roles have on society and vice versa.
Flash forward to college and graduate school. I continued to have this sense of correcting social injustices. Starting with Free Tibet groups and Adopt a Beach efforts, I worked on being active and bringing people together for the greater good. I spent an exorbitant amount of money of college with hopes and dreams of working in non-profits. I like to think that living on the fringe allows me to give back to the community and my family. I may not be contributing to the local economy or paying much taxes, but I'm making efforts in the community.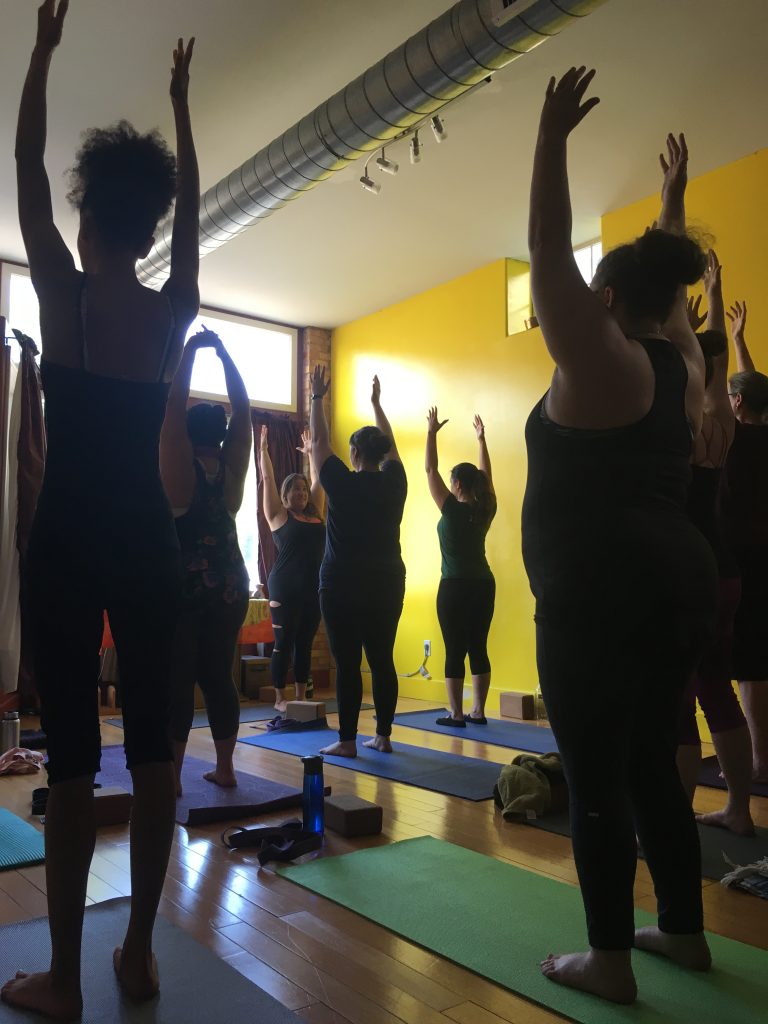 I took a break from non-profit work after nine years of working with the Runaway and Homeless Youth Shelter and Outreach program in Muskegon. I tended bar at local breweries for a while, started a family, and returned to "yoga-school" to complete my 200 level training as an apprentice at Just B Yoga. This opportunity couldn't have been a better match for me. We engaged in social activism, community agency connections, and even rallies at the Capitol. It was everything I loved about organizing and social activism paired up with yogic philosophy and training.  
I continued with teaching yoga at in the Grand Rapids area where I live. When asked to reconcile teaching yoga at the brewery (seemingly contradictory activities), I simply remarked that I have brought many people to yoga for the first time because the brewery offers a comfortable setting. Frankly, I had a more diverse crowd in my brewery classes than in any studio class that I've attended around town. Time and time again I heard from new students and others about how intimidating or unwelcome they had felt at various studios around town. 
While teaching at breweries served my personal interests and hobby, I was not truly reaching out to communities. I wasn't at ground zero. I wanted community yoga to be offered more extensively around town. Some community events exist but most target, those already practicing yoga.
What about others in Grand Rapids? The under-served groups; people of color, chubby people, tattooed and pierced folks, and….poor people. People with limited income and resources deserve yoga, too.

Enter the revolution!  My efforts are not about being against big, trendy studios around town.
I started to consider working with other community-outreach focused teachers looking to offer yoga education – breaking down misperceptions, demystifying, and using research to support health and wellness claims.
Enter, Grand Rapids Yoga Co*Op.
It's the result of a call to action to organize like-minded yogis to pool and share our often limited resources (marketing capabilities, prop sharing program, a network of teachers with niche specialties, etc) in order to reach more people in community settings and to offer the best yoga we can. Seemingly overnight I had attracted more than 20 local independent yoga teachers invested in the idea of a "co-opportunity" group.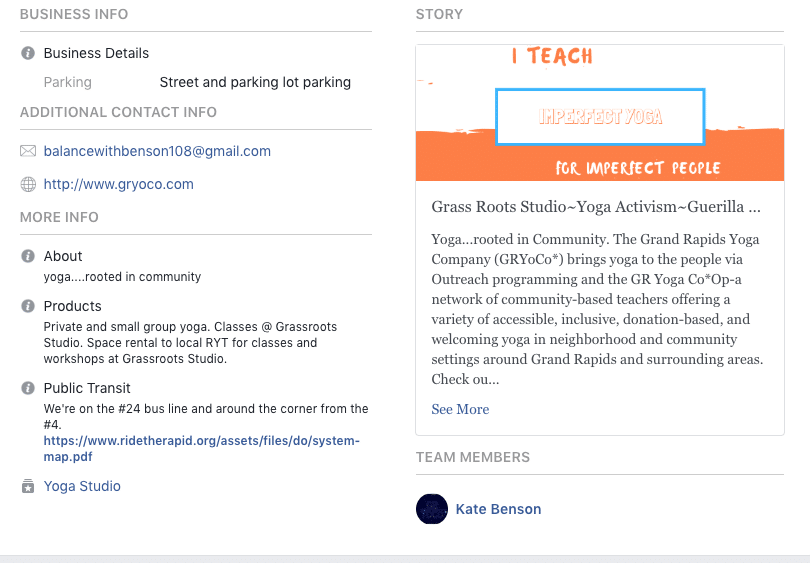 We are connecting with agencies and a greater population around GR to experience quality, consistent, and inclusive yoga in welcoming and familiar neighborhood and community settings. We meet bi-weekly to network and brainstorm as well as plan classes, collaboration with activism events like Adopt a Beach clean-up events and Domestic Violence Awareness vigil.
We've had a member offer to train the active Co*Op teachers as part of her upcoming Trauma Informed and Trauma Sensitive facilitator training to ensure our group of teachers are teaching with a trauma-informed perspective.
Other members/teachers have generously offered equipment, organizational work, and personal time volunteering for our "donations welcome, good vibes expected" community partnership and outreach program.
We're working toward connecting with inclusivity-focused studios to work as the "outreach branch" of their studios and building a partnership or network between such studios and allowing us to better serve our respective communities and ensure that the yoga love is truly spread to all our neighbors.
With my non-profit background I've been reaching out to agencies and I've been collecting resource and assistance information in order to provide students and neighbors with helpful and appropriate referrals to social programs or agencies, as needed.
The response has been heartwarming and moving.  Community and neighborhood organizations are inviting us to share our yoga education and offering space for community outreach.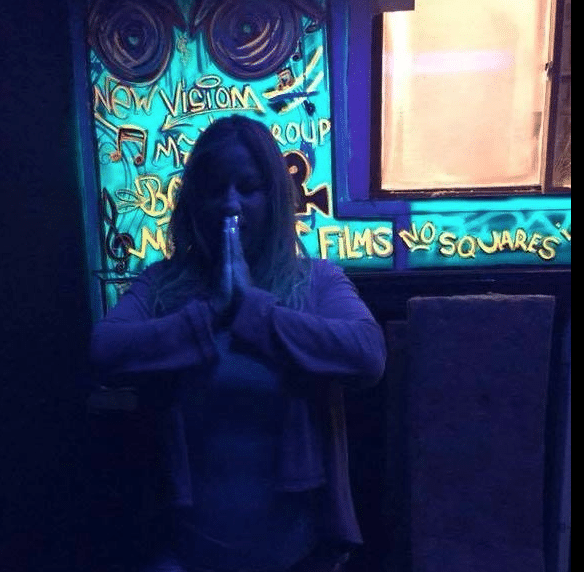 It means the world to me to have so much support from new friends and the community take a chance on this. I appreciate the opportunity to join together my yoga love with community outreach.
For now, work with the GR Yoga Co*Op is simply a labor of love. We aim to be the outreach arm of the few more inclusive studios around town and eventually operate as a 501c(3), bringing more structured and individualized yoga programming to agencies around the greater Grand Rapids area.