Yesterday proved some of the best things happen when there isn't a plan.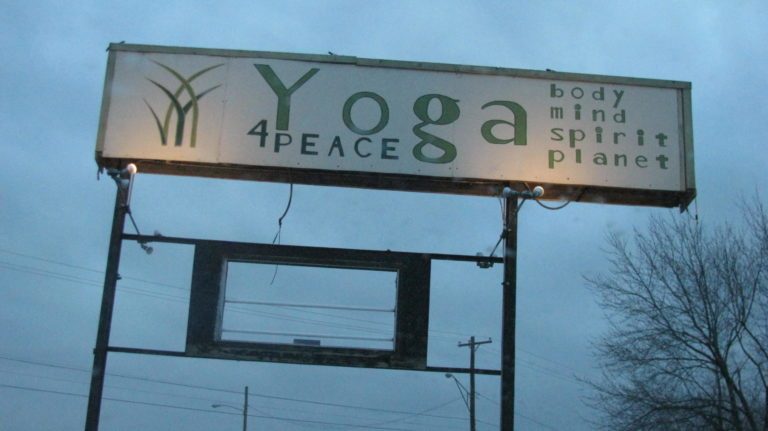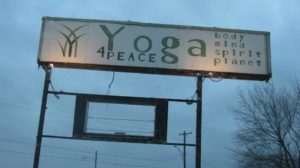 Feeling a little cabin fever, I woke up with a yearning to explore a new yoga experience, new yoga studio space, new yoga people. I pined for connection (or just to get out of the house).
I wound up in Southgate.
I visited Yoga 4 Peace, a non-profit, donation-based yoga studio outside of Detroit.
Sound familiar?
Yes, we have cousins near the D extending yoga in an affordable and accessible model! Don't you love it?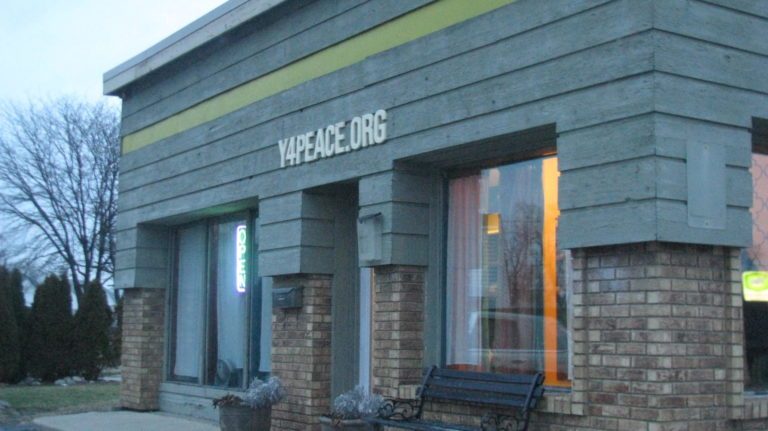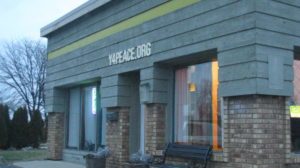 I met Angela Barboza-Ryan last summer at Michigan Yoga Fest when she was still director of the organization.
We bonded in our mission. We bonded as family. I don't run into service-based yoga every day. It's more common to find studios that specialize in a type of yoga like Ashtanga or Bikram or Iyengar and they focus on that discipline. The typical experience is an affluent, suburban-based, spa-like environment that are predominantly female and white.
So you can see my joy at learning of yoga service near Detroit, a community in so much need.
So, I finally made it over to Yoga 4 Peace five months later on a cold February day.
It couldn't have been a warmer experience.
The studio is on a bustling street in a very commercial, strip section of Southgate. A massive pothole almost ate the Just B Yoga buggy as I pulled into the parking lot.
I felt at home!
Now, I'm not pointing out the pothole or the urban grittiness as a slight. Not at all.
This is down-to-earth Southgate, just like our neighborhood is down-to-earth Lansing.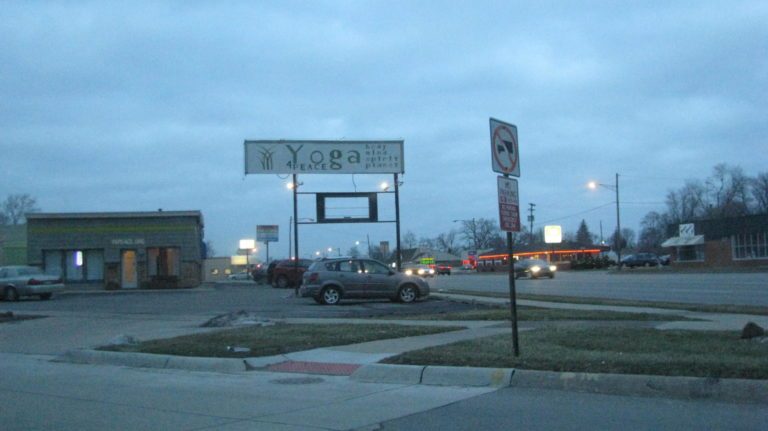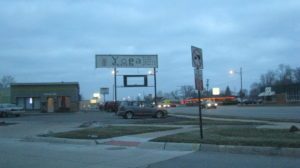 They have traffic noise, a bar across the street and a sex toy shop a few corners away.
We have dairy trucks, utility trucks and garage fires next door.
Yoga 4 Peace blends into the landscape of working class Detroit  naturally. And that's as it should be. Can you imagine yoga studios in every "hood", just as common as the party store? Maybe even taking over old party store locations? That would be perfect reuse and re-purposing toward transformation of a neighborhood.
Community-based yoga can resemble journalists embedded with the troops on the ground. It's not pretty. But it's real.
Inside the bright and warm colors on the walls ground you and root you. The Indian fabric as drapes soften the  mood. The photos of yoga around Detroit behind the desk keep it real. They make smart use of the space they have.  I know Just B Yoga can take some tips from them.
The facility is small and humble. They have two practice rooms. I practiced a hot yoga class taught by Yvonne. I got to tour the other room with Cindy who was getting ready to teach Qigong. This room has Posture Pro equipment. It's kind of like a rope wall, meets parallel bars. I wanna take a class with this stuff. Seems the manufacturer is out of business however, and Yoga 4 Peace may be the only studio in Michigan teaching with it. I think it's worth exploring.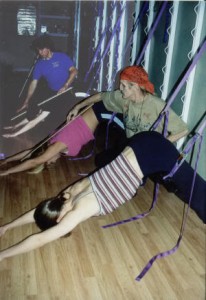 The class I took was lovely. It was taught in an accommodating way for all levels – and there were beginners and experienced folks in the room. The space was simple but clean and inviting. The students were everyday people – not super yogis or fitness junkies. It's comforting to be in a space that truly is for all body types and abilities. The studio offers a range of classes like Chair to Wall yoga, kids yoga, therapeutic yoga and more.
Seems Angela has moved on but she put me in touch with the new director, Lisa Mendez-Shinaberry, who met me at the studio yesterday and gave me a warm welcome. I was late arriving and wasn't able to sit down with Lisa as I had planned. We will be connecting again soon. We have a lot to talk about: Donation-based yoga, serving our communities, ways to help each other because we are Michigan yoga servants. This is the type of community we want to build in the Yoga Service Council.
They have the CYOP – Community Yoga Outreach Project. It's service-based yoga, much like what Free Being Yoga Network aims to do. They are working with seniors, students taking the MEAP, and people in recovery.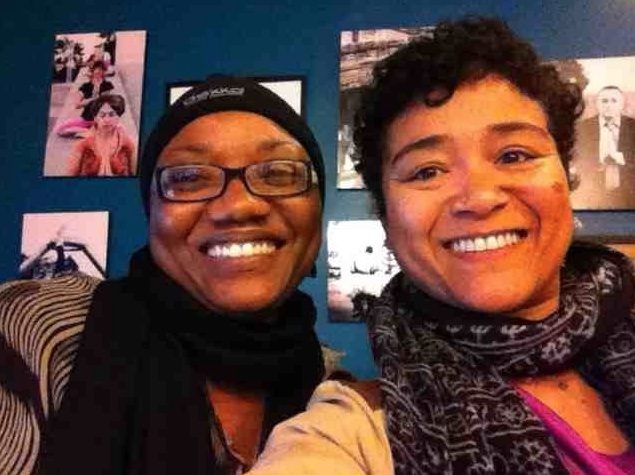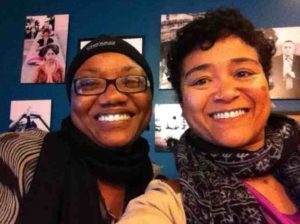 Do you know of other service-based yogis in Michigan? Share them with us. Let's connect and unite – extend a Michigan hand (so to speak).