Some stories just need to be told from the beginning.
I dropped by the South Lansing Community Development Association office two Thursdays ago (Aug. 2). I needed to drop off some schedules for Jenelle who was kind enough to want to help promote Just B Yoga at their farmers market.
We got to talking about an upcoming showcase and blah, blah, blah. And in walks Kathie Dunbar, the director (and community leader extraordinaire).
She said she had seen something recently that made her think of Just B Yoga, it was a movie about this karate outfit in Flint that had an amazing garden. She was raving about it so much that I said I'd look it up.
For me to actually do it in my current lifestyle (teaching 4-6 classes a day, rolling out a non-profit, trying to grow a business, sleep) was truly divine intervention.
I was on the Google within 40 minutes and I was captivated. I read article after article about how King Karate  and Youth Karate-Ka helps the community of Flint with martial arts training for the body and the philosophy for the mind and spirit. Then I ran into the videos about the Kings of Flint – produced by MSU after Jacky and Dora King received a grant from the Mott Foundation and got to build an amazing garden with solar panels. They are greening Flint.

I got to read more about how the garden has grown today to the level that teens are operating the sales end of their produce at markets.
So the Kings of Flint are game changers in my eyes. They've taken a Flint outskirt neighborhood and planted seeds of responsibility, pride, health, accountability, education, and community. Union. Connection.
Who doesn't see the yoga in that?
After about two hours of stalking them online – articles, videos, devouring their own website, I wrote to them: (click to read B's email to the Kings)
Then Dora wrote me back and said I should come to the Beecher Bash on Saturday. That she and Jacky would be there from 1-3 p.m.. Done. I said I'd be there. I didn't have a clue what a Beecher Bash. I had only been to Flint once in my life.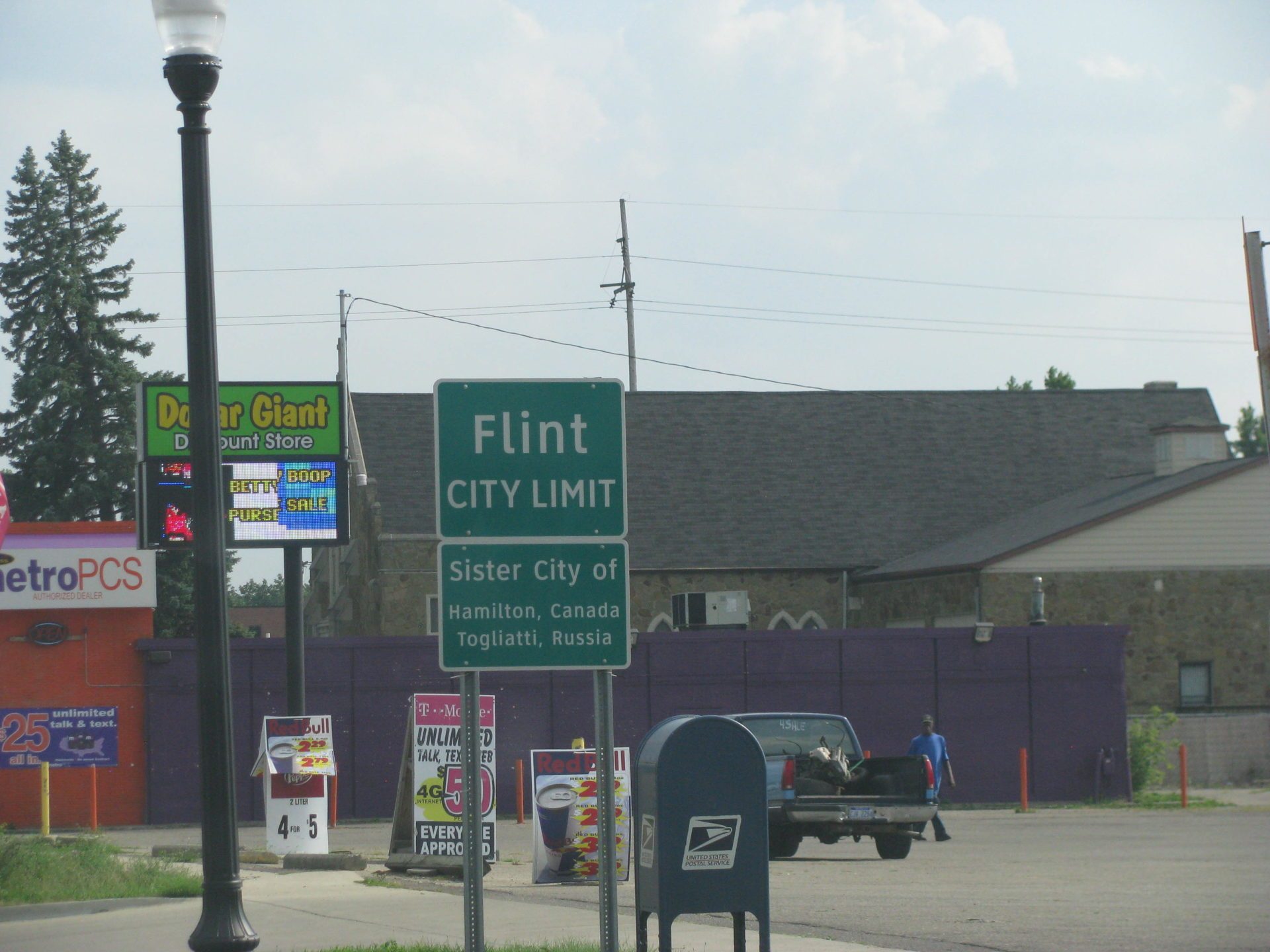 I got on the road late (I had taught three classes that end at 12:30). I had wanted to clean up. What does one wear to a Beecher Bash?
I got nervous as I drove. What did I really want to say? Did I look like some freaky fan, groupie? What did I want from them?
When I got to Flint and traveled the city roads toward the King Karate studio I was immediately humbled to the reality. We have some very wounded neighborhoods in Flint. Abandoned. Neglected. Forgotten.
I've seen dilapidation and poverty in Dallas, D.C., New York, Pittsburgh, Lansing. The cruise through Flint felt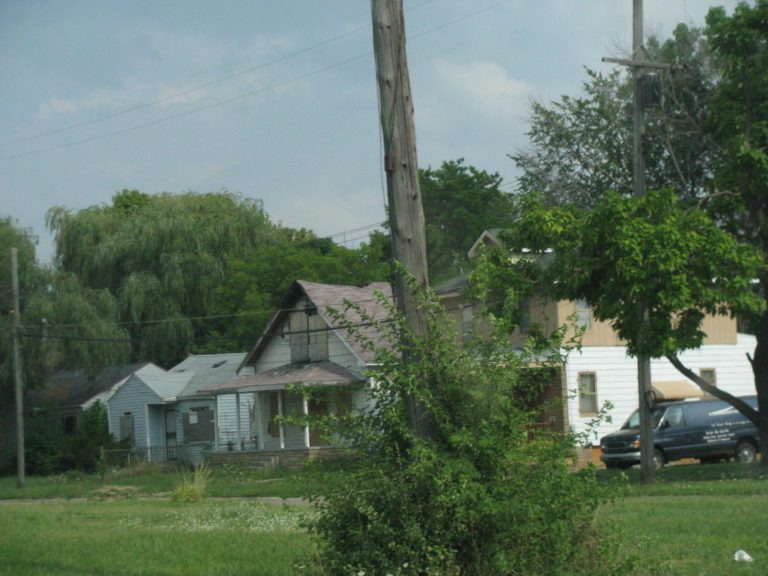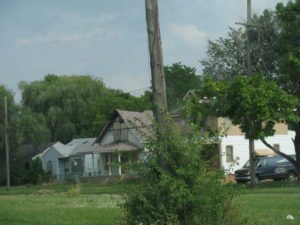 familiar and yet new. New because it was my first drive through. I know what it's like for it to grow familiar and acceptable.
But the look on the outside doesn't tell their story.
I had just missed Dora and Jacky by about 10 minutes. The Beecher Bash was a neighborhood festival held by their business association to spotlight businesses and organizations in their neighborhood. The Kings had a booth for King Karate. But Angel at their booth said they'd be right back.
Well, not really. It was about an hour.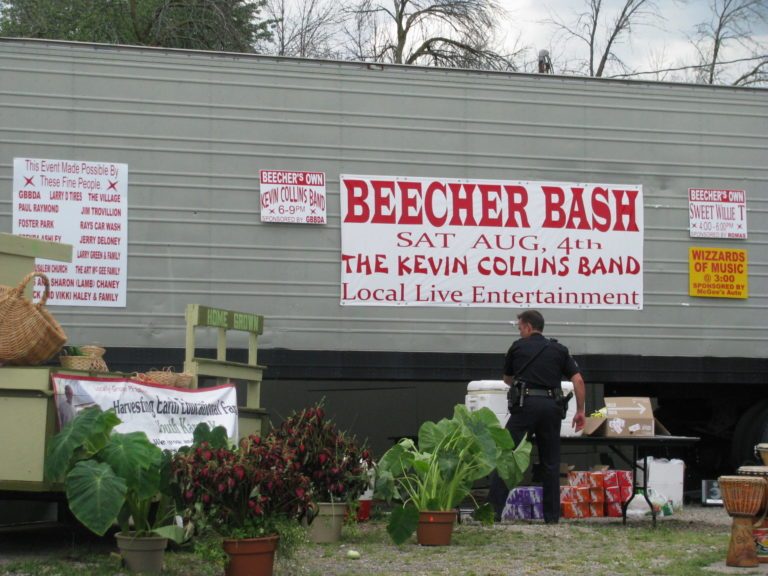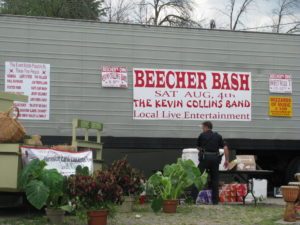 But apparently I needed to spend the afternoon in Flint.
I sat and watched kids on the bouncy house and getting rides on a carnival swing.
I got to talk to Deacon Kaywood from New Jerusalem Church. He told me about their program donating houses to needy people! Houses!
A local kid band took the stage. Local DJs were spinning some tunes between acts.
This community is alive!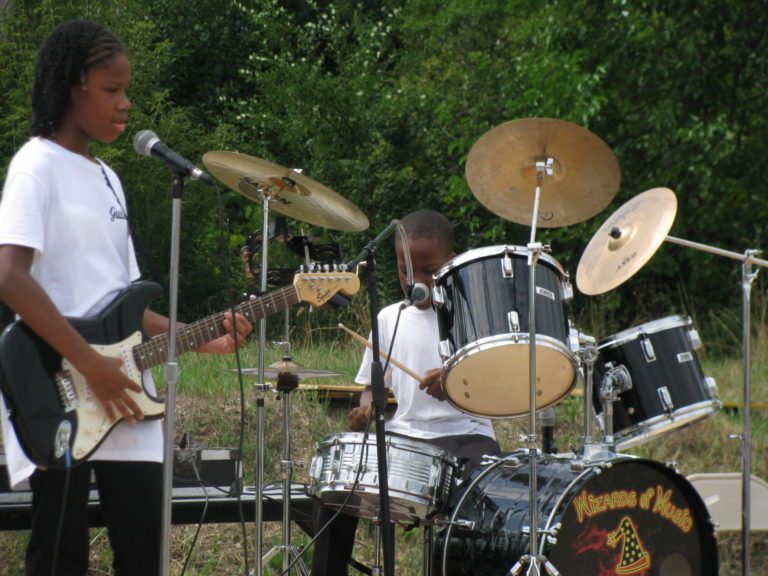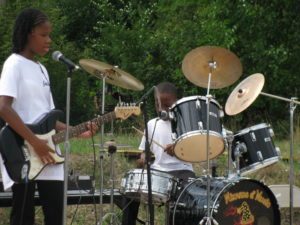 I got to chat with Angel from King Karate. She and her two children compete.
She was helping  raise money for uniforms for kids going into competition. Each uniform costs $65.
She just won first place in competition in Canada. Her 3-year-old little girl is getting ready to compete.
She spoke about Jacky King. He picks up trash every morning along Saginaw Highway, he's running for council, he teaches, he never rests, she said.
She also told me a piece of how it all gets done – she helps and others on committees.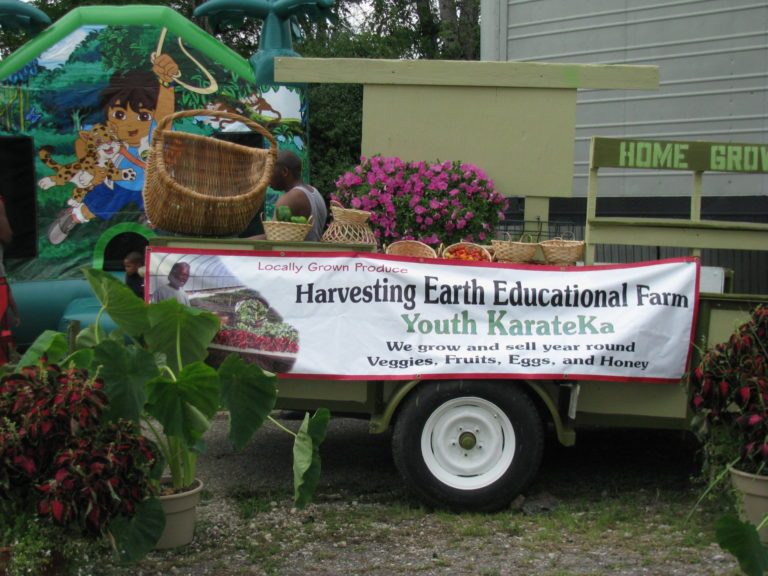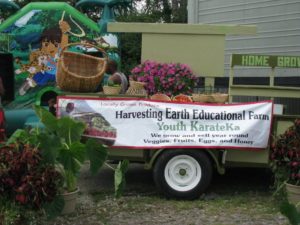 The high schoolers run the farmers market stands, she goes to community meetings and represents and takes notes.
I met Jacky briefly about an hour later.  He's not much taller than I am. Very slight of frame. Big smile.
My time with him was short. He was in demand by everyone. Folks shaking his hand about his run for council. People needing him on the microphone at the stage. Members of the business association.
Eventually I met Dora. She was a vibrant lady with her own big smile. She was also in demand, but we got to chat a little. I got to tell her how inspired I was by what they do. I asked how they get it all done? Not much sleep. Lots of love. Yes, we will get in touch with each other soon. Thanks for coming. Thanks for having me.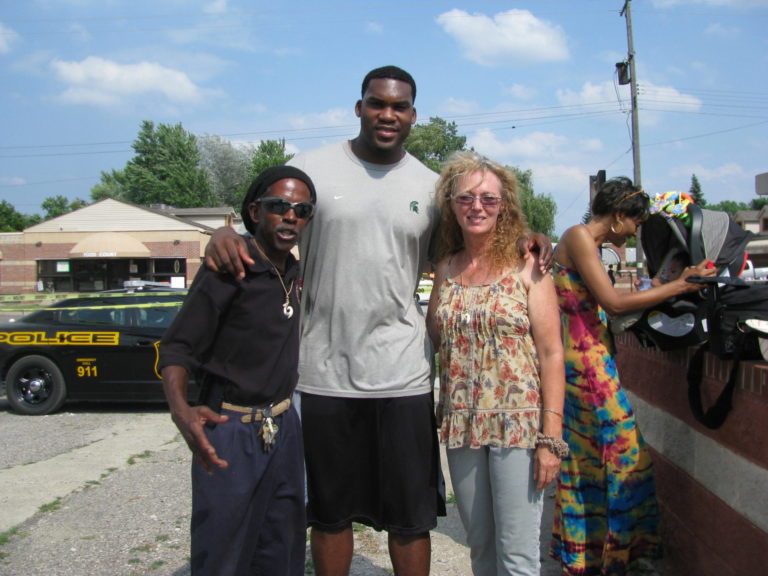 Jacky came by and asked me to take a picture of him with an MSU basketball player with a new baby.
Dora asked if I'd seen the garden?
No.
She told me how to get there.
Is anyone there? Who will let me in?
She smiled.
It's OK. It's open.
So I took a drive down the road.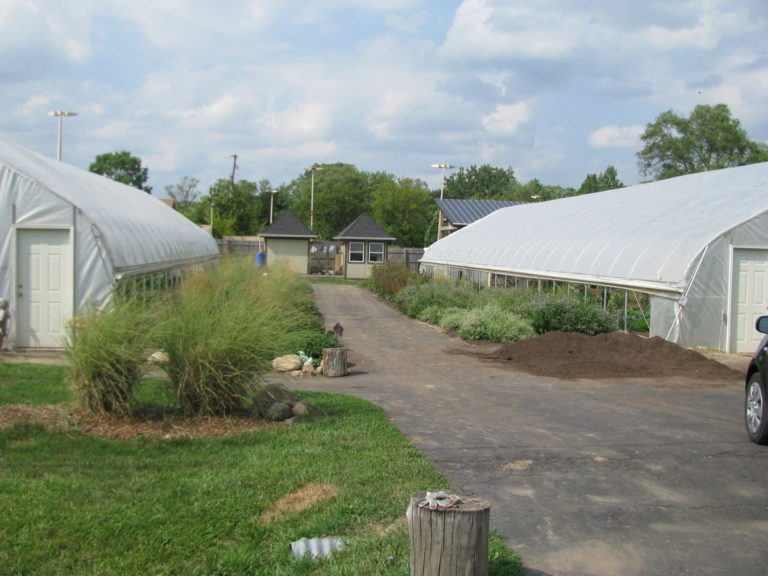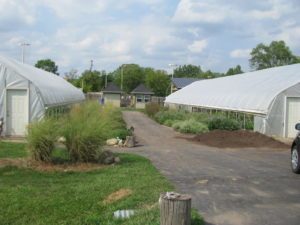 I found an oasis. It was a stark contrast from the urban festival in an empty asphalt parking lot.
This was amazing. The size and scope of the hoop houses, the bounty within them. There's chickens! There's solar panels! And it's all open. It's not fenced in. There are no locks. It's not guarded.
I stepped lightly. I tried to remember to breathe.
I sat and cried.
I'm even welling up at this writing.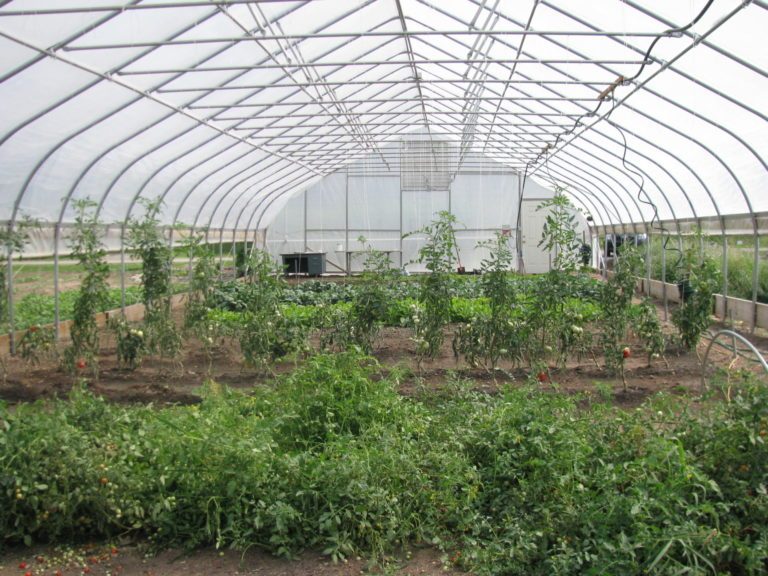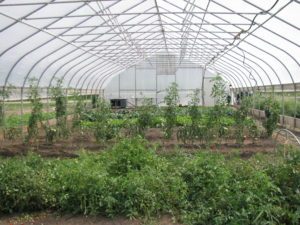 I felt a little silly tearing up in their garden. I've tried to understand where the emotion is coming from.
The selflessness? The possibility? The actual fruition of it all?
I think I was looking at love. I saw love being actualized in every pole, every tomato, every squash blossom and the hum from the electric generator fueled by the sun. I saw love in the kids who till the earth and pick the fruit and pack up a truck to go to farmers markets. I saw the love in two people who've been cultivating community for 30 years in Flint.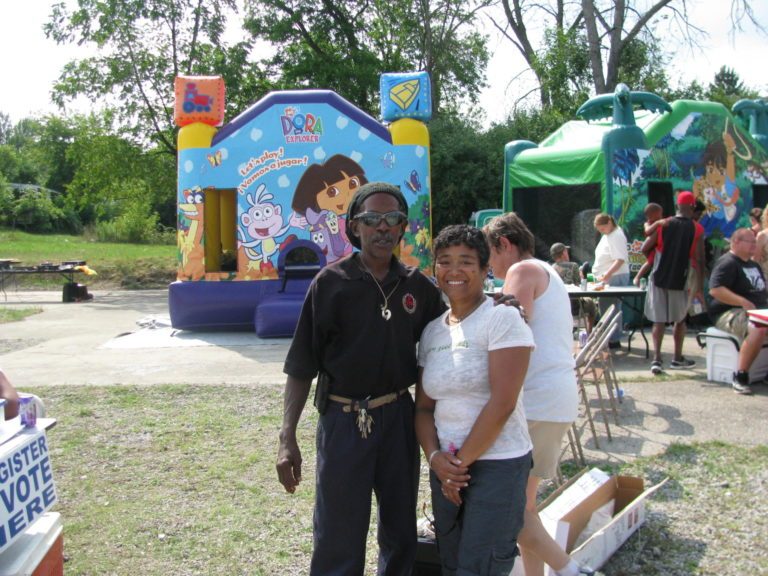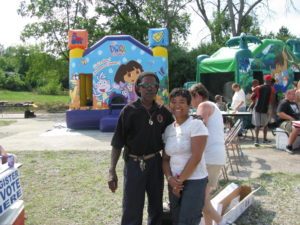 I swung by the festival before heading back to Lansing. I wanted to thank them before I left. I felt I had gotten so much from the visit – just seeing their spirit and energy in action.
Jacky allowed me to get a picture with him and then leaned and asked: "So when are you bringing your yoga here?"
Hmm.
I wrote in my notes before leaving: "My eyes are more open – to a level of community that is possible. And I need to open to more help and collaboration."