Black people like music. We like to sing it, play it, dance to it. (We invented it actually)
A key to authenticating your blackness has a lot of musical influence:
In the chapter on How to be a black friend in "How to Be Black:" "Ideally, you will be fairly competent in at least one of the following areas: rapping, dancing, grilling or frying meats, running or other stereotypically black sports. If you can back up your mental knowledge of blackness with an occasional Moon (or Crip) Walk and a semi-annual freestyle rhyme, your value is assured."
The image of modern black people music was reinvented in 1971 with Soul Train and Don Cornelius (rest in peace).
The Soul Train line is where we cut free and made up new stuff on the fly and it became fly!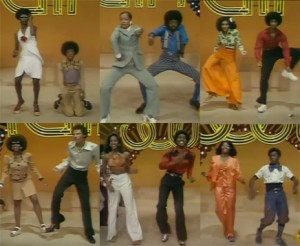 Tonight's Hip Hop Power Hour Yoga class is going get groovy and go all 70s style. Look in the photos above. Not only is there a whole lot of blackness being defined. But there's a TON of yoga!
Come to Hip Hop yoga tonight and bring a black friend, gain a black friend or become one!
Peace. Happy Friday.