This summer we have added yoga for kids on the list of activities at the studio.
The Kids Yoga Day Camp are three-day or two-day weekly sessions for kids that offer:
Yoga posture class – learn the poses and string them together in fun ways
Yoga music – Singing bowls, drum circles and even singing bowl fountains
Yoga art – making malas and mandalas
Yoga is a great activity for physical movement, creating mindful and calm behavior, and stimulating creativity. Yoga helps children connect with sensations and feelings in a healthy way.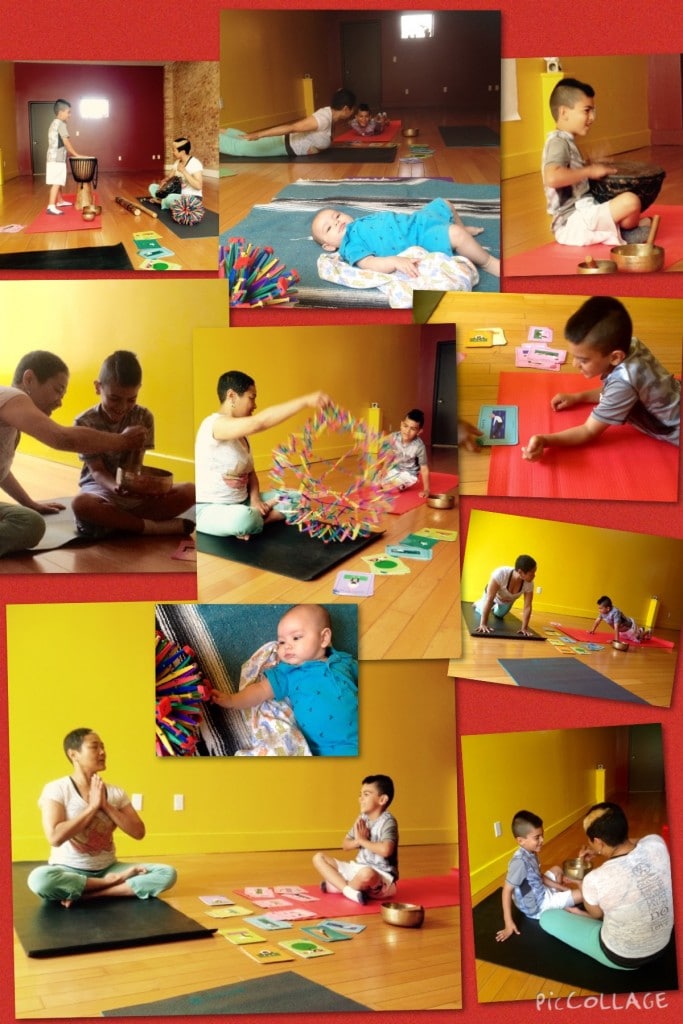 Camps for ages 6-8:
June 8, 10, 12 – $25 drop-in
June 15, 17, 19 – $70/week; $25 drop-in
June 22, 14, 26 – $70/week; $25 drop-in
Camps for ages 9-12
July 14, 16 – $55/week; $25 drop-in
July 21, 23 – $55/week; $25 drop-in
To SIGN UP go to the SCHEDULE and click on the session you want to start.
Then pay choosing a drop-in or a 3-day or 2-day camp membership HERE