It started as a coffee-shop idea to take pictures of yoga poses around town.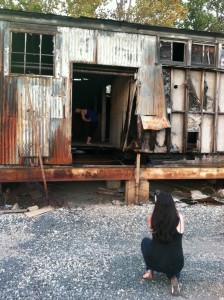 Then the locations started to matter.
We didn't want to emulate yoga magazine shots. Nothing pristine or opulent.
So we started looking around and choosing the "everyday" location. Places you walk or drive by daily without necessarily seeing them as beautiful.
That's how this photo project, Lansing Loves Yoga: Beauty in the Breakdown, began between Just B Yoga and McShane Photography.
Tomorrow we will show you all the images in a photo exhibit at the yoga studio. (6-9 p.m., 106 Island Avenue, REO Town Lansing)
I am grateful to everyone who participated and embraced the project.
Breath by breath our true selves are revealed.
The people are truly what make this effort extraordinary. You will see people of all shapes, sizes, colors and ages.
You will see some folks you might not have envisioned doing yoga.
You will see some imperfect yoga poses, and that makes it all the better.
There is beauty in the breakdown.
Our imperfections, blemishes and cast away pieces are what we build from everyday to improve ourselves personally and as a community.
We asked our yoga "models" to share their thoughts about yoga, beauty and Lansing.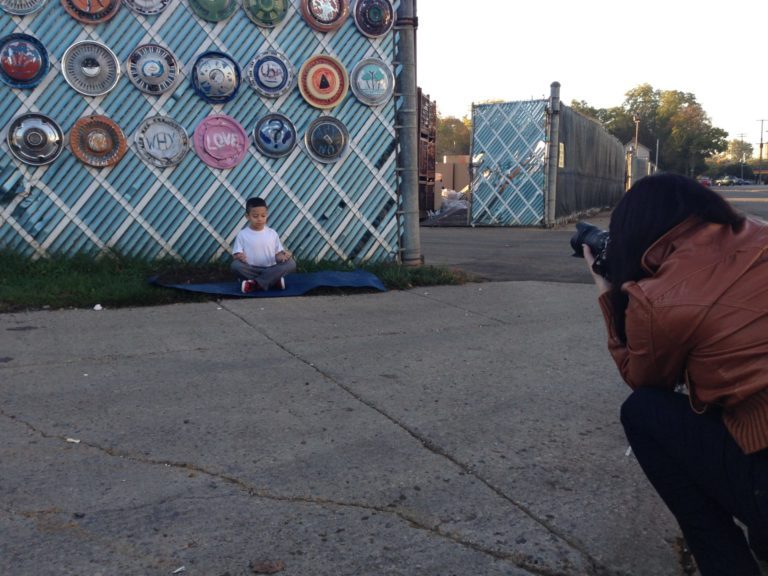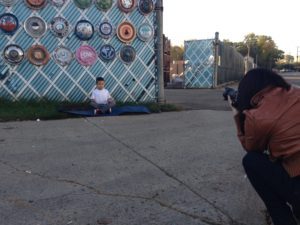 Will Metz, SuperSize, of the Lansing blues band, Big Willie, was our only adult male participant (not due to planning, but schedules and availability of others.)
"We are constantly expected to produce, to perform, to achieve, but yoga makes no demands for success, or failure, or measurable gains; there is only the doing, a beautiful and all too rare thing," he wrote. "In doing, in taking part, one is immediately part of a community. In a sense, this is also what makes Lansing shine: it is a community of people who are genuinely concerned with doing better."
Ana Rocio Escobar-Chew, is an MSU doctoral student from Guatemala. She practices yoga and teaches belly dance.
"Yoga helps me access  "la belleza" (the beauty) within myself.  From here I can translate it to other areas in my life.  Beauty for me is balance, and loving and accepting the process of getting there too. "La belleza" in Lansing is its people… Lansing's beauty is its multiple phases of change."
Emilio Pino, 12, is an artist, musician, and the son of Monica Pino, a Just B Yoga instructor.
"My mom teaches yoga. I see her help people everyday. That creates beauty. Lansing has cool buildings and sculptures. There's art around town"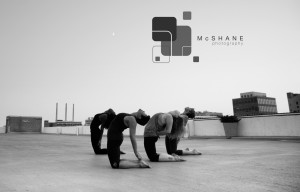 And Roxanne Frith is a Lansing icon. A photographer and mentor, she recently had a life-saving kidney transplant.
"Yoga fosters in me the most profound beauty, to be alive, here and now," she said. "I love that yoga joins physical, creative and spiritual practice that freely informs one another of their equal importance, a practice of self-loving and personal remedies by which to heal from dis-ease and live life. Lansing's beauty for me is that we're a small-town-city, a community where if you want to be involved, you can; you want to create arts and cultural spaces, you can; ….you want to make a difference, you can! So I do."
All involved include: Nkiru Nnawulezi, Pam Roy, Monica Pino, Amare Devers, Emilio Pino, Will Metz, Emily Dryzga, Ana Rocio Escobar-Chew and me, Belinda Thurston.
Learn more about the rest of our participants, your neighbors, at the show on Saturday. We look forward to sharing our view of the city with you.