About 20 bicyclists visited the Just B Yoga community garden  Thursday as part of the Greater Lansing Food Bank Garden Project Garden Tour.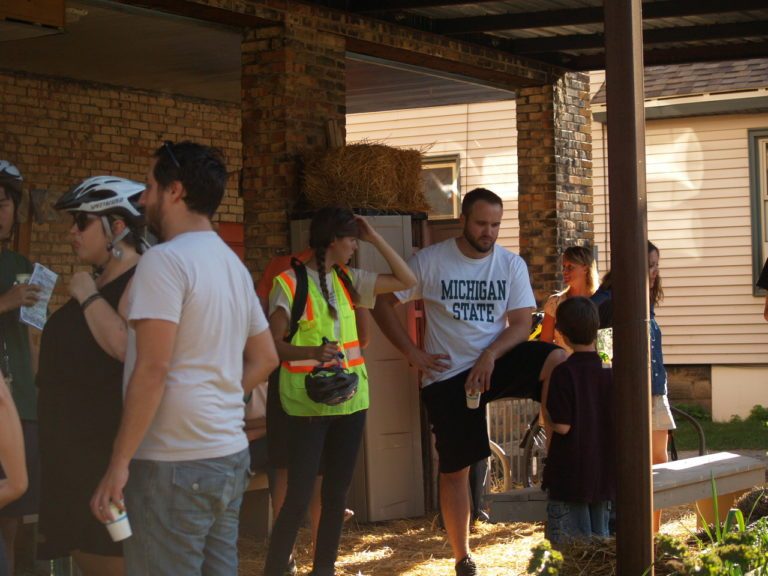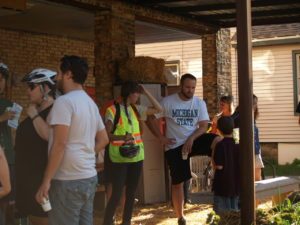 Garden coordinators Julie Cotton and Emily Reardon helped greet the guests, along with Emily White the City Sprouts kids garden yoga program instructor and two Sprouts, Luke and Bohdi.
The garden is a 10X30 box garden with tomatoes, garlic, peppers, eggplant, broccoli, collards, kale, chard, onions, brussells sprouts, sunflowers and herbs. It's a true community effort. Anyone who contributes gets to reap the benefits. As yogis, the garden offers us an opportunity to extend our practice beyond our yoga mat into mindful eating, being stewards of the earth and expanding community beyond the studio.
Thank you to Yvonne LeFave for taking these amazing photos of the bike garden tour visitors And thank you to the Alex Bryan with the Garden Project, and all those who came to see our garden oasis behind the studio.