Just B Yoga was honored to be among four local businesses and organizations chosen to be "clients" for Kate Tykocki's advertising class at Lansing Community College Monday night.
I was in great company: Lansing Derby Vixens, Art Alley and the Arts  Council of Greater Lansing.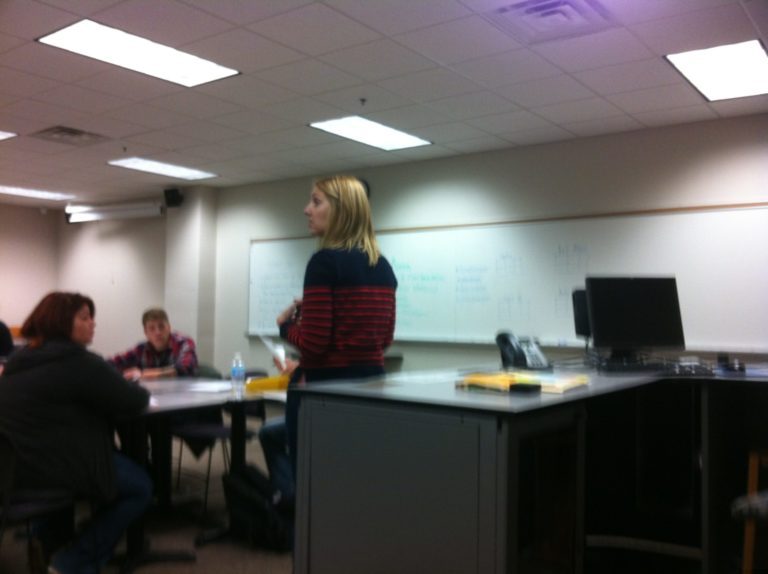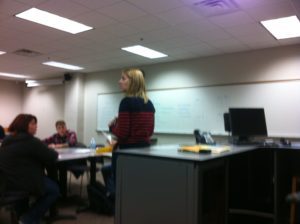 It was refreshing to see Just B Yoga through new eyes.
I worked with a group of four women: Theresia, Ashley, Brittany, and Chelsea. They will each be developing their own advertising/marketing proposals to help Just B Yoga generate more students. I get to return in December to see what their proposals are and give feedback before their final presentations.
I don't get a lot of opportunity to talk about how we get the word out about Just B Yoga, our strategy, our cost factors, etc. It was a good exercise to go through where I spend energy and effort and where I could focus better.
We went over digital efforts, print efforts, stuff we do for free, stuff that costs money.
They also had me stop and think about some things.
What is the "personality" of our brand?
Hmm….that's a new concept. Are we spunky? Political? Healthy?

What do I want to achieve most? Yikes!
Promote the overall brand? Promote a certain class? Get new students? Retain existing ones?
Can't I just say all of the above?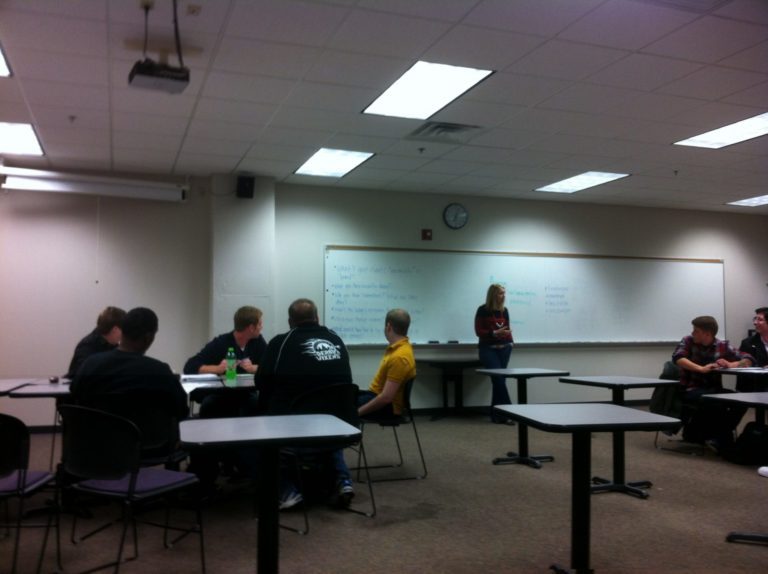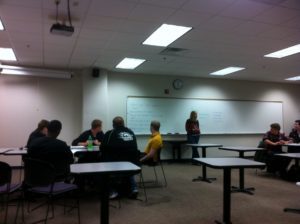 Of course, the answer is no.
And that makes me all the more happy to have these students work with Just B Yoga.  They are helping me sharpen my understanding and become more savvy with marketing and advertising. And they are exposing me to sharp new talent coming up out of LCC!
Stay tuned for the more on the ideas the LCC students share with us.
And if you have ideas on how Just B Yoga can improve marketing or an ad campaign idea, toss them out here on the blog.
Happy to see your thoughts on how we should brand ourselves and how we can gain more exposure.