It's been an exciting time and a scary time.
It sounds so cliche but it is hard to think we have been open for an entire year.
The myriad of faces and smiles that have swept through our doors and sweated on our mats is overwhelming. The range of friendships that have grown is wonderful. The depth and growth in your yoga and tai chi practices is inspiring.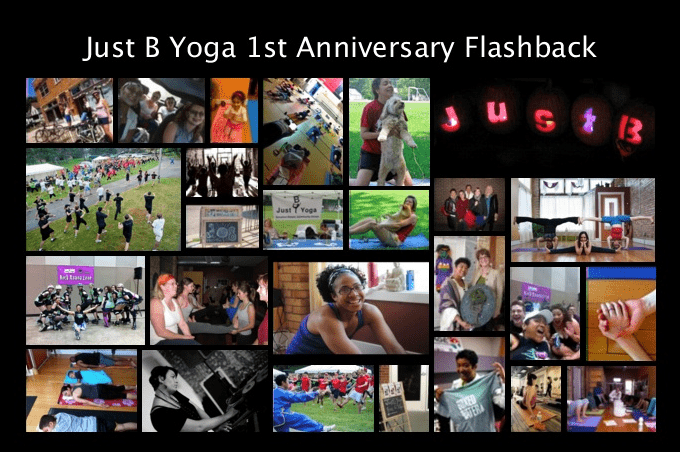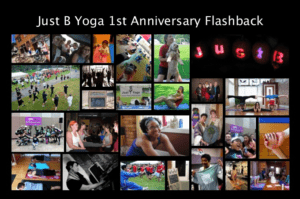 Each of you has added a special flavor and spice to our stew that makes us SO unique – and that's AWESOME.
Since the expansion I've been a little reserved. I don't know if this was what I envisioned when I started a free yoga class in the Shabazz Academy gym. I knew I wanted to extend the reach of yoga and tai chi into communities I didn't see being served. That was all. I can't say I saw counters and paint jobs and yoga mats and art work and furniture. I can't say I saw video crews and radio interviews or Dragonboat races. I certainly didn't see the Vixens coming. 😉
I'm in awe every day and scared shi—less.
I get asked all the time – does donation-based work? Do you make money?
Hmm…Yes and no.
We make enough to pay the rent and all the bills and not be in arrears.
We make enough to buy supplies to make your yoga safe and comfy (gotta love the bolsters)
We make enough to pay our gifted and talented teachers (seven people – not counting me)
But are there days that we teach to several students and don't see a donation? Yes.
Does that mean that teacher didn't make anything? Yes.
Do we keep doing it?
YES!
And somehow it works.
Every time someone buys a mat or eye pillow or other stuff, it helps pay to keep us going.
Every time someone pays a little extra when they have it – it keeps us going.
Every time someone donates their time and energy to help with a project or repair – it keeps us going.
And that's the part that overwhelms me with joy and humility.
Yes we can.
We can be support for one another. We can help a neighbor. We can find strength within rather than waiting for it to come from elsewhere.
That's what we're celebrating on Saturday, Oct. 29 from 7:30 until 9 or so with a Potluck Party.
We will have a special one-hour power class from 6-7 p.m.
Here's a blurb Em put together:
Just B Yoga 1 Year Anniversary Celebration
Saturday, October 29, 2011
6:00 p.m. – 7:00 p.m. Power Yoga Class
7:30 p.m. Potluck party!
Come celebrate Just B Yoga and our first year of yoga, tai chi and community in REO Town! Move with your community at a free/pay what you feel Power Yoga class from 6:00 p.m. to 7:00 p.m., followed by a potluck party and mingling to music mixes crafted by DJ Rachel.
Please bring a dish to pass …but not dessert…as we will have Just B Yoga cake pops from The Purple Carrot Truck!
Bring your friends and family and a memory, quote or thought to share – we'll have a special place for you to write it. We hope you can join us!
If you don't want to practice, feel free to just come to eat and drink and hug and share.
If you've never come to check us out, please do! You'll meet some wild and crazy guys!
If you haven't been in a while, I'd love to hug you and thank you for your support that got us started.
If you're there all the time – NO, there is no jacuzzi party afterward 🙂
I love you guys and I'm deeply grateful for your support of the studio and your support of each other.