Just B Yoga is adding LGBTQ Yoga Flow to the regular class schedule.
LGBTQ Yoga Flow
Express your true self in this yoga class. This LGBTQ-friendly class is for those who identify or ally with the LGBTQ community. Yoga means to connect or find a union. Join our community in a protected space where you can let your guard down and get real with your body, mind and spirit. Plant the seeds. Nurture. Grow. Own it.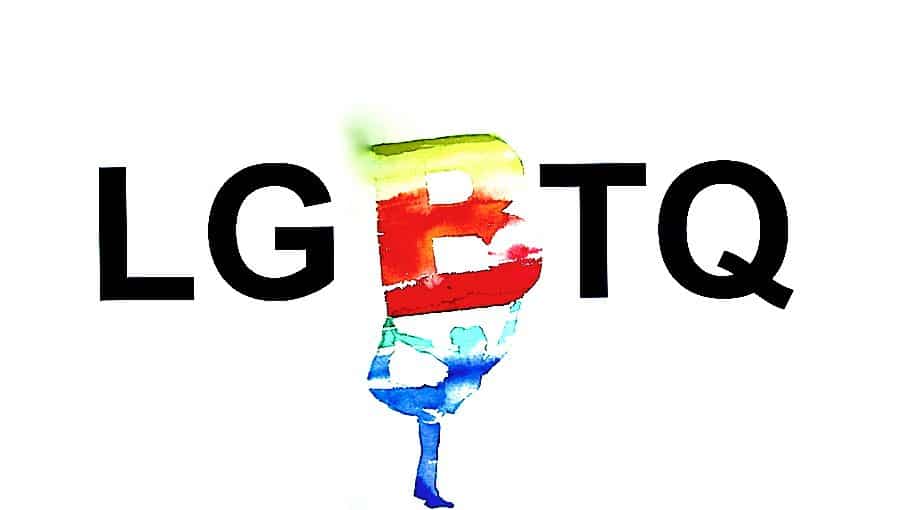 The classes will be held on Saturday at 3:30 p.m. starting April 6.
Sign up now to secure your spot. LGBTQ YOGA FLOW SIGN-UP
This is an important addition to our schedule and needed in our community.
Just B Yoga's mission is to be affordable and accessible.
That accessibility goes across several spectrums. Economic. Geographic. Social. Age. Race.
We have tried to reflect that accessibility with our community yoga for everyone, the 40+ yoga class and our Yoga 2eXceL class for bigger and taller people.
We feel there is also a need for a gender identity class.
We have been open and allies with the LGBTQ community since we started in 2010. We believe our students represent a diverse body of people. But sometimes you just need to plant a flag and wave it.
So why? Why have a class specifically for the LGBTQ community?
Well, unfortunately our society isn't as open and progressive as we might like to believe or hope it is. And some of our LGBTQ friends and allies are also emerging and growing into their identity.
Sexual and gender identity is confusing and emotional stuff. It's intimate and personal. It's frightening for some. It can pose danger for others.
Coming out can be traumatizing and life changing for gays and lesbians.
But the transgendered community is who I finally resonated with for creating this class.
If coming out is hard, imagine owning an entirely different gender. Maybe choosing to change a gender. Finding peace in a body that's changing inside and out has got to be stressful and create uncomfortable situations.
This class was actually born of an idea brought to me by a student of mine, Jennifer Schwartz.
Jennifer planted the seed of the idea to me. Then sent me an email with tons of research. Check out Queer Yoga in Columbus and LGBTQ Yoga in Austin.
Then I had casual conversations with some students and my teachers. Some of my lesbian and gay students didn't feel the need for a special class for gender identity.
A friend and teacher at Just B Yoga, Joel Mann, gave me this thoughtful response:
"I think that placing the class on the schedule may be a great way to show how Just B listens to the community's needs and seeks to foster a safe zone for all community members… I think it's likely that there are people who are afraid to come to yoga, but may start to frequent the studio, and other classes, once a class like this helps them get into the room."
Jennifer then went above and beyond and polled friends for their interest. She even created a Doodle survey to gather information about days of the week and times.
This addition to our schedule is a from-the-ground-up effort.
Yoga is about finding peace inside of ourselves. Your yoga mat should be a safe haven.
We want anyone who is practicing at Just B Yoga to be able to find their breath, take comfort inside their own skin and come to love their true nature. That's yoga.
Yoga is also community – sangha. We as a community will come together and support one another in this yoga flow.
If you support the LGBTQ community and have a practice, we'd love for you to join us some time for this Saturday afternoon flow. If you've never done yoga but identify as LGBTQ, we will provide a yoga refuge for you and welcome you with open arms.
Join us on April 6 at 3:30 p.m. for our debut class.
And thank you to our LoveLansing LGBTQ community to encouraging this class into being.
(In case you're wondering, the Just B logo was originally drawn and designed by Connie Varma. The image in the new logo was taken from that original water color of the B logo. We love that this class seems to have been foretold and destined.)