Just B Yoga welcomes Jeremy Arndt this weekend for a special live music yoga class.
Jeremy is a native Michigander who plays a percussion instrument, the halo (or hang). It looks like a small steel drum.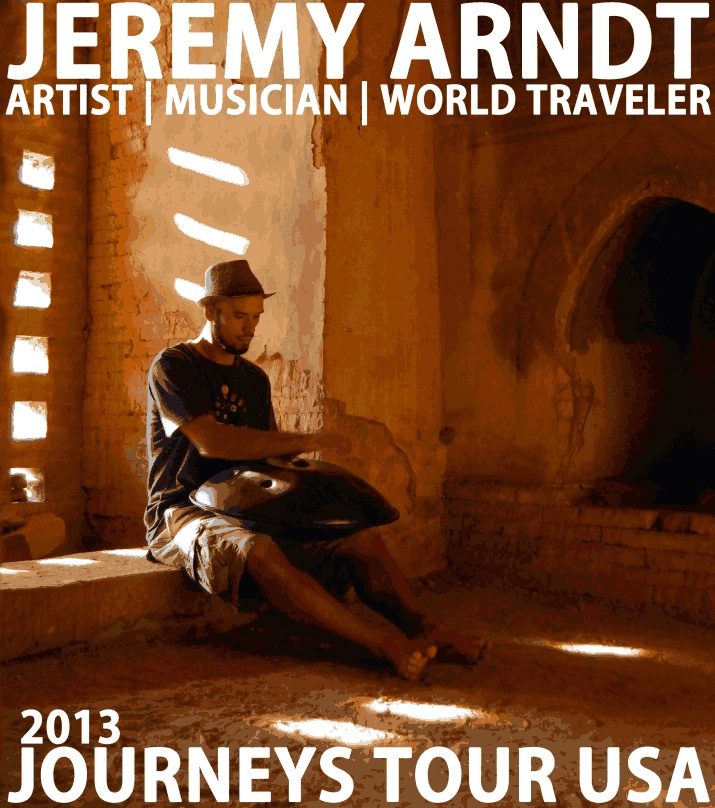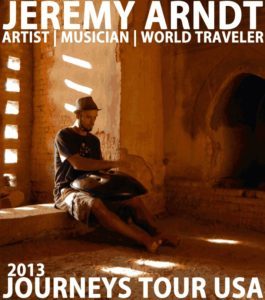 I love how spiritual and enchanting halo and hang music is. It can transport you to another realm. If you attend my yoga classes you've likely heard this instrument on some of my playlists and many are of Jeremy's last album, Journeys. Other artists include Davide Swarup, Bhanu and Dante Bucci.
Jeremy has returned home after a year traveling the globe (Australia, Myanmar, Malasia and more!) soaking up different types of music and writing a new album. He's returned to begin a yoga teacher training in Grand Rapids and to produce his new album.
His biography:
"Jeremy Arndt is a world-traveling musician from Michigan.  For the last 4 years, he has traveled the world studying different musical traditions and sharing his own music.  His journeys have taken him to unique performance stages around the world such as Moroccan Riads, Bulgarian tango bars, remote African villages, and the famous Gaudi Parc Guell in Barcelona, Spain, amongst others.  He has shared his music in 19 different countries, on 5 continents.  He crafts his gentle blend of world-music, inspired by his journeys, with the the handpan and other world instruments.  Currently, Jeremy is working on his second solo album, to be released Fall 2013. "
You can learn a little more about his travels and upcoming album from his successful Kickstarter earlier this year.
I met Jeremy more than a year ago at Hilltop Yoga where he played his halo during a power yoga class. We chatted after class for almost an hour about community, yoga, donation-based yoga, giving back and the energy of music. I felt a deep and honest connection with him and he shared excitement about what we're building at Just B Yoga.
I consider his performance at Just B Yoga this Sunday to be a welcome home of sorts.
He's squeezing us in before he goes to Michigan Yoga Fest and after playing at the Great Lakes Folk Festival.
I hope you join me in celebrating his travels and sharing in the gift of music he will be bringing to our sangha.
Empower Yoga with Jeremy Arndt
Sunday, Aug. 11, 11 a.m.-12:30 p.m.
$15
This video from Michigan Music Monthly shows Jeremy playing the halo and discussing what his instrument is. (go to 5:30)