Due to the Omicron/Covid surge, we will suspend in-person classes for January.
We will hold virtual Zoom classes instead. Check the class schedule here.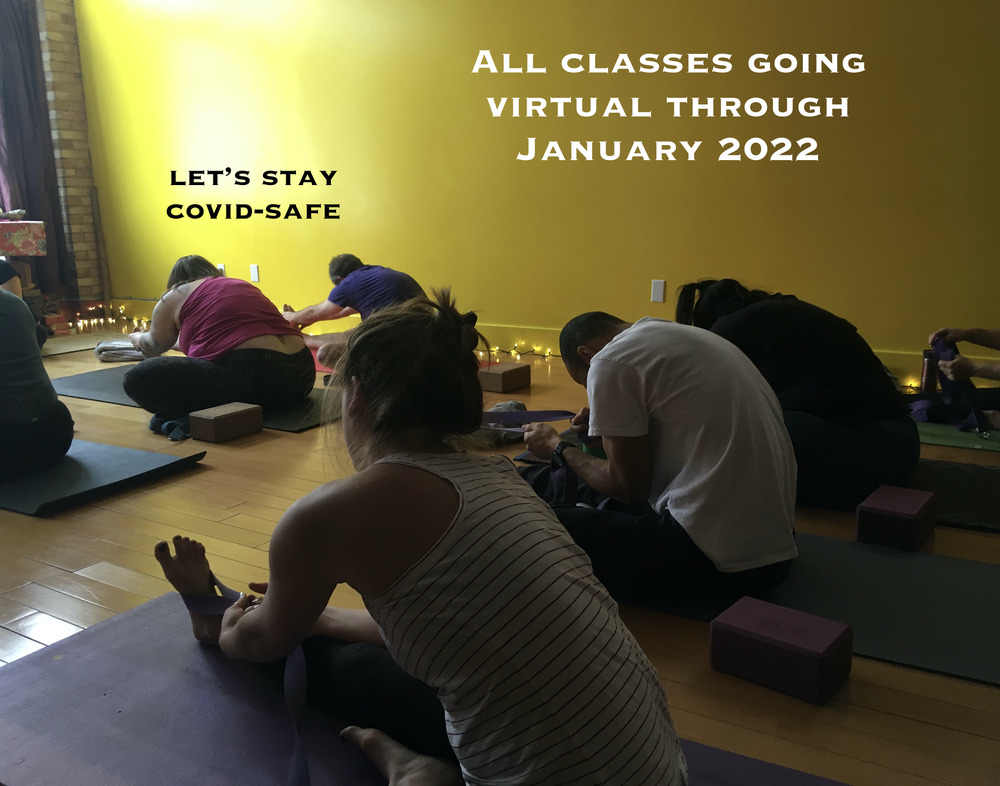 If you are signed up for this weekend's classes you will get a cancellation notice and be offered a refund. But you will have to sign up again if you wish to attend the same class virtually.
Thank you all for your flexibility, patience and understanding.
Our studio is small. We have already limited the number in the studio at one time. I do not want to be in the vaccination carding at the door business either.
So we will wait, then return, still only with masks (maybe N95 as a requirement).