I am immensely grateful and honored to announce that the matriarch of Lansing yoga, Ruth Fisk,  is joining Just B Yoga to teach an amazing yoga class series.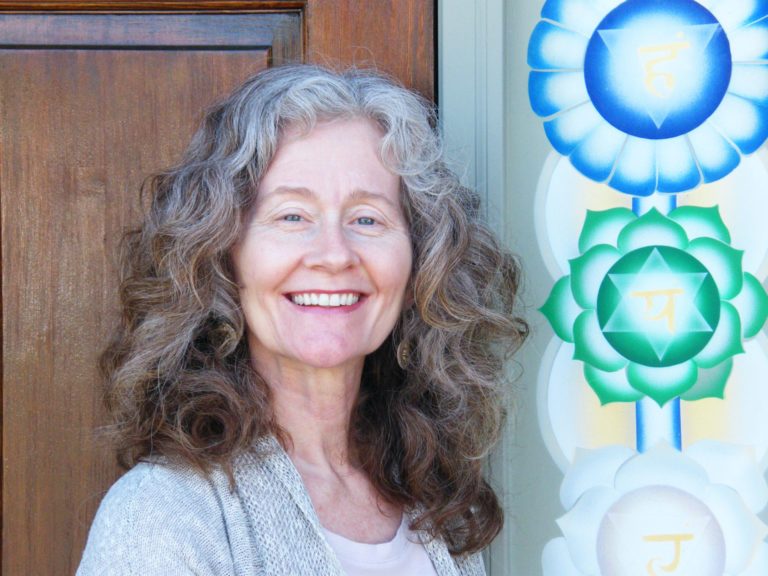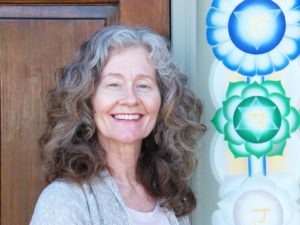 Fisk is founder of Center for Yoga, Movement & Massage in East Lansing and owner of Yoga Sanctuary in Okemos, will teach the Mother Sequence over a 7-week series of classes.
Ruth and I met in 2009 for an Earth Day yoga event I coordinated at the state capitol building. She joined a group of yogis from around Lansing who came together to celebrate the earth and share yoga. That's the spirit I've seen in Ruth ever since. She volunteered for my nonprofit, Free Being Yoga Network, to help create the requirements for our teachers and establish our programming. She has a passion for community, a love and respect for practice, and a compassionate and gentle heart.
You all are in for a treat with Ruth's teachings. I encourage you to come to this class and spread the word.
The Mother Sequence: The Way to Joy and Peace in Asana practice
Sundays, 11 a.m.-12:30 (starting Oct. 13) (SIGN UP HERE)
The Mother Sequence was created many years ago by Jehangir Palkhivala who resides in Mumbai, India. Jehangir learned from Sri BKS Iyengar since the age of 7 and this sequence emerged out of his relationship with Guruji's dynamic, precise teaching and his inspiration to find the essential truth and experience it in the asana and pranayama practice.
The Mother Sequence is a deeply thought through set of traditional asanas to create a specific effect on the student. The practice begins and finishes with Sukhasana and time is spent first working with the breath in the body, recognizing it, embracing it and letting it flow and connect with each action and movement. The practice cultivates love in the heart with the breath and is embraced as life's vehicle to carry one through all of this world. Through learning this sequence over the many weeks you will experience the breath this way in every asana as you expand your experience of Yoga. Regular practice of this sequence brings to the sadhaka an abiding sense of empowerment and peace long after the asanas are practiced. This sequence has mothered so many people back to health and harmony and The Mother Sequence gave birth to and forms the foundation for 7 other sequences which each have their own effects on the student's practice.
In this 7-week series we will experience the gift of this sequence to bring a deeper sense of peace and inner connection into our asana practice. (Some asana experience helpful but beginners are welcome). You will gain a profound sense of overall wellbeing and strength and have a whole practice that creates a meaningful experience as you move forward on your path of personal inward transformation.
It is encouraged to attend all seven classes of the series, but not required. Drop-ins are welcome.
Ruth Fisk is the only teacher in the U.S. that Jehangir has taught to teach the Mother Sequence as it is taught in India. It is has been an honor to receive this gift from her teacher and she hopes that she can impart the beauty of this amazing practice.
Biography of Ruth Fisk
Ruth Fisk, is a Certified Iyengar Yoga teacher of 30 years, an EYRT 500 Yoga Alliance recognized teacher, Founder of Center for Yoga, Movement & Massage in East Lansing and also owns Yoga Sanctuary in Okemos.
Ruth is spirited and passionate in her delivery of this ancient art and science. Her initial training began at the Iyengar Institute in San Francisco where she completed a 2 year study program and a 2.5 year apprenticeship with some of the best know Iyengar teachers of the times. Over her 30 years of study she has worked long-term Judith Lasater, Manouso Manos, Aadil Palkhivala and others. Ruth has studied in Pune, India with the Iyengars and continues to travel to India to study with Jehangir Palkhivala and his mother Dhan, one of the first Iyengar teachers ever granted permission to teach for BKS Iyengar.
Ruth is the founder of the Center for Yoga which began 18 years ago and has been instrumental in growing the yoga community in this town. Ruth is dedicated to the teaching of yoga in a traditional and kind way, with abundant humor and self-reflection.
Contact Ruth at center4yoga@hotmail.com or www.ruthfiskyoga.com.