A sweet friend of mine passed away on Thanksgiving Day.
Her name was Isabella Swanson.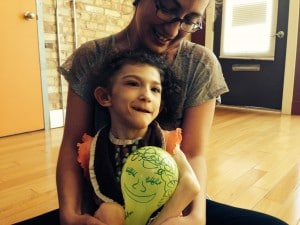 Everyone called her Bella.
Bella was a curious and energetic 8-year-old. She loved cartoons, dolls, her best friend, Audrey, and poopy jokes.
She loved to play imagination games and go to mystical and magical places in her mind.Because that's where Bella lived most of the time.
Bella had cerebral palsy. She didn't speak words really but could make sounds. She had extreme spasticity that limited her mobility.
But nothing limited her spirit.
There is a fund on GoFundMe to help Bella's family pay for funeral and other expenses. Her family has been going through a tough year. Please consider giving HERE.
I began working with Bella more than a year ago on spasticity, upper body movement and breathing with yoga. My training in special needs yoga was put to the test and taxed to its limits. After a while it was more than text book encounters with Bella. I had to connect with her and the window was her eyes.
Bella spoke volumes with her eyes.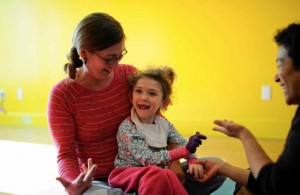 Volumes of emotion.
Volumes of desire.
Volumes of energy.
Bella was bigger than her body. It was too limiting a vessel for her. She was given a vessel that frustrated her to no end. It wouldn't yield to her will. So she often lived inside her mind – taking joy in sounds and visions –  inner and outer. She found depth of joy inside simple things. She felt everything in big ways.
I can't list all the lessons this little girl taught me in a short amount of time. I feel honored to have been blessed to share breath with her, encourage her to breathe and be, despite the aggravation and pain. I feel honored to have witnessed miracle after miracle in our session – in cognition and mobility and joy.
Bella is finally free of the shackles she was put in on her journey on earth. She was sent here, I believe that with all my heart and soul. She was here to teach us patience and compassion and lack of fear and happiness.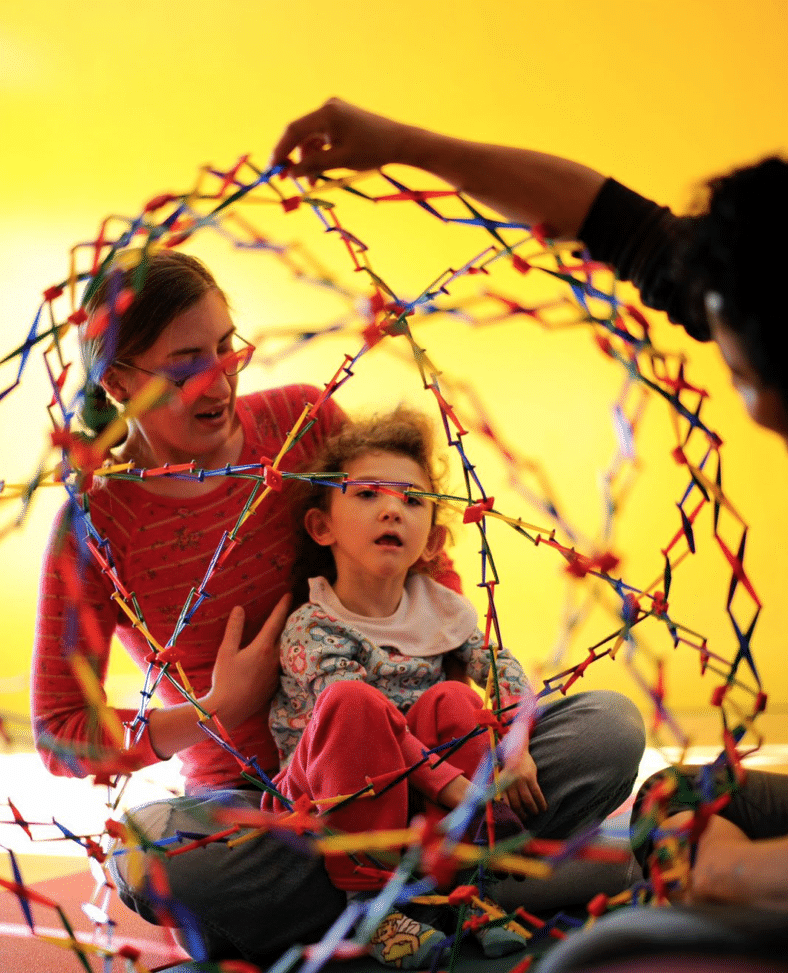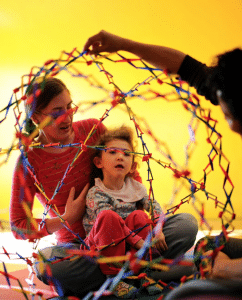 Thank you Bella.
I know you're already reborn doing more good deeds where it's needed.
I will try not to be sad when I think of you. In fact, I will try to remember your smile at poopy and booby jokes.
In honor of that, let's play "Bounce your boobies" for Bella.
"Bounce your boobies for freedom!"
(** Thank you to Jena McShane for this photo session with Bella. Little did we know it would be the only yoga session we got to photograph.)