How does your yoga practice serve you?
How do you serve through your yoga practice?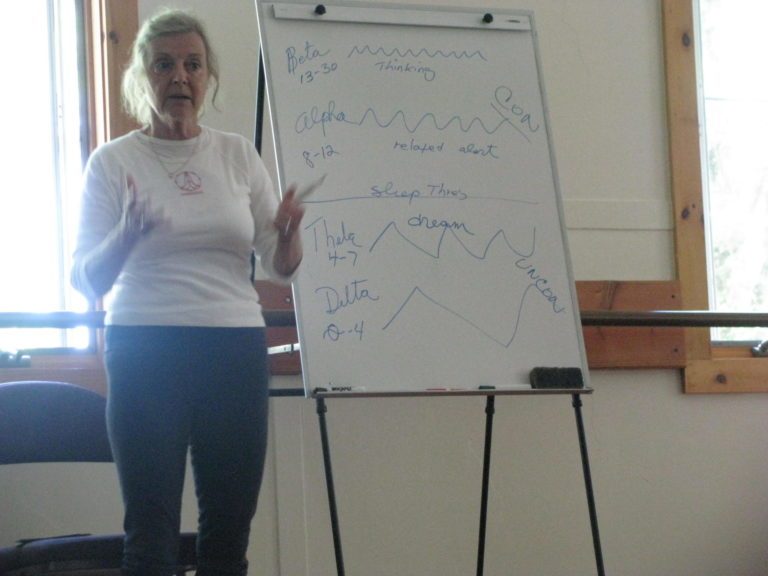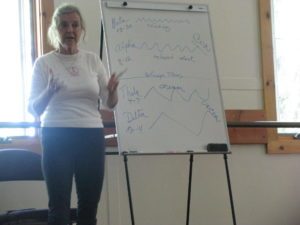 "How did you change your life…how did that happen? What causes us to change? What is yoga?" — Beryl Bender Birch
It's been nearly two weeks since I came back from the first annual Yoga Service Conference at the Omega Institute in Rhinebeck, New York. Beryl Bender Birch, a western yoga pioneer opened the session with these words. Thus would begin a self-exploration about the sharing of my yoga that I've never inspected with great depth.
I was offered an opportunity to ask myself my yoga passion comes from.
The conference was not a yoga conference as you would expect it.
We didn't bend our bodies ceaselessly over countless hours. We didn't impress one another with Sanskrit. We didn't have yoga style battles – comparing the benefits of Anusara vs. Bikram or Ashtanga or Kundalini.
No – this was a summit of sorts, a symposium – a Justice League for Yoga superheroes.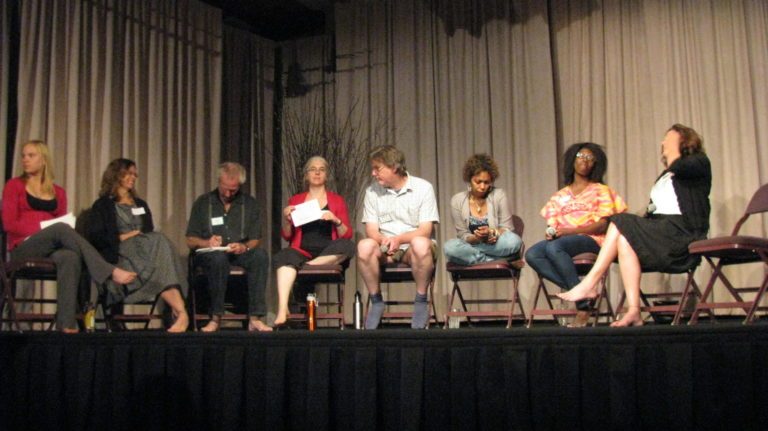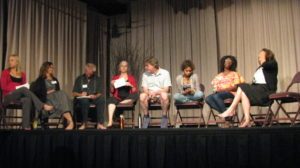 What, you say?
"I can't teach you yoga," said Beryl Bender Birch. "Yoga is what happens when you are able to still the mind…You train the mind in attention. Scrubbing the floor, studying scripture … Yoga teaches us to pay attention." – Bery Bender Birch
There were about 150 participants from yoga studios and organizations to social service agencies from all around the country wanting to explore how we can serve and who we can serve on the local level with yoga.
Yep.
Yoga in homeless shelters (Yoga Activist), yoga in prisons (Prison Yoga  Project), yoga for 12-step recovery (Y12SR), yoga for those with ADD, yoga for those with eating disorders. Street yoga (Street Yoga),  PTSD yoga.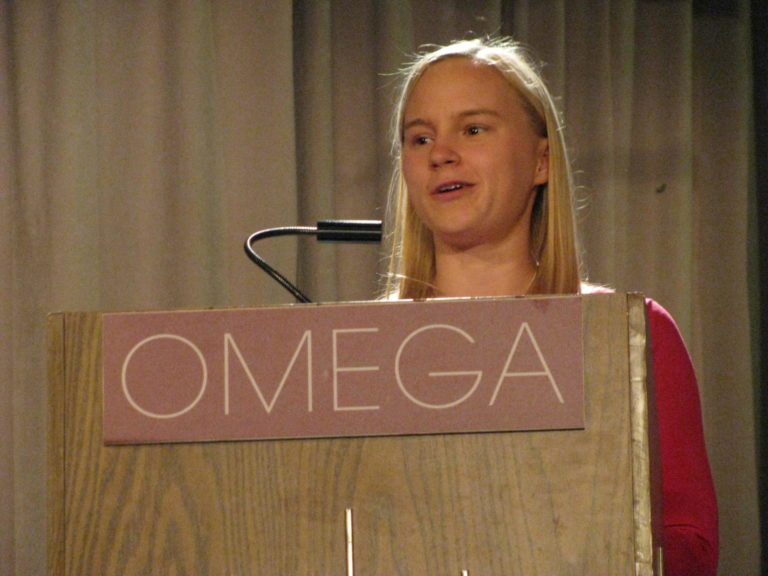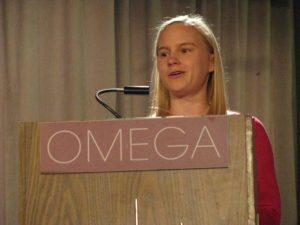 My head started spinning that Friday night and hasn't stopped.
All of these folks payed attention to their inner selves and followed their passions.

"Attention drives transformation" – Beryl Bender Birch.
It was amazing to be in a space with so many amazing yogis with community sharing and community building in mind. It was refreshing to see innovative ideas and determination to extend the reach of the benefits of mindfulness to communities in need. We shared how we are practicing our practice – sweet.
Suffice it to say, I'm in.
Just B Yoga is in.
Two years ago I started a weekly free yoga class while living car-free, lugging yoga mats on a bicycle. This sprouted into a yoga studio with like-minded teachers and a community hungry for authenticity.
"Authenticity" was a key theme throughout the conference.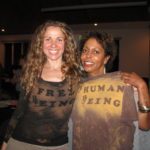 We must be authentic in our intentions and what compels us to serve.
We must be authentic in the voice with which we teach.
We must be authentic and honest about our practice.
"We don't have to try to transform, transformation happens." – Beryl Bender Birch
Just B Yoga has been a studio grown from the needs of the students. There was no plan for a studio. It honestly came forth on its own.
Just B Yoga's classes expanded from what students expressed they wanted.
Special events and even accolades came from YOU.
I am more humbled than ever about this journey of just being. Surrendering to it and allowing things to evolve is a true test of my own patterns and nature – despite yoga, tai chi and meditation practices.
"It's the experience of connectedness, of boundlessness…It leads to compassion and foregiveness…Many of us have had an experience that leads us to want to share this practice and journey." — Beryl Bender Birch
Monica Pino, Emily White and I went to the conference together. You'll have to ask them what their intentions were and what they walked away inspired to do.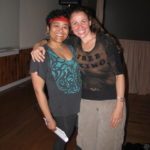 "Turn my rage into passion, my over-excitability into compassion." – Seane Corn
I know it's been a lightning bolt of a springboard for Just B Yoga.
1) Give Thanks.
I got to thank Seane Corn personally for her inspiration at the Midwest Yoga Conference two years ago. It was something I really needed to express because it was a transformational experience.
If you don't know Seane, she helped found Off the Matt into the World, a non-profit that encourages yogis to help third-world countries with essential needs.
I had taken several Just B Yoga shirts in hopes of sharing whenever the whim hit me. When I saw Seane it hit me hard.
2) Give back.
Just B Yoga joined the Yoga Service Council as an organization and plans to aggressively be a part of extending yoga to our under-served communities. You can chew on what that means because it means more than what you think it does on the surface.
3) Be real.
We will not advocate superhuman poses, unnatural contortions or bigger-than-life results from our practice.
We will share our authentic stories without hesitation or embellishment.
We will simply advocate to practice in the most humble and sincere way possible. We will try to link our community with other like-minded organizations. We will be honest and hold ourselves accountable for that honestly.
"How can we want to develop others when we don't want to develop ourselves? … Have people around you to hold yourself accountable
There is a bigger vision in the world today, there's a spiritual vision going on…and if my ego and self esteem get in the way it will interrupt that." – Seane Corn.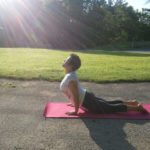 I will be dedicating myself full-time to Just B Yoga starting July 1.
There will be new programming and new ideas. We will remember those three things  – give thanks, give back and be real – always.
Thank you. We look forward to sharing more with you soon.