Don't let the #Snowpocalypse keep you from your yoga and meditation practice.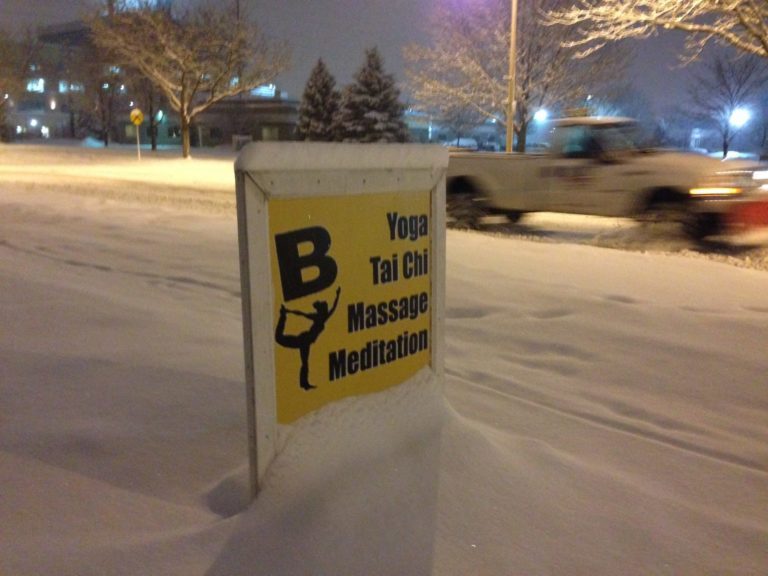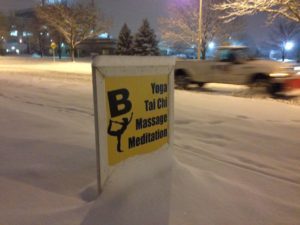 Leave the car buried, bundle up and get to Just B Yoga today.
Come by snow shoe, cross country ski, dog sled or snow mobile and you will win a free monthly membership.
Find your practice in the mindfulness of traveling in the elements.
Feel the crunch of the snow under your feet. Let the crisp, cold air kiss your cheek.
We often travel  shielded from the outside world in our cars. Even in urban environments some folks can walk from tunnel to train station to home without ever stepping foot outside.
If you've got time today, even if you don't come to the studio, practice being present with the elements today, not as an enemy or something to dread.
Celebrate the breath.
Celebrate the moment.
Celebrate life.
We hope you laugh and snowballs at each other as you travel today, and maybe come meet our sangha for yoga or meditation.
Chakra Flow, 9:30 a.m.
Empower Yoga, 11 a.m.
Sutra Study Circle, 2 p.m.
Sit & Study Meditation, 3 p.m.