We're in for a treat!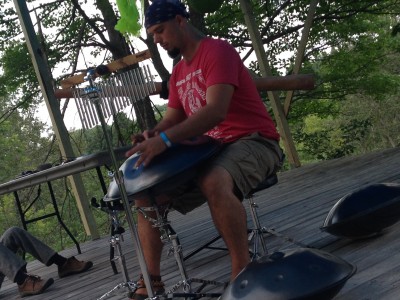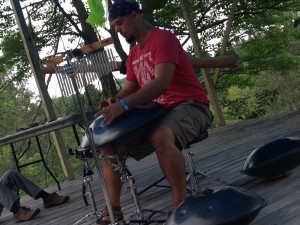 Jeremy Arndt will be visiting Lansing this weekend and will play live for our Chakra Flow class on Sunday at 9:30 a.m.
Sign up for this class now! This is a regular donation class. Please consider donating more than the suggested donation of $8 per class to help the musician and the studio.
Jeremy is promoting his recent Kickstarter campaign, Two Birds.
He and his partner, Karen, are planning to sustainably tour the U.S. in a veggie-powered bus and need your help to fuel the trip.
These are two amazing Michigan artists who care about community and the earth.
Come listen to his music and his message while you tune in to your inner spirit on your yoga mat.
Jeremy has performed at Just B Yoga several times with his hand pan, chimes and didgeridoo.
He has traveled across the globe learning native sounds and instruments and incorporating them into the stories he tells with music.
He has also recently completed his yoga teacher training at Prairie Yoga in Grand Rapids.
Check out Jeremy playing his handpan at Michigan Yoga Fest 2014 just this past weekend at Song of the Morning Ranch.