Just B Yogi: Joseph Hillstrom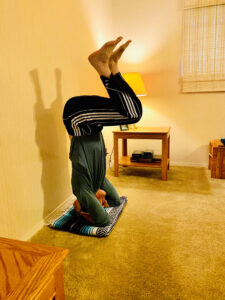 Pronoun: He
When did you start coming to Just B Yoga? What attracted you?
I started out in 2014 at the Island Ave studio.  I was really intrigued by the studio, it had an urban vibe, it was sunny and it smelled like incense.  Everyone was really friendly and welcoming
Why did you begin practicing yoga? 
I started out practicing yoga because I had ongoing neck and back pain and wanted natural relief not a prescription from a Doctor
Favorite class & why?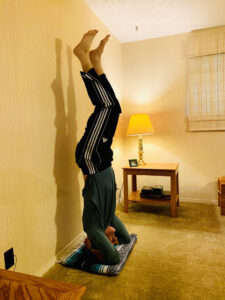 I really loved my Empower practice and the regular group that showed up every week.  I was able to push myself physically.  It helped me reach an inner space where I could accept my limitations and LET THEM GO.
Favorite and least favorite postures and why?
Favorite poses are twisting poses and hip openers.  These give me relief from my back pain.  Least favorite is Frog pose, I can get in to it but can't get out of it
What is yoga to you? (exercise, meditation, community, spirituality…. more)
I discovered my Yoga practice later in life (I was over 50 or VINTAGE as B would say). It has been a continuing journey of learning and thoughtfulness. My practice has helped me to BREATHE and try to stay calm when things upset me. I really do enjoy the sense of community that I get from the group.
How has yoga surprised you? 
I thought of Yoga as a physical practice but there is so much more. It has become a mental practice.
What are you working on right now on or off the mat?
Just doing my Down Dog and Half flat back to ease my back pain and stiffness.
Have you seen your practice impact the rest of your life? If so how?
Yoga will help me to remain open minded and try to be more empathetic toward everyone