Our Warrior Summer Special price of $65 is extended until noon July 30.
Get unlimited yoga and tai chi classes for $65 a month and support the only donation-based yoga studio in Lansing and one of the few in the state.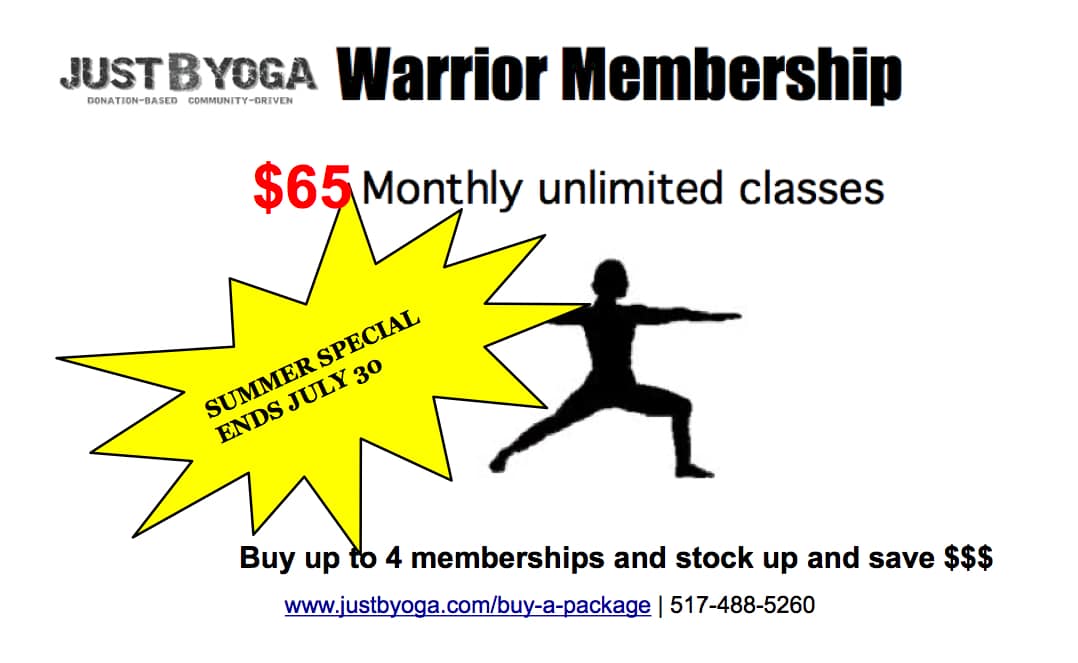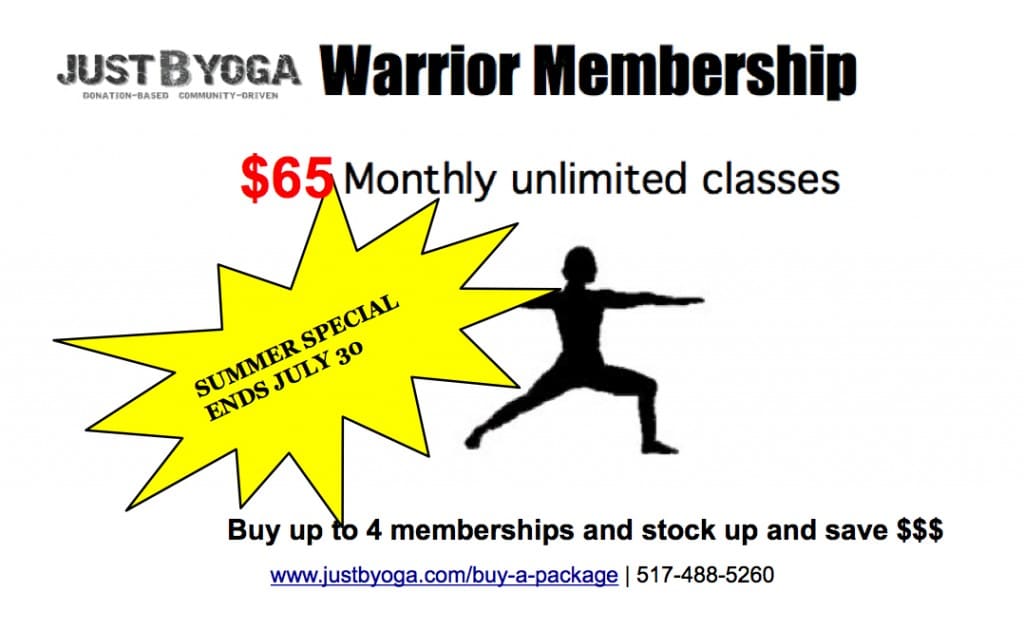 STOCK UP! BUY UP TO FOUR WARRIOR MEMBERSHIPS FOR $65!!
This special is being offered during the summer months when outdoor sun and fun activities may be more appealing than being indoors on your  yoga mat.
Maybe you've always wanted to try classes at Just B Yoga but have found your schedule or your pocketbook prevented it.
This special gives you the opportunity to try all our classes and teachers at a $20 discount. Warrior memberships show a commitment to our mission and provides reliable revenue to cover the cost of operations and teacher pay.
After July 30 the price returns to $85/month (still the most affordable rate in town).