Meet, LJ.(Leslie Jo Shelton)
She's a member of my Peanut Gallery.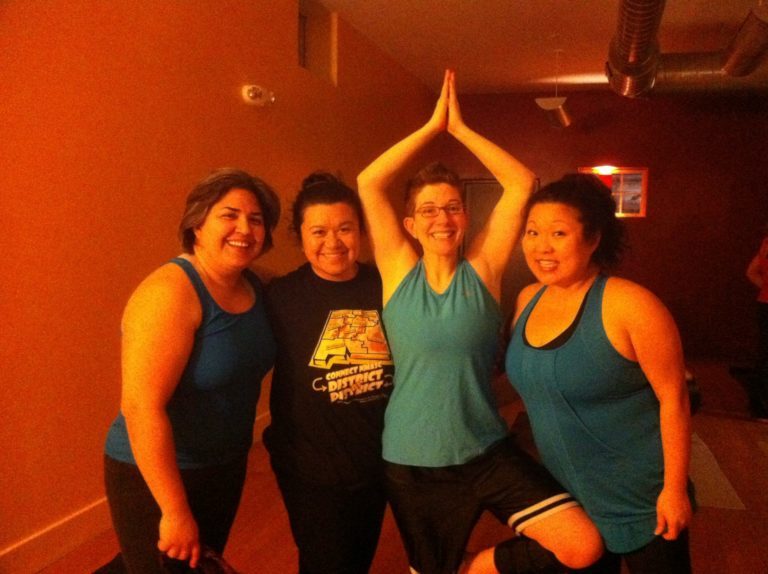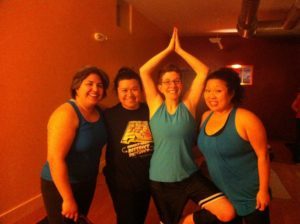 She and some friends from the MSU HALE (Higher, Adult and Lifelong Education) Department started coming to my yoga classes when I was teaching in Old Town and then they followed me when I started Just B Yoga.
They are fun, silly and super smart people. They've kept me true to who I am and they've used yoga to stay a little sane under the crazy pressure of graduate studies.
LJ has chosen to include Just B Yoga as part of her graduate program.
We are deeply honored that she's finding a way to work her yoga into her school work.
Here's what she's doing and what you can do to help.
[divider scroll_text="THE PROJECT"]
Yoga stories needed!
MSU grad student involves Just B Yoga in Community Engagement Certificate project
Are you interested in sharing your yoga story? As a part of the MSU graduate certificate in community engagement, fellow Just B student, Leslie Jo "LJ" Shelton, is hosting one-on-one informal interviews to learn about your journey as a Just B Yoga student.  We'll cover topics such as what drew you to the studio, the influence practicing yoga has had on your life, and any other tidbits you'd like to share about the benefits of our 'rockin community space at Just B Yoga.
We'd like a cross-section of students from 40+, 2eXceL, LGBTQ, Tai Chi, Yin & Yang and more.
LJ is passionate about the positive influence that Just B Yoga has had on her life, and she chose to complete her MSU community engagement certificate project at the studio as a way to further explore the importance of this space for fellow community members.
Volunteers will be interviewed for print and video.
Completed video interviews will be shared for use on the Just B Yoga website, as well as in a reflection portfolio LJ will present to a panel of MSU committee members.
Questions or interested in participating? Please contact LJ at [email protected]
(Help an MSU student graduate!!)