(August 18th , 2015)
I'm taking a big step. Coming off medication prescribed for bipolar disorder after 25 years of taking anti-depressants, anti-anxiety medication, and mood stabilizers.
Really, I'm taking another step in series of small steps. This is not a reckless, unplanned leap from a complicated mix of drugs to zero drugs. And I'm able to place another foot forward because of what I've learned in the last 12 years by developing a yoga practice and finding a therapist who understood and supported my yoga journey.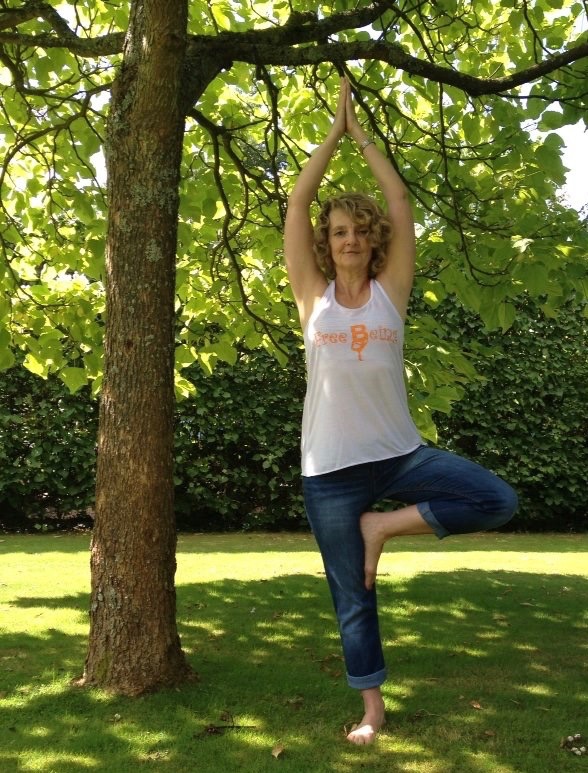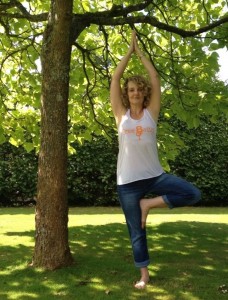 I met with my psychiatrist early this afternoon to check in with her as I work through the process of tapering off the one medication I still take. Lamictal, a mood stabilizer. Over the past two months, I've gradually cut down the dose, giving my body a chance to readjust for several weeks each time. I know that I have to be cautious about withdrawing from this drug and that stopping suddenly could make me ill, and could even be dangerous. (I've learned lessons through past experiences when I chose to quit taking medications suddenly without a doctor's guidance. Not a good way to go about it.)
I was feeling pretty good when I was sitting in the psychiatrist's office.  I had just reduced the dose again by another 50mg two days before. I was thinking, "This time cutting back doesn't seem to be having any negative effects. Not gonna have to deal with a few uncomfortable days this time."
But by the end of the afternoon, the weirdness had set in as it has throughout the tapering process. My ears were ringing. It was taking me about an hour to give feedback on each of my students' argument essays, instead of the thirty minutes I would expect. My thoughts were looping. I found myself reading the same paragraph over and over again. It's hard to give feedback on someone elses circular thinking when your own thinking is spinning. I noticed the same odd physical sensations. Dizziness. Thick pressure in my skull.
Frustrating? Yes. Disaster? No. I'm still going carefully in the direction I want to head in. But this latest little bump set me thinking about where I've come from to get to this point.
YOGA FOR MENTAL HEALTH, DEC. 13, 11 A.M. $20
I just turned 50.
That alone is enough to set me thinking. With a jolt, I realize that means I've been taking psychiatric medication for 25 years. My first diagnosis was depression. I had left my family and friends in England to come to the U.S. to be with my American boyfriend – the transition from living in the suburbs of London to living in the outskirts of San Diego wasn't smooth for me. I fell in a dark hole and struggled multiple times to get out of it and stay out of it. Often heavy depression was tightly wound with agitated anxiety.
Later, my diagnosis was changed to bipolar II because of hypomanic symptoms. I saw a taciturn psychiatrist for many years and took numerous medications: doxepin, celexa, Cymbalta, trazodone, Elavil, Lexapro, lithium, paxil, Prozac, remeron, Seroquel, Zoloft.  I think that covers it.
EMERGING FROM A ROUGH PATCH, by Kim Lewis, 2012
I tried to come off medication completely almost 10 years ago when I wanted to have a child. It didn't go well. I had just moved to a new town, leaving my yoga community and friends behind. I had recently finished my first 200-hour teacher training program and was reveling in all the benefits that yoga was bringing me. But it turned out that my relatively new yoga practice, (I began practicing in 2003), wasn't strong enough to withstand the stress of moving away to another town and moving away from medication at the same time.
Within a month, I was barely functioning. I rather lost my confidence at that point. So I couldn't be well through yoga, after all.
It wasn't that I didn't believe in yoga, it was that I didn't believe in my ability to "do it right."
So why is it going better this time? After that crisis almost 10 years ago, I came back to yoga and slowly rebuilt. I had to build a different kind of practice. A more thoughtful and mindful practice. A practice based on connecting with my breath. And I had the support of a therapist who understood my love for yoga and my need to stay in touch with my practice. I think with this greater maturity of practice, I was in a much better place when I decided to try the no-medication experiment again this year.
If I come to my mat and breathe and connect with myself, I might be able to break away from taking medication. And if I still need that medication, being on the mat will help me to recognize this and accept it.
And so, my intention is to keep coming back to the mat.
Update: December 3rd, 2015
Almost three months on, I'm still taking a small dose of Lamictal.
Life threw a few challenges at me. Soon after I wrote the piece above, I had bit of a health scare and my trusted therapist retired.
At the time, I was heading towards many changes in my life, so with the advice of my psychiatrist, I didn't cut back my dose any further. And then we were into fall and heading for winter. The change of seasons can also throw me off balance – another reason to stay on the medicine for now. And then, just to add to the list, I injured myself and couldn't keep doing the physical yoga practice, running, or training that I usually do.
Physical activity is a key for keeping my mood stable, so no experimenting with medication right now. Maintaining my yoga practice of gentle movement, breathing, and sitting is even more critical for my mental health at the moment.
When my life evens out again, and maybe when springtime comes, I'll try to taper off completely.
But I'm not disappointed in myself this time. I've come a long way since those days of multiple medications – got a lot more coping skills now.
Just got to keep my yoga practice going.