Thank you Lansing for voting Just B Yoga and Belinda Thurston the best yoga studio and best instructor in the Lansing City Pulse this year.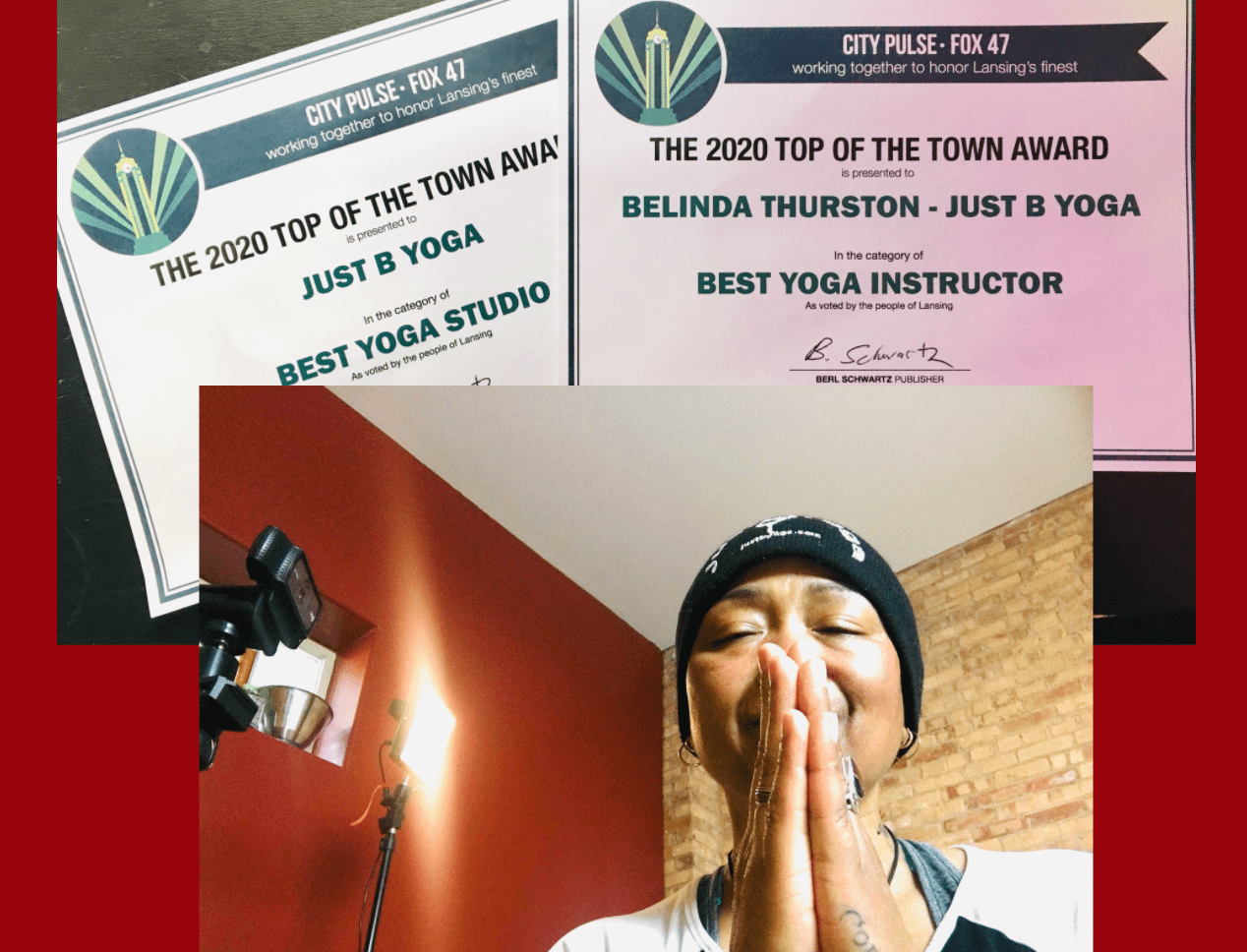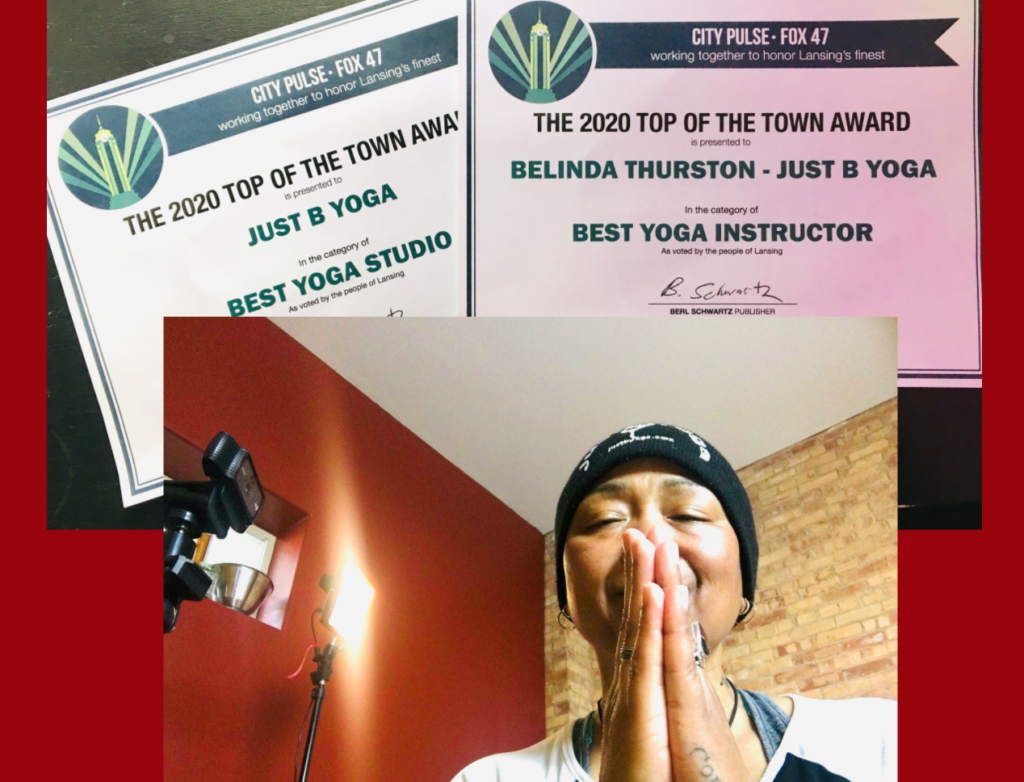 Wow. What an honor and a humbling title.
Yoga is connection and connecting, so any establishing of one form or instructor as being best can feel divisive.
So I want to emphasize that I LOVE all the instructors in our town and everywhere who are sharing the healing and awakening power of yoga. We need us all to help model and guide ways to bring balance and strength with patience and forgiveness. We need all of us to share ways of being that don't have anything to do with achievement, social status or money. We need as many of us as we can get to embody the principles of yoga and tai chi and other healing modalities – IMPERFECTLY, and try again and again and again, not to show eventual perfection but the act of pursuing feeling and being.
This journey of Just B Yoga has shown me more about my own flaws and failings and fears and fury. It has helped me become more comfortable with who I truly am and who I want to be and how to let her be seen without pretense or hesitation.
From a physical experience of twisting and bending and being flipped upside down I've grown into deeper breaths and breadths of me – mentally, emotionally and spiritually. I hope you have too.
Thank you all for your belief in Just B Yoga as a studio, whatever that means to you. Maybe it's our class diversity of offerings or our approach to make practice inclusive. Maybe it's our connection to community through schools, non-profits or mental health agencies. Maybe it's our social justice activism.
Thank you all for your belief in me, Belinda Thurston, as an instructor, however I've connected with you – yoga, tai chi, meditation, trauma, workshops… I struggle to articulate what I do: "what kind of yoga do you teach?" "what is your style of teaching?" Definitions and words escape me – yes, me! I just strive to meet students where they are and share the experience of my practice with you in hopes it can help you find your way to your way.
Peace. Ase. Namaste.