Did you miss Saturday's yoga photo project?
Lansing Loves Yoga: Beauty in the Breakdown was a great success! Thanks to everyone who came to see the show and enjoy the reception.
Go to our ONLINE STORE to purchase copies of note cards.
Participants voted with donations for their favorite images. The most popular will be chosen for the next set of note cards to be printed.
The top four images were:
#2 Being elevated on a rock
#3 Splits on the river trail
#4 Hubcap trio
And you get to vote for the fifth!
Offer a donation to the Free Being Yoga Network when you click on the photo you like the most. The image with the most donations by Friday, Nov. 15, noon, will be chosen as the fifth image in our next gift pack of note cards.
Photo 1
Fish Ladder Improv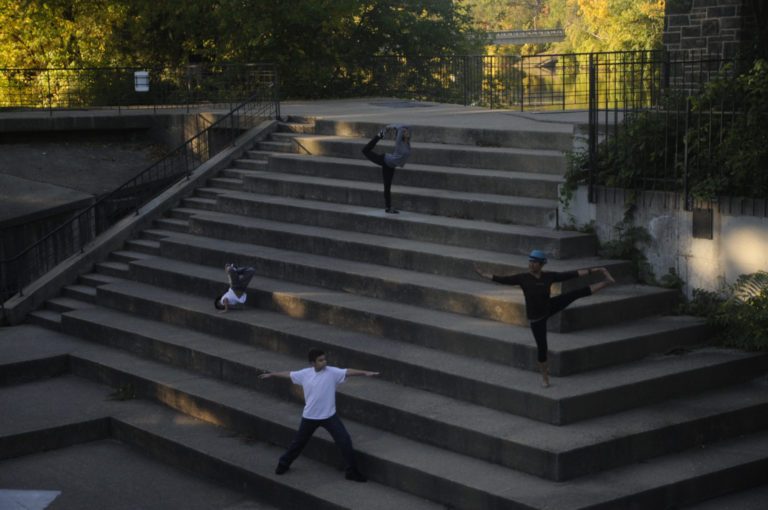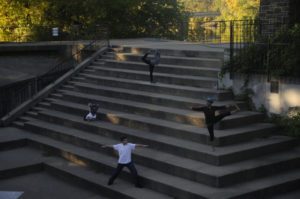 Photo 2
Turner Park Chillin'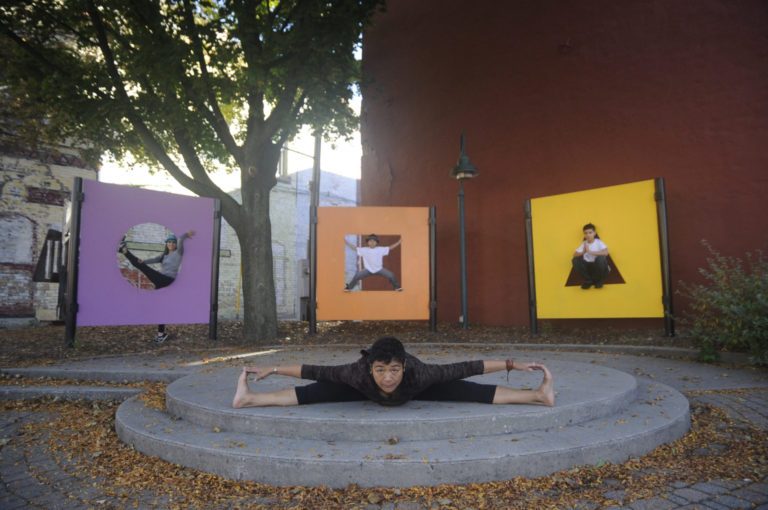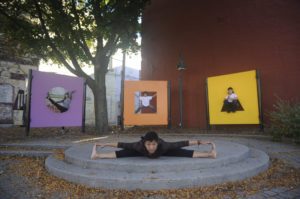 Photo 3
On post in Lansing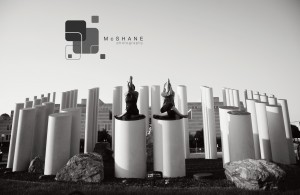 Photo 4
Good sign